Coworking – Wellness and how to combat workspace loneliness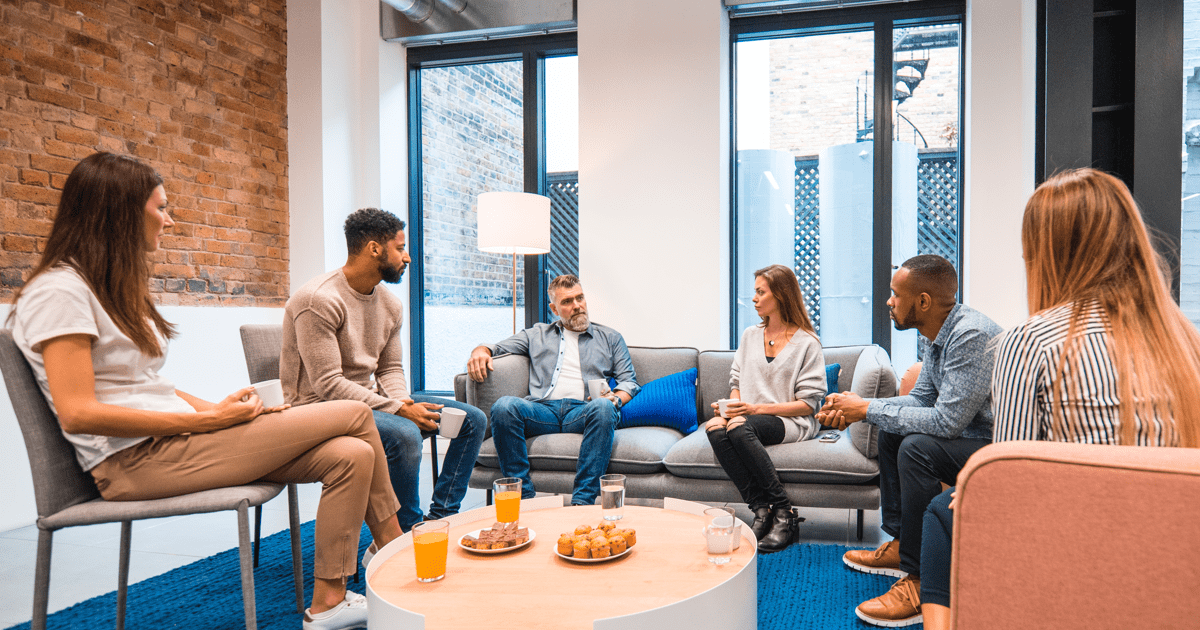 Coworking – Workspace loneliness is a problem
While choosing your own hours and holidays has a number of upsides, there's no denying that working alone can get lonely and workspace loneliness is an important issue. A Monday morning debrief with a colleague while the kettle boils can be a serious mood booster. Many self employed people are now choosing coworking spaces as a means to get that often very needed social interaction.
With various experts equating the health implications of loneliness to smoking up to 15 cigarettes a day, social interaction in the workplace should be encouraged, and shared workspaces managers need to do all they can to make their workspace a sociable and positive space to work.
Introduce new clients to each other
One daunting aspect about starting work in a new place is the feeling that everyone already knows each other. Many people are nervous of introducing themselves and feel they are intruding if they talk to an already established group.
So, as a workspace manager, try to introduce new tenants to current ones. A welcome newsletter at the start of each month explaining what each new person does and a bit about them is a good start. Many shared workspaces host drinks or team building activities to welcome new members to the workspace. These are a great way to break the ice and will almost certainly lead to new friendships.
Have a tech free zone
All too often, our go-to when we're feeling a little uncomfortable is to scroll through something on our phone. This means we don't need to talk to anyone, and often gives everyone around us the impression that we don't want to talk!
A tech free zone is a great way to encourage social interaction and help prevent coworking loneliness. Not only is this good for productivity in the workplace, it will also encourage people to talk and get to know each other away from their screens.
Organise extra activities
Activities outside of the office are a great way to get people together away from the stress of their work. Some coworking spaces have a football or netball team, while others might host a yoga or meditation class each week. These are a great way to get people together and give your coworking space a little extra something – which will help you retain clients. The positive effects of sport will also lead to a happier and more productive workspace.
Make communication easy
The importance of good connections, communications and wifi cannot be overemphasised. Make communication easy between clients so they can chat to each other during the day. Use a communication system so they can organise drinks and activities between themselves, as well as a separate channel where new tenants can introduce themselves.
Consider the office layout
The design of your office can help make the space a sociable and positive place to be. Seat remote workers together so they can get to know each other. Have an area where people can sit together to chat, eat lunch and mingle.
Stuffy, clinical offices can create a formal and clinical atmosphere. Plant, pops of colour and relaxed seating areas will encourage people to socialise without the worry of disrupting a silent office.
Make the workspace as stress-free as possible
A stress-free workspace will encourage positivity and productivity, which will go hand in hand with social interaction and reduce loneliness. Ensure all communication systems run smoothly, your clients have all they need and the work area is clean and uncluttered. Look at our 10 tips to help your clients be more productive for more ideas on how to create a relaxed but productive atmosphere.
Need to chat to us?
We're always happy to share our experience of the shared workspace sector and how our solutions can benefit your clients. Visit our contact us page to give us a call or drop us an email.
Subscribe to our newsletter
Connectivity and workspace management services that empower operators and landlords to grow