You'll find us at the following events. Join us for a chat to find out how we can IT enable your flexible workspace.
meet us at these events in 2021
'Future proof your building and increase its marketability'
Join the team at technologywithin and a special guest from McKay Securities to discover how best to future proof your building and increase its marketability. Our recent webinar examining the concept of Greyspace and the opportunities if offers the Flexspace sector sparked a great deal of interest from landlords and tenants alike, looking for help and expertise to help them repackage and remarket the vacant portions of their real estate portfolio. This session looks to offer the technical advice to support more flexible commercial models and explain how that will pay returns in the long term. A valuable way to spend 45 minutes.
FLEXIBLE SPACE ASSOCIATION ANNUAL CONFERENCE
Location: etc.venues County Hall, Riverside Building, Belvedere Rd, London SE1 7PB
Tuesday 7th September 2021

FLEXSA ANNUAL AWARDS GALA DINNER 2019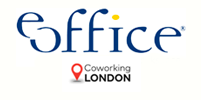 Coworking London Conference 2019

FLEXSA Conference and Exhibition 2019

Book a meeting with our team to find out more about how we can enable the technologywithin your workspace.