You'll find us at the following events. Join us for a chat to find out how we can IT enable your flexible workspace.
meet us at these events in 2021
FLEXIBLE SPACE ASSOCIATION ANNUAL CONFERENCE
Location: etc.venues County Hall, Riverside Building, Belvedere Rd, London SE1 7PB
Tuesday 7th September 2021

FLEXSA ANNUAL AWARDS GALA DINNER 2019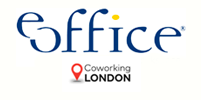 Coworking London Conference 2019

FLEXSA Conference and Exhibition 2019

Book a meeting with our team to find out more about how we can enable the technologywithin your workspace.