You'll find us at the following events. Join us for a chat to find out how we can IT enable your flexible workspace.
meet us at these events in 2020
Join Chris and Mari to discover twiinworkspace. twiinworkspace helps you to manage a successful flexible workspace. All operators need access to key information to run successful workspaces - knowing how many sales leads you have in play, being able to access and issue tenant agreements in moments and having an accurate view of outstanding clients bills at any time are essential.
Thursday 19th November 11am

FLEXSA ANNUAL AWARDS GALA DINNER 2019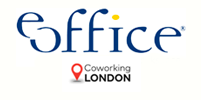 Coworking London Conference 2019

FLEXSA Conference and Exhibition 2019

Book a meeting with our team to find out more about how we can enable the technologywithin your workspace.