You'll find us at the following events. Join us for a chat to find out how we can IT enable your flexible workspace.
Watch this space for future events.
meet us at these events next year

FLEXSA ANNUAL AWARDS GALA DINNER 2019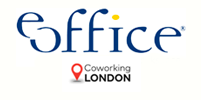 Coworking London Conference 2019

FLEXSA Conference and Exhibition 2019

Book a meeting with our team to find out more about how we can enable the technologywithin your workspace.