Superfast Internet, WiFi and
Workspace Management Software
We are in the business of IT-enabling your flexible and coworking space with WiFi, superfast internet and workspace management software.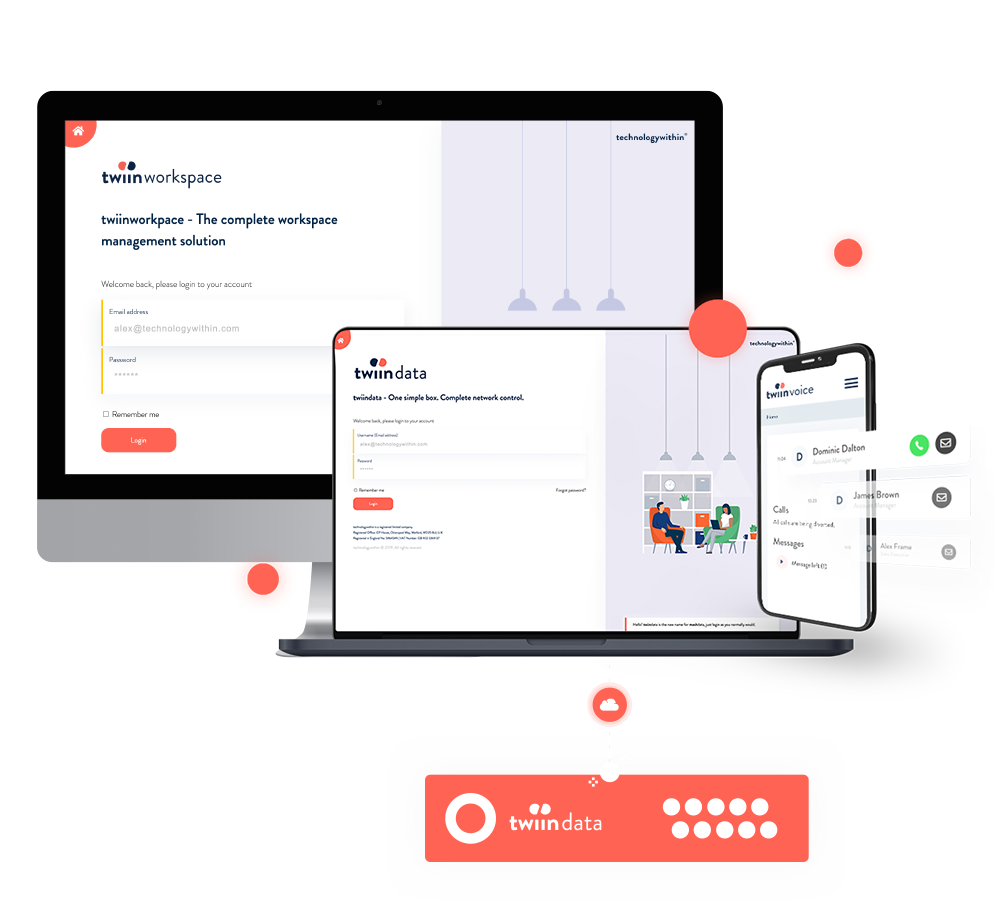 Technology for successful workspaces
Looking to
supercharge

your business internet?
We can help.
Internet pricing is becoming increasingly competitive, so if your current business internet contract is coming to an end, it is worth reviewing your supplier to make sure that you are on the best tariff.
IT-enabling multi-tenanted buildings for every sector
Whatever your space we have the right connectivity and management software solutions to help you meet your client's needs.
Our products come together to offer you a flexible and future proof solution for managing the next generation of workspace.
Solutions that work for you and your clients. Easy to manage, easy to use and with a wealth of useful features, our voice platform delivers everything the modern workspace needs.
We know that connectivity is vital for modern business. Our data services not only deliver fast, reliable connections, they also offer you advanced bandwidth management tools that can be managed easily and help open up additional upselling opportunities for you.
The only workspace management tool you'll ever need. All the features you expect - sales pipeline, contract management, billing, meeting room booking, plus a whole lot more. twiin your workspace with us to take it to the next level.
we're the trusted partner of the flex space industry
We develop and manage services and software which are perfect tools for operators and landlords to manage their workspaces effectively and profitably. Our solutions are tailor-made for every building, installed and supported by our team of experts and used by over 15,000 clients in the UK.
companies using our network every single day
minutes of calls on our voice platform every month
We transfer over
36 terrabytes
of data through the meshdata platform every single day
locations using our data management services every single day in the UK




















check out our latest blogs & news
Stay in the loop with the latest news and technology updates!