Coworking – Ten top tips to help your workspace clients be more productive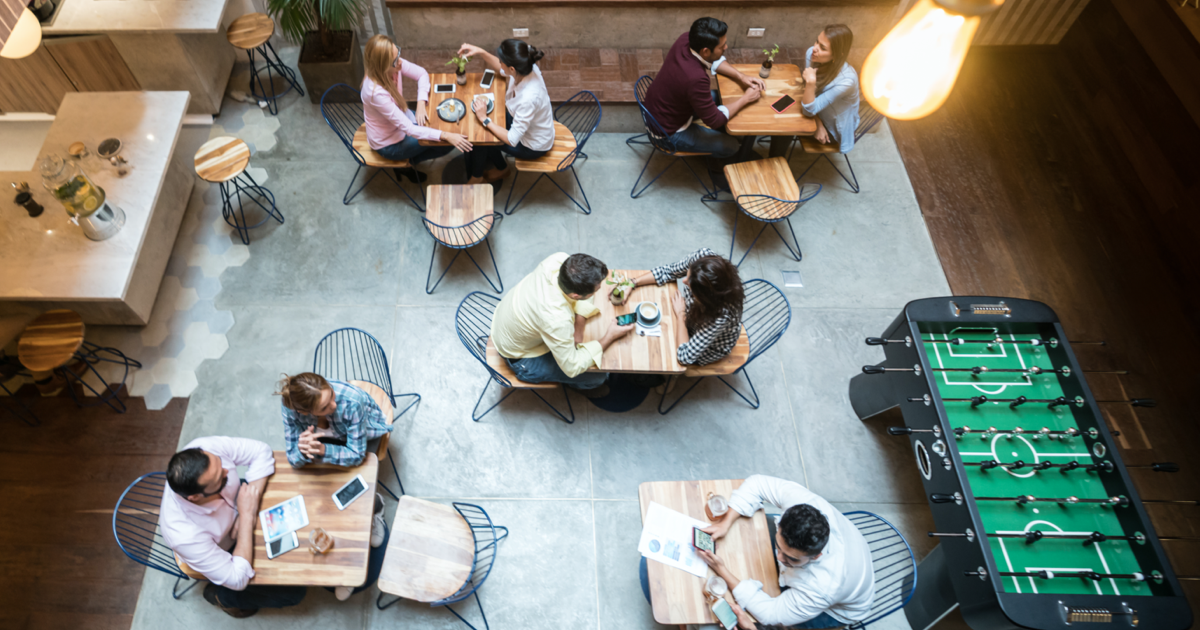 Encouraging productivity in your workspace will help you retain clients and attract new ones, but productivity comes down to more than just a few motivational quotes! Create a productive, positive and happy atmosphere with these workspace tips and tricks.
Ensure there's a good connection
A good connection is paramount when it comes to improving productivity. Research by Cluttons shows that 81% of workspace tenants think a well-connected office means a better performing business. There's nothing more frustrating than finally getting stuck into a project, only to have the internet connection break down a few minutes later.
So, make your internet and connectivity top of your priorities. It should be fast, secure and reliable, and you should also equip your workspace with all your clients might need – from phones and meeting room screens to printers and photocopiers.
Keep the workspace uncluttered
Anyone who regularly works from home will know that a cluttered space can be extremely detrimental to your productivity, and the same is true in a shared workspace. Offer enough space on each desk and keep the decor minimal.
Your workspace shouldn't look crowded or busy, and consider a daily cleaner so your clients have a clean, uncluttered space to green them every morning. Minimise distractions, and you'll maximise productivity.
Provide little extras
While you may not want to spend a lot of money on extras, a few little touches can go a long way towards making your clients happier and more productive. Free tea and milk, plus a good coffee machine, can make coming into work in the morning a lot easier for your clients, while keeping them alert throughout the day.
Have areas for private working
It's important that your shared workspace also has an area for private working, should clients need to get away for an hour or make a phone call. While shared workspaces are undoubtedly good for productivity, try to offer your clients the best of both worlds with a few smaller meeting rooms where they can work alone.
Encourage a social atmosphere
One of the best things about shared workspaces is the social interaction. Encourage a social atmosphere by having a dedicated area, like a large table in the kitchen where clients can eat their lunch and engage with others. Organise interesting events or Friday evening drinks so your clients can get together away from the stress of their work.
Supportive seating
We are far more productive if we're comfortable, and a good office chair means employees can work for longer without getting aches and pains. Learn about safe chair and desk options so your clients aren't sitting in discomfort day after day.
Office chairs should be fully adjustable, both at the back and arms. They should have support for the lower back and be made from a breathable fabric.
Have a break area
Regular breaks will help your clients be more productive over the course of the day, so have an area of the office where they can sit and relax, ideally with no computers or telephones in sight! This area should contain plenty of natural light so clients can take in a bit of nature, away from bright computer lights.
Indoor plants
We're sure you've heard it a million times, but indoor plants can have a huge impact on productivity, plus they make the workspace a lot more welcoming. In 2014, the University of Exeter discovered that office plants significantly increases workspace satisfaction, and can even boost productivity by up to 15%!
Choose the workspace soundtrack wisely
While some people prefer to work to the sound of silence, others appreciate a background hum. Cornell University discovered that employees who listen to upbeat music are better able to make work-related decisions.
For maximum productivity, play music without strong vocals at a soft volume – so that employees can listen to something else if they prefer. Meeting rooms and private areas shouldn't have music playing.
Keep an eye on the workspace temperature
The perfect office temperature can aid productivity, as there's not much more distracting than constantly being boiling hot or absolutely freezing! Unfortunately, you can't please everyone, but warmer environments are generally better for creativity, while a cooler temperature will keep you more alert.
While Mark Zuckerberg supposedly has his thermostat set at a frosty 15 degrees celsius, the optimum temperature for productivity is around 22 degrees celsius.
Come and have a chat
We're always happy to chat. Our friendly, knowledgeable team know the flexible workspace market inside out so give us a call or drop us an email today.
Subscribe to our newsletter
Connectivity and workspace management services that empower operators and landlords to grow