Flexible workspace – Why getting the right IT infrastructure is king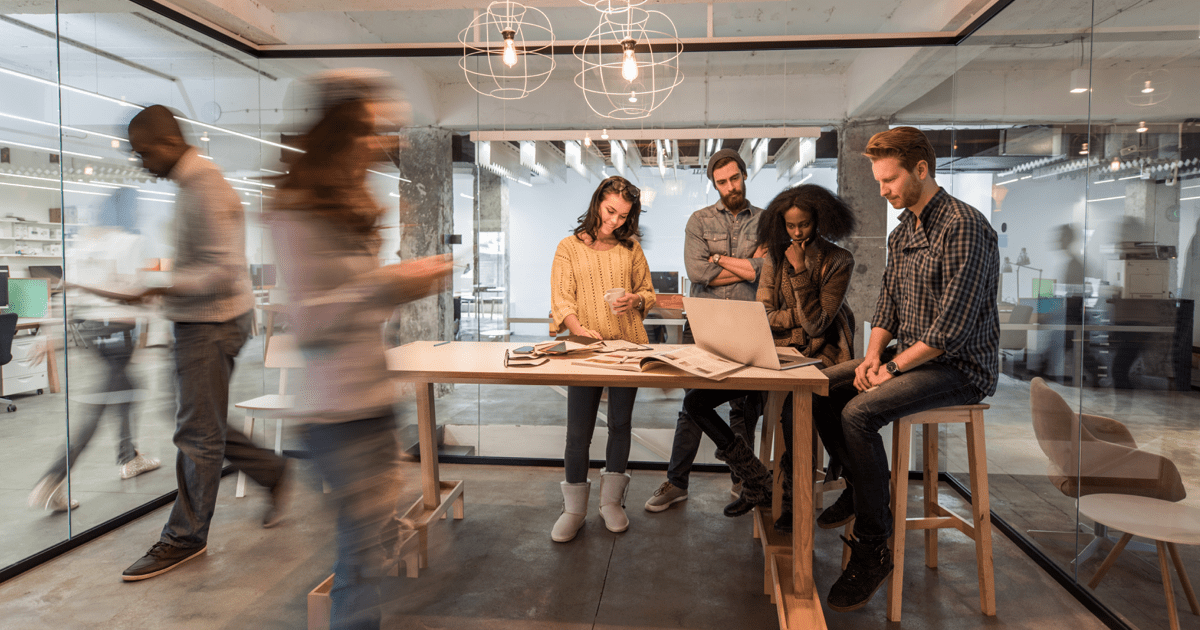 At technologywithin we're frequently asked for our views about IT infrastructure and cutting edge technology for flexible workspace. The Internet of Things has transformed the way technology is delivered, from door entry, to controllable lights and heating, power monitoring, security and CCTV and even ordering your coffee over the internet. It's now easier than ever to realise imaginative ideas to improve the customer experience.
Innovative technical ideas will always pique customer interest so we are happy to indulge them and try to work out how they can be realised and delivered effectively to customers in a multi-tenanted environment.
However, it is all too common that operators are keen to spend money on this sort of innovation, but they miss out investing in the underlying infrastructure which will future proof their spaces.
IT Infrastructure – Don't forget the switches
Network infrastructure revolves around switches; these are expensive to purchase and are built to last for many years.  Whilst it is unlikely to happen, switches can break, and a switch failure can have a catastrophic impact on customers as it can take down all internet and network communications (phones, data and whatever else you are delivering) for multiple customers.
Often network switches come with a "lifetime" warranty which means the manufacturer will replace faulty equipment for free and for years after purchase, but they will only send a replacement once they get the faulty equipment back, so on its own, a warranty is not a good business continuity policy.
Switch shopping – What to buy?
The next consideration is which switches to buy.  Because this is expensive equipment, it is going to have a long lifetime to maximise your investment so you need to plan for the future to avoid becoming behind in a couple of years' time, you don't want to re-invest in an upgrade too soon.
Whilst it should be possible to increase capacity of your internet connectivity as needed (do check with your provider before ordering – if they can't do this, find another one!), your line speed is a much lesser concern for the long term than your switch capacity.
We have seen business centres with a full gigabit line but 100Mb/s switches, meaning it isn't possible to deliver more than one tenth of the overall line speed to a customer.  As a rule of thumb, make sure your network speeds can keep pace with the line speed.  If you put in a 10Gb/s line as many centres are now doing, at the absolute minimum your switches should be 1Gb/s with 10Gb/s link ports, and really you should consider full 10Gb/s capacity otherwise you are likely to be making claims about your speeds which won't translate to reality for customers.
Workspace – future proof your space
Always ensure you put strong consideration to your physical infrastructure.  Buy switches which are future proofed for capacity, build in appropriate resilience and don't scrimp on this hugely important element of your network.  It is invisible to customers (unlike your internet connected coffee machine!) but they will become aware of it for all the wrong reasons if it fails to deliver.
A similar argument applied to wireless access points – don't put in cheap equipment if you are spending money on a premium internet product, otherwise you are just introducing a bottleneck to customer delivery with lower quality equipment.
3 top tips to get your switch architecture right
Consider either stacking your switches, or a core/edge setup, so if one switch fails, the impact is restricted to only the customers directly attached to this switch
Ensure you have appropriate network monitoring so that a switch failure can be proactively flagged by the system and it's not a result of customer complaints that you notice the problem
Understand your options for resilience. If a switch does fail, what happens next?  Do you keep an onsite spare (and if so, who is going to replace it for you and when?), do you have an SLA with your network provider to come onsite with a spare and swap it out?
In conclusion, infrastructure really is king for customer retention and long term sustainability.  Innovative ideas will get customers through the door but well managed and robust networks making your services fast and consistently available, will keep them for the long haul.
Looking for more info?
Getting your IT infrastructure right can be a tricky process. At technologywithin we can help you to ensure that your space meets your client's growing connectivity requirements for now and the future. Give our friendly, knowledgeable team a call to find out more.
Subscribe to our newsletter
Connectivity and workspace management services that empower operators and landlords to grow