What is it and Why is it Important to the Commercial Real Estate Sector?
We offer innovative ways to allow clients to move in quicker, our services increase occupancy rates and revenue per square foot in shared work space.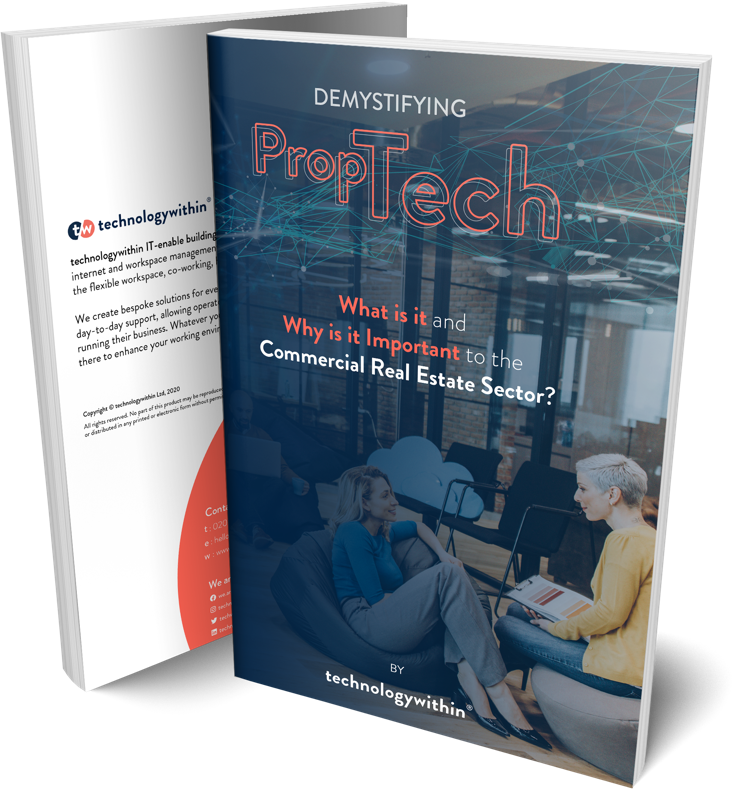 PropTech - You may have heard the term used but do you really know what it is and what it means for Commercial Real Estate?
The Demystifying PropTech ebook from technologywithin defines PropTech, explains its development and shows the benefits that it can bring to your portfolio.
The best Smart Building apps
What does Proptech actually mean in the Commercial Real Estate sector?
What is the value of a Smart Building?
The approach to Proptech: New Builds vs. Retrofitting
10 steps to a Smart Building
DEMYSTIFYING PropTech Chapters
Defining PropTech. What is it and what does it mean?
PropTech has completely revolutionised the way we engage with our workspaces, and it's transformed the Commercial Real Estate sector's image to boot.
Offices aren't bricks, mortar and a few fairly standard fixtures and fittings anymore: they're smart. In this chapter we'll help you get a better understanding of the key elements of PropTech.
What's the value of a smart building?
In an increasingly competitive market, being "better connected" than the building down the road is a no-brainer. Why? Because a property fitted with super-fast fibre is going to pique the attention of dynamic businesses with healthy budgets.
In chapter 2 you'll find out how connectivity helps not only to increase your returns but also the wellbeing of your tenants.
Retrofitting vs. New Builds: two approaches Is it easier to retrofit an existing building or build new?
Some say new is best but acquiring a brand-new space isn't viable for everyone, especially in an unpredictable economic climate like ours. Let our experts take you for a whistle stop tour through the benefits of both retrofitting and new builds.
By the end of this chapter you'll have a better idea of the best approach to your portfolio.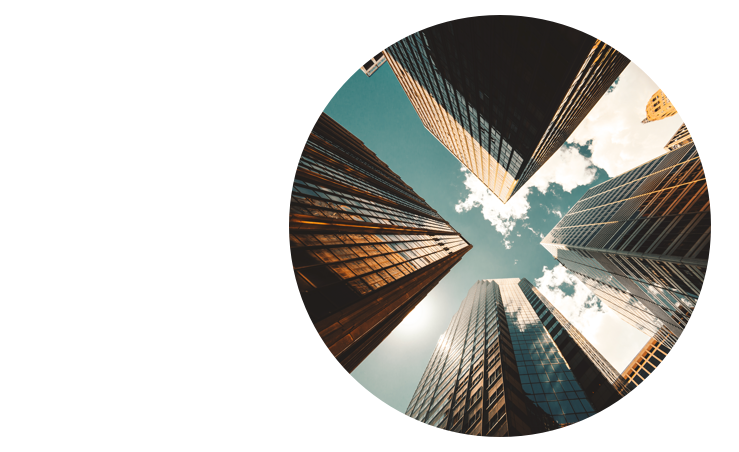 The best smart building apps
There's a range of apps and companies that can help your buildings to become 'Smart'. But, why should we use apps? Because they're more convenient than doing things the "manual" way? Because they're quicker, and can be significantly less expensive in the long term than traditional methods. In chapter four we'll broaden your knowledge of smart building apps and how best to utilise them.
10 Steps to a smart building
Now you've got a clear understanding of what PropTech means in the context of a smart building, you're probably eager to know how to implement it. Everyone's journey is unique and will depend on the route taken (retrofitting or new build, for example).
As a basis, in this final chapter you can use the 10 steps we've compiled as a rough framework or checklist to help you navigate the process of making a building smart.
Listen the Demystifying PropTech eBook