why us - customer success stories
Our clients choose us because we're easy to do business with. We pride ourselves on being part of their team, being on first name terms with their staff and providing WiFi, internet, workspace management solutions and great customer service. Choose us so that you can focus on growing your business.
customer success stories
we are here to help
We work with a range of clients across the UK. This includes everyone from boutique coworking spaces through to large multi-site operators. The strong relationships we build with our clients have developed as we've worked closely with a number of them for over 12 years. They see us as part of their team, focusing on their needs and helping them to keep their businesses running smoothly.
As your business grows you need a technical partner that can grow with you. Take a look at the numbers below and let us empower your workspace too.
companies using our network every single day
minutes of voice per year
our customers and partners
we like to call them our friends




























who are we
we are here to help
Jon's career has been driven by a lifetime passion for electronics and problem solving. This led him into the hotel technology sector, helping design and implement WiFi, networks & TV solutions for the leading brands and hotels of the world, including Starwood, Marriott, Gleneagles and Accor. In 2014, he joined Quadriga, the leading provider of TV and Wi-Fi to hotels in Europe, eventually becoming Director of Technical Pre-Sales. He then joined Stickman the following year as Commercial Director, to develop the commercial structure of the business, overseeing their merger with ip-Xchange.

Jon is now Managing Director for technologywithin, responsible for driving business growth and developing the strategy, focusing on complementary vertical markets. Jon lives with his wife and two daughters in Kent and is a keen - although fair weather - road cyclist.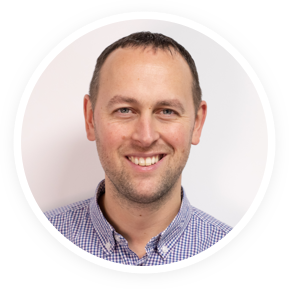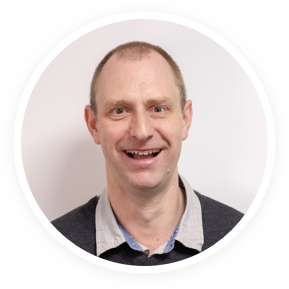 After completing a PhD in Pure Mathematics at Southampton University, Adam founded Stickman Technology in 2002. It was here that he developed his passion for developing products for the managed workspace sector. It's his technical vision and drive for excellence in product design that pushes technologywithin and motivates the whole team.
When not in front of a computer, Adam enjoys spending time with his family and working in amateur theatre, both as a stage manager behind the curtain, and occasionally he is dragged on-stage as a performer. He loves road cycling and walking in the New Forest where he lives, and - if he can find any spare moments - he can often be found brewing his own beer.
After completing an MBA, Richard went on to become the MD of IT services business MCW Group Ltd, providing IT networking, technology and training service. Clients included M&S Financial Services, Unilever and Shell Research. In 2008 Richard took the opportunity to sell the business and joined the acquiring business, Keycom PLC, becoming Sales Director and joined the PLC board, listed on AIM. Notable clients included University of Edinburgh and Aspire Defence. Then in 2011, Richard joined ip-Xchange Ltd as Sales Director.
More recently and following the merger of ip-Xchange and Stickman Technologies, Richard is now the Sales and Marketing Director at Technologywithin and works with a fabulous team offering services within the flex-workspace and commercial office sector. Richard has been married to Pamela for 24 years and has two grown up children Edward and Amelia. Outside work, Richard owns two 5 Star boutique B&Bs in North Wales (Willington Lodge and The Grousemoor) and also a touring caravan/camping business (Lady Willingtons). Richard enjoys playing Squash and going to the Gym, plus travelling on foreign holidays when time permits.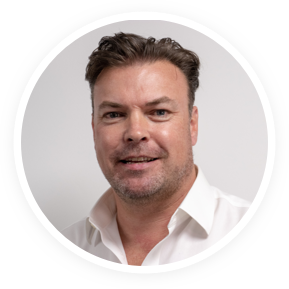 Sales & Marketing Director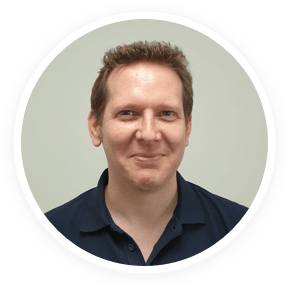 Business Systems Director
Aron's journey in the IT industry began as an apprentice for a leading IT network support company. His analytical mind and interest in how things work made him a natural for development work and at ip-Xchange he started as a developer before progressing to Chief Applications Director, creating the code that underpinned much of the end user software. Now Business Systems Director at technologywithin, Aron's technical knowledge, work ethic and project management skills mean he's a highly valued and respected member of the team.
Outside of work Aron is keen stand up paddle boarder and rower and can often be found messing about on the waterways of Hampshire.
where we offer services
we are here to help
We design and build our products at Geek HQ in Hampshire whilst our primary sales office is in central London We have clients from Aberdeen to Exeter, so wherever you're based, we have a solution for you.
contact us
we are here to help
Communication is what we do. It's important to us that you're able to speak to us quickly and easily. We'd love to hear from you and this page will show you all the best ways you can get in contact with us.
feedback from our clients
"Having been in the industry for over 13 years, I have interacted with a number of suppliers and contractors, but I really do feel that technologywithin are creating a 'point of difference' to be flexible, approachable and provide a service which is a pleasure to use."