Our ethos is to be easy to do business with
Our clients choose us because we're easy to do business with. We pride ourselves on being part of their team, being on first name terms with their staff and providing WiFi, internet, workspace management solutions and great customer service.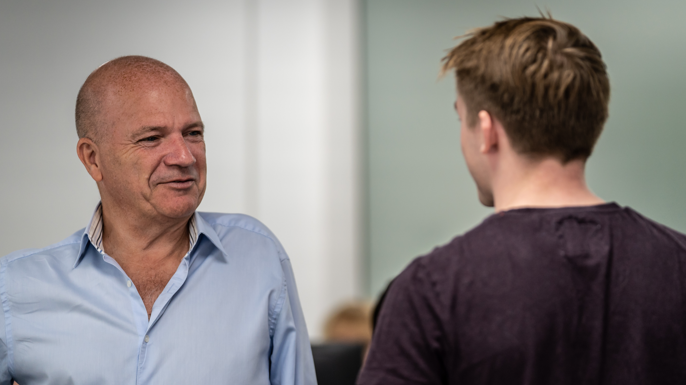 We're a friendly, welcoming bunch who really know our stuff. We want every interaction that you have with us to be a positive one.
We're humans too, we understand good customer service. All too often IT companies can seem patronising and aloof but that's not us. We like to communicate, we like to build strong relationships with our clients and, most importantly, we like to be your trusted advisor.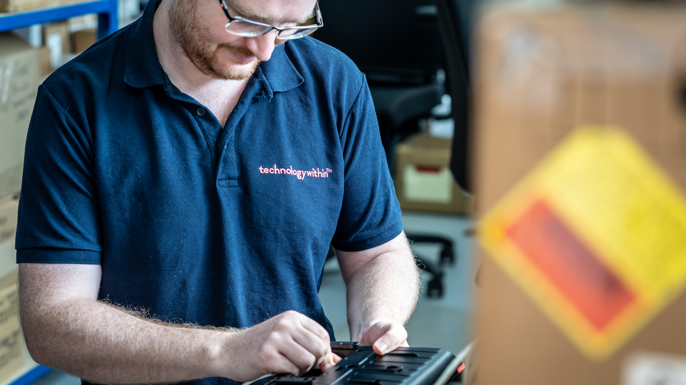 a 'no technical jargon' promise
We know there's a lot of companies out there that use a host of technical terms to describe their offerings and what they can do for you. We're different. We promise not to blind you with technical jargon. Instead we'll use clear and simple language to ensure you feel comfortable and confident that you're with the right provider.
As a technology partner we understand that if our clients are successful, then we are successful. So, everything we do is focused on supporting your business growth.
Internet, WiFi and workspace management services designed to fit your space
Every site is different, so Internet, WiFi and workspace management services need to be designed to maximize performance in that specific space. So, whilst we design our products and have a set portfolio, we are not precious and we'll configure our services to fit you, rather than sell you a one size fits all box.
To deliver easy to use technology that enhances the workplace experience every day for our customers and their clients.
The same level of service to all customers
Whether you have one site, or twenty, we value your business. We are always there to keep your clients happy and your business growing, with our great helpdesk and onsite engineering support.
Revenue generating services
We enable our clients to get the most out of our dedicated bandwidth service by providing great quality training – face to face, online, group and 121 – so that centre managers understand how to manage and upsell bandwidth and workspace management services.
We work with a range of clients across the UK. This includes everyone from boutique coworking spaces through to large multi-site operators. The strong relationships we build with our clients have developed as we've worked closely with a number of them for over 12 years. They see us as part of their team, focusing on their needs and helping them to keep their businesses running smoothly.
Join a winning team and help us deliver our mission to become the leading UK supplier of IT services to the flexible workspace and commercial real estate sector by 2021.
See current opportunities