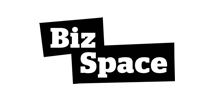 BizSpace is the leading regional flexible workspace provider in the UK, with 105 sites (and counting) across the country, including both managed flexible offices, workshops and studios. With a clear proposition of affordable, easy to move in space, they are perfectly positioned to maximise on the forecast growth of flexible workspace outside the core city centre market over the next few years.
A trusted technology partner relationship
Over the past three years, they have created a successful relationship with technologywithin who, as their IT partner, are delivering WiFi and managed data bandwidth services to most of their office space sites. As BizSpace's Head of IT, Mark Gilbert was responsible for bringing them in, "When I started at BizSpace I was looking for a technical partner who could help us realise our affordable and easy to move in offering, which is why I chose technologywithin."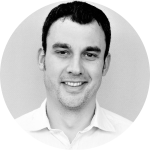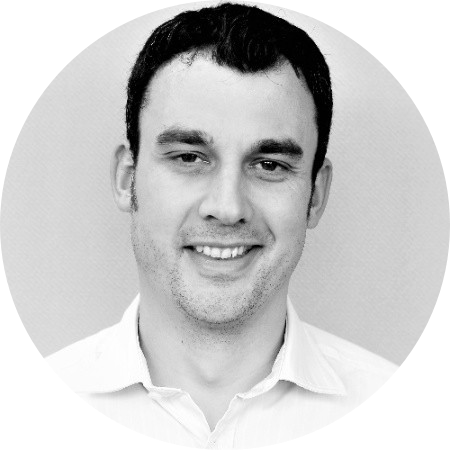 Technically, Mark's vision for his customers is simple, "To provide affordable solutions that the customers actually want.  Our clients are largely SMEs, they need the flexibility to turn up with their laptops and start working straightaway." Having surveyed clients on whether they would like so-called "smart buildings", with automatic lighting and heating etc. Mark found that whilst they were not averse to the idea, they did not want to pay for it. "What they want is a secure space to call home, a place that they feel comfortable in – with fast internet."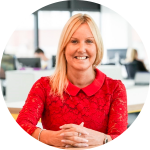 Emma Long, BizSpace's Managing Director (North), cites a couple of specific locations where technologywithin's services have directly affected a building's success, "We had a couple of sites – Middlesbrough and St. Helens – which were thriving but since technologywithin put the data in, enabling clients to move straight in and connect instantly with the set-up they wanted, the increase in occupation levels was immense. Clients were saying "Great, I can move in straight away."
Great customer service is also core to BizSpace's offering and they have ensured that their family culture is not lost as they grow, by creating Business Centre Champions in each region and ensuring that new centre managers undertake training in established centres. Their approach clearly works as it has led to an average tenure of centre staff of over six years.  Emma believes that the most important thing her staff can do in the current climate is to genuinely listen to their clients and be flexible with their needs, "Listening to our customers is key at this time more than ever before.  We involved our clients in our post COVID risk assessments on site and we flexed our licence agreements even more, allowing existing clients to take more space to allow social distancing on a rolling monthly contract basis."
Technology also has an important part to play in the service offering. Mark notes that, "The twiindata (technologywithin's data management tool) interface enables our centre managers to set up new clients very quickly themselves, rather than submit external requests in advance, which means that they can deliver what clients need on the day they move in." The ability to be flexible about client technical set up requests and to create and increase dedicated bandwidth, allows centre staff to meet clients' needs swiftly and ensure that they feel looked after. "Being as flexible as you can to meet customer needs is key in the current market environment, so having the IT solutions to back that up is great." And, when there are issues, "Your support team are very quick on responses, so we don't have to worry about that.  The support is amazing, so that is great."
Having an IT partner who can support their growth strategy is also important to BizSpace, as they plan to continue opening new sites across the UK, albeit at a slightly slower pace post COVID, with two new sites currently in the pipeline. "When developing a new site we bring Adam (Case,  technologywithin's Technical Director) and his project team in right at the beginning, to assess how we can get fibre into the building – as this can take as long as the build itself sometimes – and he helps us create a cost effective solution to create great WiFi throughout the space."
Beyond good product, pricing and delivery, the relationship is clearly prospering on an alignment of company culture.  As Emma states, "We're a small company. We just live that way. We might be nation-wide, but we class every site as a small business, 105 small businesses."  Mark is also clear that it is important that technologywithin share BizSpace's small company values.  Honesty and trust have been key to the development of BizSpace's working relationship with technologywithin. "Adam is extremely knowledgeable technically and I can trust that when he says that he is offering us the best price he can, that its true."

We partner with flex operators and commercial landlords to bring their spaces to life by providing connectivity and workspace management solutions that deliver growth. We work with a range of clients that includes everyone from boutique coworking spaces through to large multi-site operators.
Our ethos is to be easy to do business with. Our clients don't just choose us for our leading-edge technology. We deliver a service that's friendly, authentic and personal. We're their trusted technical advisers who listen, ask questions and communicate our knowledge clearly. We relish the challenge of meeting our customer's needs every day - of making them happy.