5 reasons why your flexspace needs a great video conferencing solution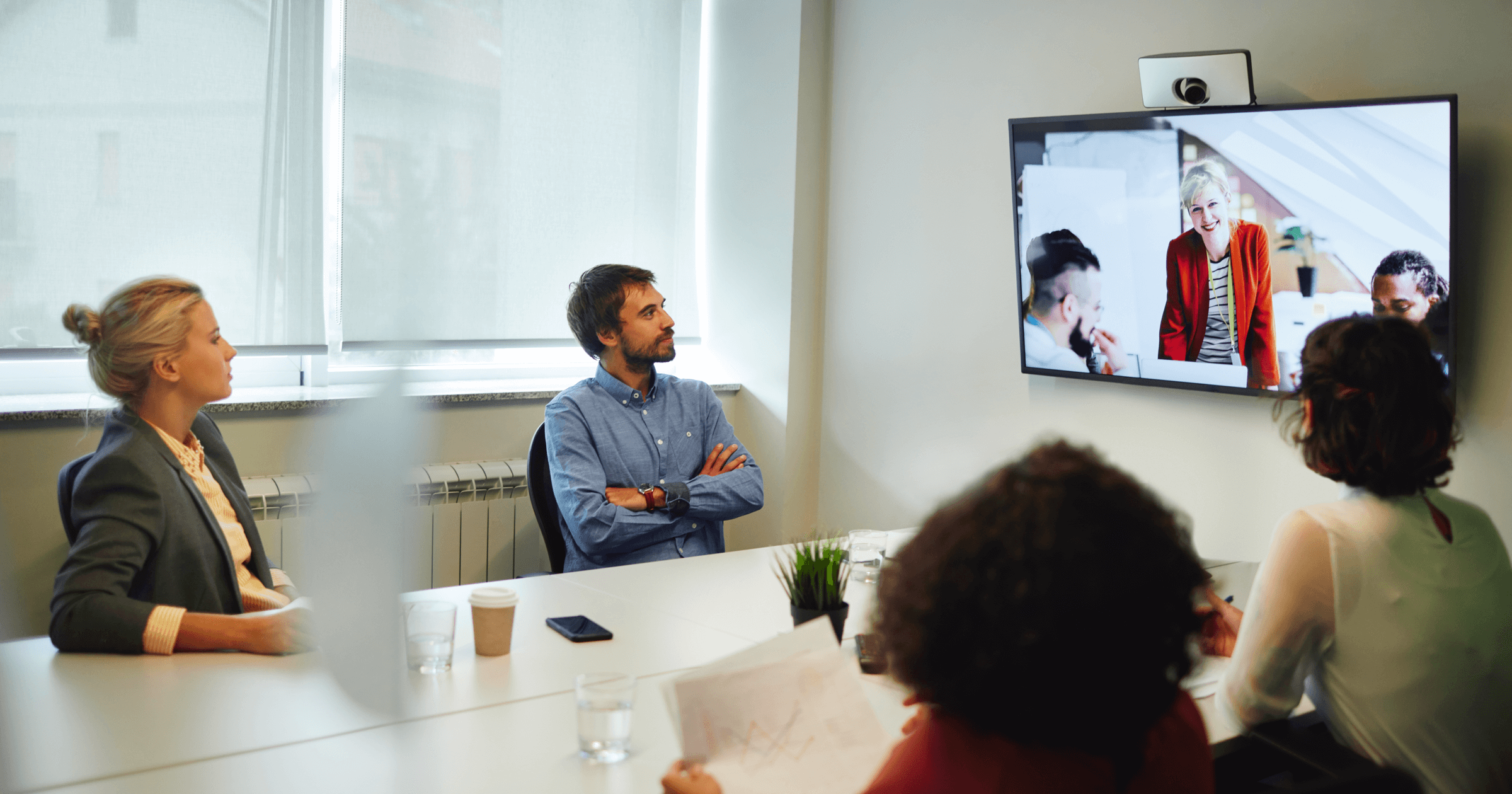 Table of contents
Even before the pandemic, meeting rooms and their value to flexspace were on the rise. The impression of a dull space, with a flip chart, projector and lukewarm coffee are now starting to be consigned to history with many operators realising that their meeting space can really serve as a differentiator to their offering.
So what are clients expecting from their meeting space? Well, along with decent coffee, a warm and friendly welcome from the workspace team and a pleasant and well equipped space, they also need great video conferencing facilities. So, being the helpful bunch we are, we've put together this guide outlining the 5 reasons your flexspace needs video conferencing.
Encourage the return to your space
We all know that stories about the death of the office are premature. The reality is that flexible workspace will flourish as many companies look for more flexibility when it comes to their workspace. As an incentive to encouraging more people back to the office, a high spec, easy to use video conferencing solution will help get people back into your space again. Indeed many companies are now looking for their own dedicated meeting space and so being able to boast excellent AV facilities will help to seal the deal with them.
Video conferencing and hybrid meetings are the norm
Hybrid meetings have become more and more commonplace with teams geographically spread, working from home or perhaps an office, everyone is now well used to the familiar log-on to Zoom or Teams. This is where your AV offering can come into its own. Allowing small groups to gather and connect easily with the rest of their organisation will not only help your existing customers but also attract new ones who may not have considered your space before.
First impressions last
With many large corporates now looking at a hub and spoke approach to their workspace, flexspace is well placed to offer a solution to them. Being able to offer a suitable business grade teleconferencing solution as part of your offering means more of these valuable clients use your space as their permanent workspace.
Generate additional revenue
It's a bit of a no brainer that a clean, welcoming, comfortable meeting space can help to generate additional revenue for any workspace from both resident and external clients. By adding in excellent video conferencing facilities, you're adding yet another benefit for clients to an already appealing mix.
Keeping it simple
A barrier to many people using meeting room video conferencing is the fear of it not working properly or having to login to complex systems to make stuff work. There's several systems now on the market (including our very own twiinmeet) which take away the stress of the technology and make life easy.Plug in one cable, turn on your device, choose your software (Zoom, Teams etc.) and off you go. Even the most ardent technophobes will be able to use them and help to free up your centre team from dealing with any technical queries.
Like to know more?
If you meeting space needs that little bit of a push to attract more customers, get in touch and we'll show you how our twiinmeet solution can help to boost bookings for your space.
Subscribe to our newsletter
Connectivity and workspace management services that empower operators and landlords to grow