5 Key Things to Consider When Choosing Flexible Workspace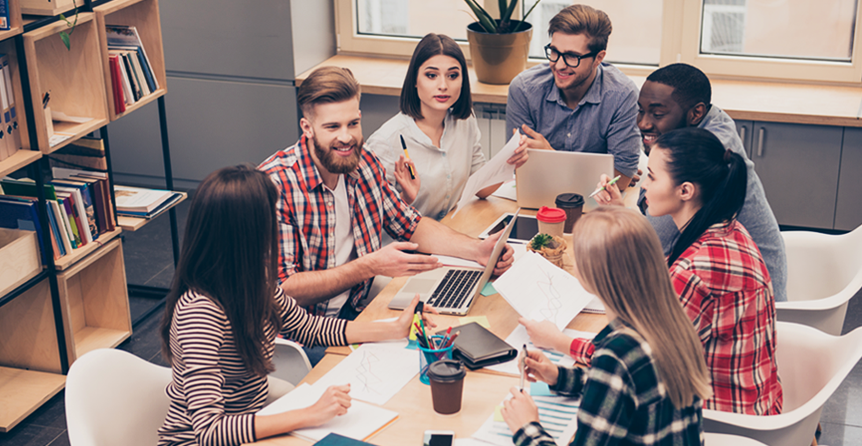 Whether you're a large business, small business or freelancer, there's a range of benefits to be had from moving to a coworking or flexible workspace. But choosing the right space for your company is no easy task, and compromises must often be made. Provided you prioritise what's most important to you, it's unlikely you'll go too far wrong – and the great news is that most coworking spaces are extremely flexible! Here's 5 key things to consider.
Location
Remember that the location of your workspace shouldn't just suit your employees, it should also suit your clients. If you have employees commuting from all areas and you'll regularly be having meetings with clients, your new coworking space should be close to public transport and somewhere that will leave potential clients with a good impression of your company!
Keeping your employees happy will lead to greater productivity and a lower staff turnover. Where possible, the location of your new office should make commuting easy, and it should feel a nice area – with a range of nice places to eat and some bars for after-work drinks.
Flexibility
Hot desks, fixed desks or private offices are available, but these won't be the norm in all coworking offices. Hot desks are best for freelancers; they allow you to network and are very cost-effective if you won't be spending lots of time in the office. The downside is that you won't have a desk to call your own.
A fixed desk is another great option but they are slightly less flexible. However they do allow you to leave your things there overnight and help you to feel in more of a routine.
Private offices are also readily available and are great if you want to collaborate in peace! These will be much more expensive but allow your employees to make the most of all that coworking spaces have to offer – without being disrupted by other companies.
Cost
Whether you're a freelancer, small business or large business, the cost of the coworking space will be a factor. Many coworking spaces charge per desk per day, which is great if you aren't going to be there every day or spend a lot of time working from home – although you will likely pay more per day than if you have a 'fixed' desk. While coworking spaces are generally very cost-effective, it's worth comparing the cost of your favourite spaces to others in the area.
Environment & Community
You're going to be spending a lot of time with others in the coworking space, so it's worth checking you will get on with them! Do some research on the other companies in the space. Many coworking spaces offer Friday afternoon drinks or networking events, which can be a great way to meet people.
Check that your new office has facilities and perks that might be important to you and your staff, such as showers, tea and coffee, bike storage or pet-friendliness! These can help make the environment friendly, collaborative and productive.
Connectivity & Communications -the vitally important bit!
Fast and secure flexible workspace wifi and internet should be non-negotiable. There is no excuse for poor workspace software, and many freelancers are transitioning from coffee shops to coworking spaces for the quality of the coworking wifi and internet alone!
Check that the internet and connectivity is not only fast and reliable, it's also secure. Other considerations include phones, screens in meeting rooms, printers and photocopiers. Dealing with wifi issues is no one's idea of fun – not least 10 minutes into a video call with a client! Quality workspace software should be top of the list when it comes to choosing the right coworking space.
Subscribe to our newsletter
Connectivity and workspace management services that empower operators and landlords to grow