From Grade II listed buildings to spacious converted warehouses to architecture designed award winning offices, LentaSpace provide businesses with a professional office at a competitive price. They're one of the largest providers of office space in London with a wide range of properties for clients to choose from. Alongside serviced office space they offer virtual office's, fully equipped meeting rooms, conference rooms and training rooms.
Flexible workspace technology partnership
LentaSpace understand that staying ahead in the flexible workspace sector today demands fast and reliable connectivity and the latest workspace management software to give their clients the best possible experience. This is where the services and software provided by technologywithin come in.
Internet connectivity for shared workspace
technologywithin manage LentaSpace's internet connectivity needs with twiindata, their network management solution designed for flexible workspace. A best of breed managed data bandwidth and WiFi service for multi-tenanted workspace, monitored, managed and supported by their UK based customer service team.
Nicole Wevers, Area Manager said:
"I like working with technologywithin. They take care of everything on the internet and networking side for us and it's a proper partnership. They're there for us when we need them."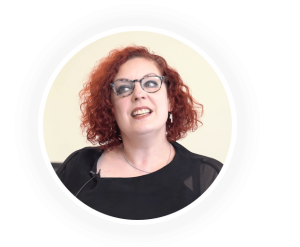 twiinworkspace, workspace management software for flexspace
twiinworkspace was originally developed by LentaSpace, to provide a platform to help them better manage their centres and clients. technologywithin, who have worked closely with LentaSpace for many years and subsequently took over the development of the software and created a wider product vision as a part of its workspace technology solution. The result is twiinworkspace, the perfect workspace management product for flexible workspace, ensuring efficient management of private offices, desks and meeting room space from sales lead to monthly billing.
Myf Plunkett, Head of Sales and Marketing at LentaSpace said:
"In our team we use the Sales module, a pipeline tool which enables us to process incoming clients efficiently, from initial enquiry right the way through to the licences we create. This is a really useful feature for us, and we would absolutely recommend twiinworkspace to other flexible workspace providers as it just makes your job easier."
To find out more about Lenta Space visit their site: lentaspace.com
We partner with flex operators and commercial landlords to bring their spaces to life by providing connectivity and workspace management solutions that deliver growth. We work with a range of clients that includes everyone from boutique coworking spaces through to large multi-site operators.
Our ethos is to be easy to do business with. Our clients don't just choose us for our leading-edge technology. We deliver a service that's friendly, authentic and personal. We're their trusted technical advisers who listen, ask questions and communicate our knowledge clearly. We relish the challenge of meeting our customer's needs every day - of making them happy.