UBCUK – FlexSA Award Winners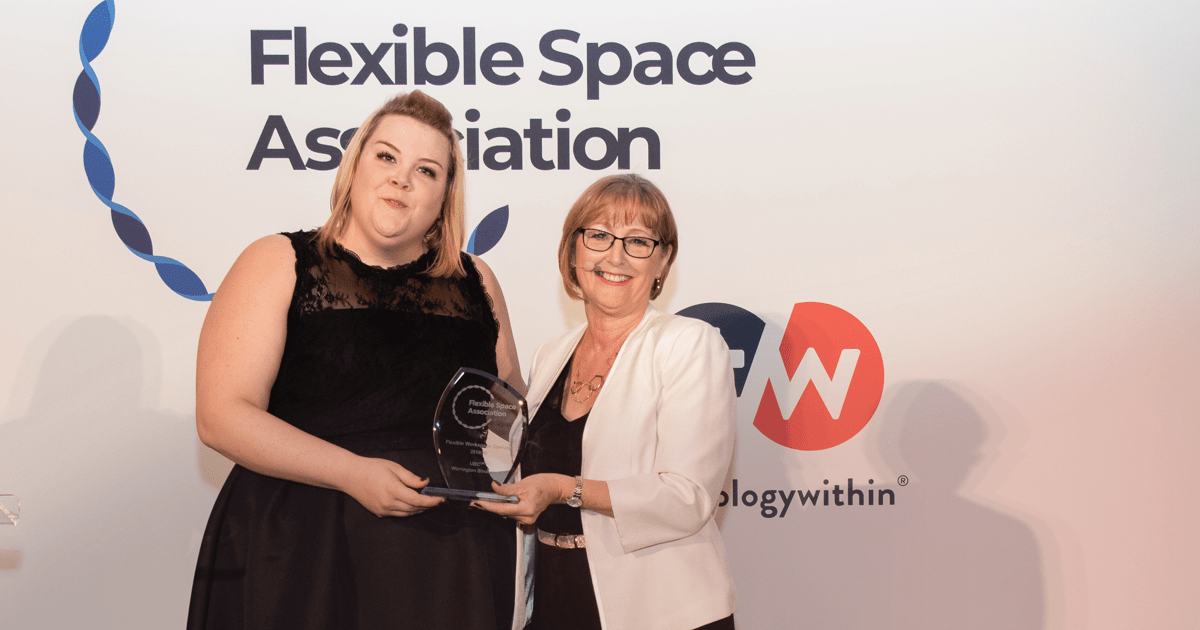 UBCUK and technologywithin, a winning combination at The FlexSA Awards 2019
UBCUK are one of technologywithin's oldest clients (having previously worked with ip-Xchange for over ten years. At the 2019 FlexSA Gala Dinner they won the Flexible Workspace Operator 6-14 sites, for their Birchwood site, which is something that we at technologywithin are very proud of.
Jane Erasmus, Marketing Director at UBCUK, believes that their clients nominated them because, "It's all about the very close relationships that our centre teams have with our customers. The centre teams work alongside our customers, doing anything that's required to support and help them grow their business. Our whole ethos is working as a part of the customer's team; not as a supplier and this is what sets us apart from a typical client and landlord relationship."
Jane also feels that there are other important factors about UBCUK's approach to managing flexible workspace that explains their success, "Although we won the award for Birchwood Warrington, there is consistency across the business in the way that we manage centres, which is why it's the third year in a row that we've won the award, with our Cirencester site winning in 2017 and Southampton in 2018.  The amount of time that a team has been together is also crucial, with our most established teams winning the awards, those who have had longest to develop relationships with clients."
The company remains relatively small, with less than 30 employees across seven sites, so the team are close-knit, despite being remote from one another.  Jane is firm that if you want brand values and the approach to running a site to be consistent across the business you must work hard as a management team to make it cohesive. The UBCUK team meet face to face several times a year, recognise their staff with their own annual awards each January and work together to raise money for the UBC charity of the year (they have raised over £5,000 for mental health charity Mind in 2019). They also have regular team conference calls, weekly each site submits a review of the week just gone, sharing their challenges and highlights, and of course the all-important Whatsapp group plays a role day to day.
Asked how technologywithin's WiFi, Internet and management software services play a part in UBCUK's offering, Jane commented that, "technologywithin's internet services are the lifeblood to our clients and their businesses. It's also central to every service that we offer, from logging in guests to the building, ensuring that they have WiFi access whilst using meetings and attending our networking events."
Here's to another great year…
Subscribe to our newsletter
Connectivity and workspace management services that empower operators and landlords to grow