technologywithin announced as first sponsor of Business Centre Association Conference and Awards Dinner 2019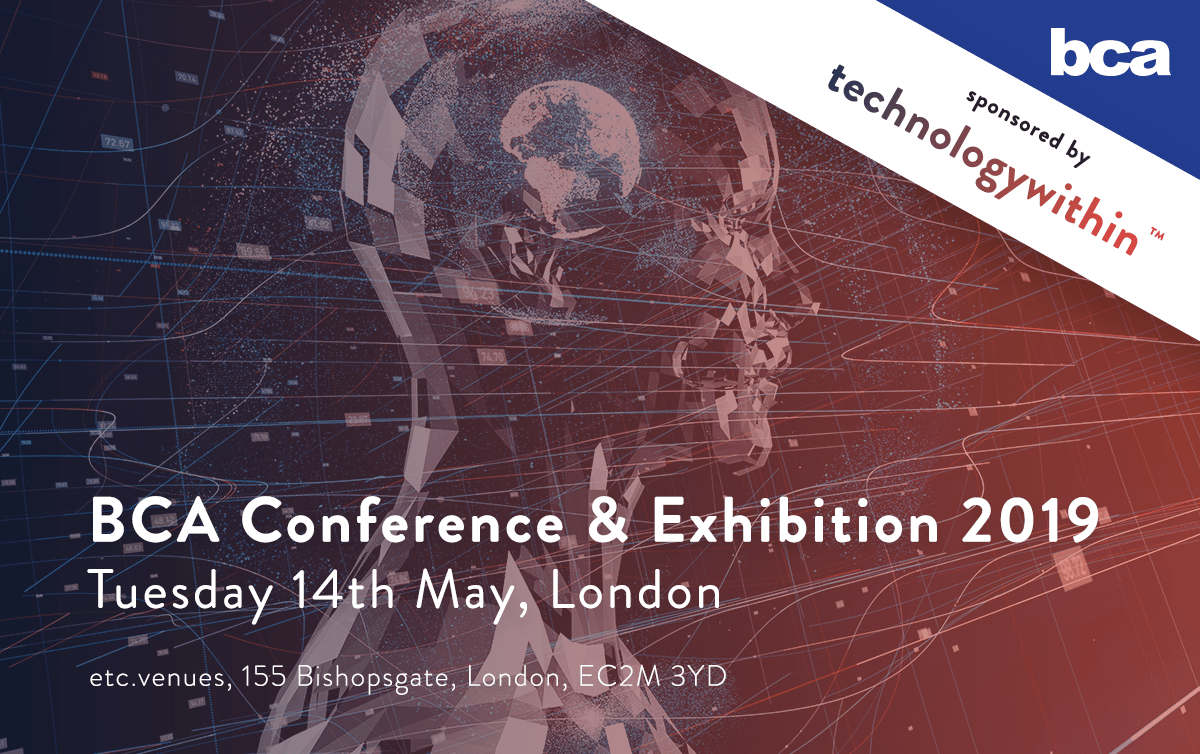 We're thrilled to announce that technologywithin will continue its support of the flexible workspace sector as the first named sponsor of the Business Centre Association (BCA) Conference & Exhibition 2019 , taking place in London on Tuesday May 14th and as the sole sponsor of the BCA Annual Awards Gala Dinner 2019, in November.
The conference
The Conference entitled, "Tomorrow's World – The Future of Technology, Innovation and Space" will explore the diversification of the shared workspace market and how providers can stay ahead of their clients' needs. We believe that we are the perfect partner for the BCA and providers to help them achieve just this, offering managed connectivity solutions for shared workspaces, providing managed WiFi, superfast internet and communications services to clients across the UK.
Strong ties to flexible workspace
Jon Seal, Managing Director of technologywithin, said, "We're delighted to be the first sponsor announced for the BCA Conference as we know that the market space is so dynamic and continues to show strong growth. We have very strong ties to the flexible workspace sector, and we are looking forward to sharing how our portfolio is broadening to meet our clients' current needs and how we think the market will look in the future."
Jane Sartin, Executive Director of the BCA, said, "Our conference themes of technology and innovation fit well with the ethos of technologywithin, and I am very pleased that the BCA is partnering with the company as a sponsor. It's a time of real opportunity for the flexible workspace industry as the market continues to grow, and the BCA is working to reflect the changing sector in its representation of it. We have a strong conference programme that will provide topics of interest to everyone with an interest in flexible workspace, and it will be a great opportunity for discussion, debate and the sharing of knowledge."
You can register to attend the conference here.
Subscribe to our newsletter
Connectivity and workspace management services that empower operators and landlords to grow