Flexible workspace thought leadership lunch 2022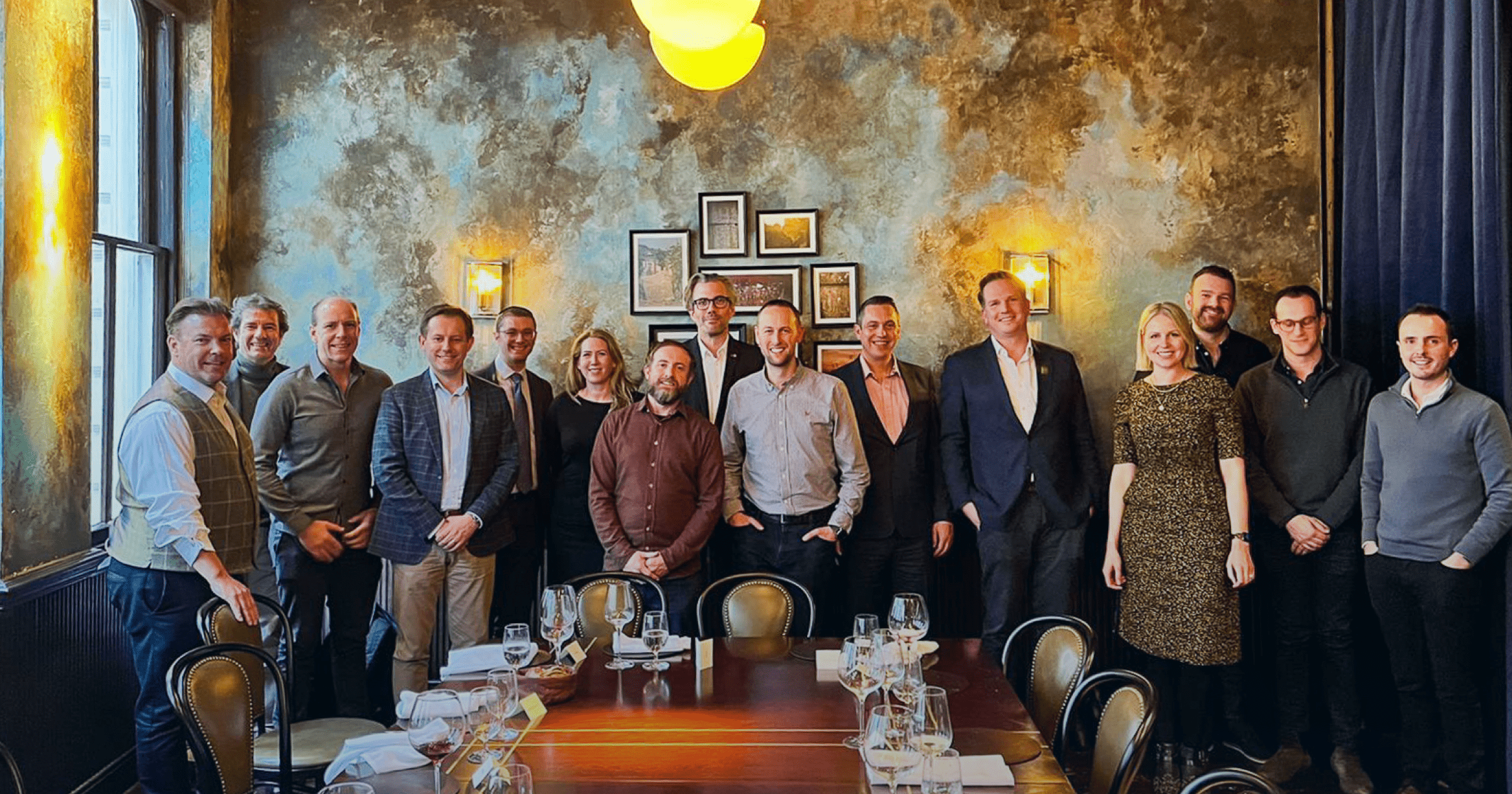 Table of contents
In what seems like an age ago, we held our first flexible workspace thought leadership lunch, aboard the Sunborn Yacht in early 2020. Little did we know that we'd have to wait two years before we could hold the second. So it was with great delight that we were able to gather some of the great and good from the flexible workspace sector for a fascinating discussion over lunch recently. While the pandemic certainly drove some of the discussion topics it was good to look beyond it, to a positive future for our industry.
We were grateful to be joined by an enthusiastic group of attendees, eager to share their views, from Orega, Instant Offices, British Land, UBCUK, Venture X, Neospace, Workthere, Halkin, Hewn, Clockwise, Second Home, Unit Management and LentaSpace. We've put together a few of the key takeaways from the event.
The state of the market
The group discussed how they felt the market was looking currently and the expectations for 2022. The chat was inspired by the recent Operator Survey from Instant Offices, showing that 64% of operators expect occupancy to go above 80% in the next 6 months. Will Kinnear from Hewn felt that this was underestimating demand a little and thought that the number would be around 80% of operators. However, Tom Mulvaney from UBCUK believed that – from his market perspective – it would be a little lower than this. It was agreed that while geography plays a part in the differing views, adapting your offering to the local market needs is vitally important to achieve high occupancy levels. Operators who listened to their local markets and teams were more likely to be successful.
The importance of additional revenue streams
Tom continued the market discussion with a regional overview. While occupancy remains strong, usage was low (i.e. clients paying their rent but not regularly attending their workspace). So, to help boost revenue, space operators were looking at the additional services they can offer occupiers. Things like call packages, meeting rooms and even newspapers were being considered to help consolidate revenue and improve engagement.
Occupier expectations
Halkin Offices IT Director, Benjamin Freedman, explained how they are seeing changes in their clients' expectations. A lot of larger companies are now looking to flex as a viable workspace solution and this has caused some issues with the layout of the existing workspace available. This means that whilst a regular enquiry may take a day or so to convert, these more in-depth requests have a much longer sales cycle.
The post-pandemic employment market
The job market was highlighted as another area that has seen changes following the disruption of the pandemic. This has been reflected in what potential occupiers and their staff are looking for. Younger staff, for example,  are looking for flexible space complete with desirables like ping pong tables and social areas. More traditional businesses are now having to decide if they need to provide these more desirable workspaces in order to attract the best of the new talent. Operators again need to be flexible in their offerings to match changing client demands.
The team at technologywithin would like to say a big thank you to all those that joined us for this event and we look forward to seeing you all again next year.
Subscribe to our newsletter
Connectivity and workspace management services that empower operators and landlords to grow