'Word From' Jon Seal – MD of technologywithin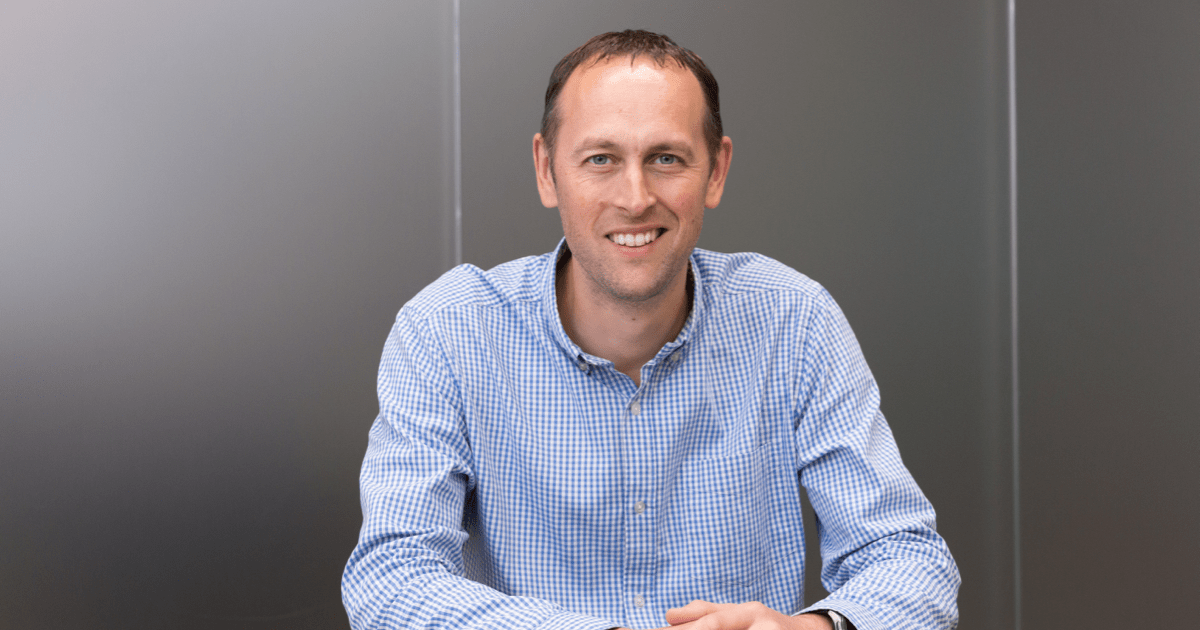 At the start of the year getting back to business felt like it was a long way off. Now in Q2 2022, the outlook is positive and the pandemic may be that nightmare of yesteryear.
As part of our new series, called 'Word From', we'll be reflecting on the last quarter, sharing with you experiences and changes at technologywithin along with trends within the sector, as shared by Jon Seal, Managing Director.
Let's jump in and get the word from Jon Seal.
1. So Jon, what's been happening at technologywithin over the last few months?
There is a renewed energy in the air and we've been making the most of it.
We were delighted to host key clients and partners at our February Thought Leadership lunch, it was great to get that all important face-time and not hear the words 'you're on mute'. The pandemic has transformed the way people work – at technologywithin we're more agile than ever, we always embraced flexible working, but the events of the pandemic have helped us really understand what works well and what really doesn't; our team aren't just productive but happy too. This trend is happening across the globe, with flexible work space providers supporting this cultural change by creating dynamic and connected office space – sentiments shared by our industry colleagues at lunch.
On the theme of events, the team have been out and about – speaking and networking from MIPIM in Cannes to Bisnow at the Barbican.
Internally we've also hosted our first user group product webinars. These webinars are designed to help build a community around our products and offer our customers a chance to give direct feedback to the people who design and run the products.
2. It's fair to say that the last year has been challenging for the industry, what specific challenges has technologywithin faced, and overcome over the last 12 months?
It has been a challenge: from a business perspective the numbers are looking good but like many businesses we have to ensure our focus is on supporting and encouraging our team members – the last 2 years have not been easy for us all, with kids and caring responsibilities along with the stresses of local and global events.
For me, keeping our team happy and productive is of the upmost priority and this has been my own personal challenge over the past year. Ensuring that compensation is correct in these times of high inflation is obviously important, but so is establishing the new normal of hybrid and flexible working for each individual.
We pride ourselves on our open channels of communication and flat management structure and feel that the flexibility we offer helps to foster an innovative, friendly and productive working environment.
3. What do you feel is the state of the market and what are you hearing from clients?
The market itself is picking up and we are seeing evidence of this coming through with new sales and some very exciting big projects.
We're also experiencing organic growth through our existing clients extending their portfolios, buying leased buildings to convert to 'flex', or picking up centres where operators are leaving the market.
It took a little longer than previously expected for workspace users to come back to their space but the feedback we're getting now, particularly from our regional customers, is very encouraging and points to a positive second half of 2022.
4. Can you tell us a bit about technologywithin's new clients?
This is really exciting and where we are seeing the biggest difference to our 'standard' clientele. We're seeing lots of new boutique operators entering the market, especially outside the key cities.
Alongside this we've reached agreements with a couple of premier operators for a number of their portfolios. We've started working with a number of companies who assist landlords in converting their empty space into flexible workspace. We've seen a number of these types of companies enter the market over the last couple of years so this is something to really keep an eye on.
Also, although not strictly new clients, we have also had a large number of renewals from existing customers. Some of these clients have been with us for over 10 years and it's testament to the relationships we have built that they are happy to continue to partner with us.
5. What are your projections for Q2 2022?
The sales are coming in thick and fast now, it's clear that the market is gearing up to grow and we're receiving a lot of interesting enquiries and building an extremely healthy pipeline.
I know there are a number of new operators entering the market, many of whom are catering to the demand for A-grade quality space outside of the cities. We're passionate about 'flex', but for the cultural shift to really bed-in we need more spaces that support the culture of flexible working. Employers are wanting to see people back at their desk: and a desk in a flexible workspace can now be on par with being in HQ – especially as corporates move to team-led workplaces.
Finally, the Government is launching their Planning Paper this month, which could also be quite influential when it comes to flexible spaces and the high street. It will be interesting to see this unfold – I look forward to the discussions off the back of it.
6. What do you see as the emerging trends or themes that will have the biggest impact on the sector as a whole?
During the last couple of years there has been a lot spoken about the Internet of Things (IoT) and how it can benefit flexible workspace operators. The use of sensors, heatmaps, apps and the analysis of the data they all collect are becoming of interest to operators who are looking to find out more about how their space is used.
We've been working closely with one of our customers on a scheme to monitor workspace usage, focusing on deployment for existing space and buildings, which is much more challenging than putting it in at the construction stage. It's still in early development but the initial data is already helping to establish how one of their spaces is being utilised. This really is an exciting project and we look forward to seeing what we learn from it and moving forward what we can then implement to make our offer even better for all of our clients.
7. Any exciting projects that you can share with us?
At technologywithin we develop our own products, and so we always have a busy product roadmap. Much of this is confidential but what I can share, and what I think is really exciting is the ongoing deployment and development of our integrations for our bandwidth management product, twiindata. As they say #watchthisspace.
We've also been able to hit some of our key ESG goals in the past months, installing solar panels at our Southampton HQ  was a key milestone and has meant a substantial reduction in our energy usage and of course our impact on the environment.
Subscribe to our newsletter
Connectivity and workspace management services that empower operators and landlords to grow