Why technology is crucial in the post-COVID office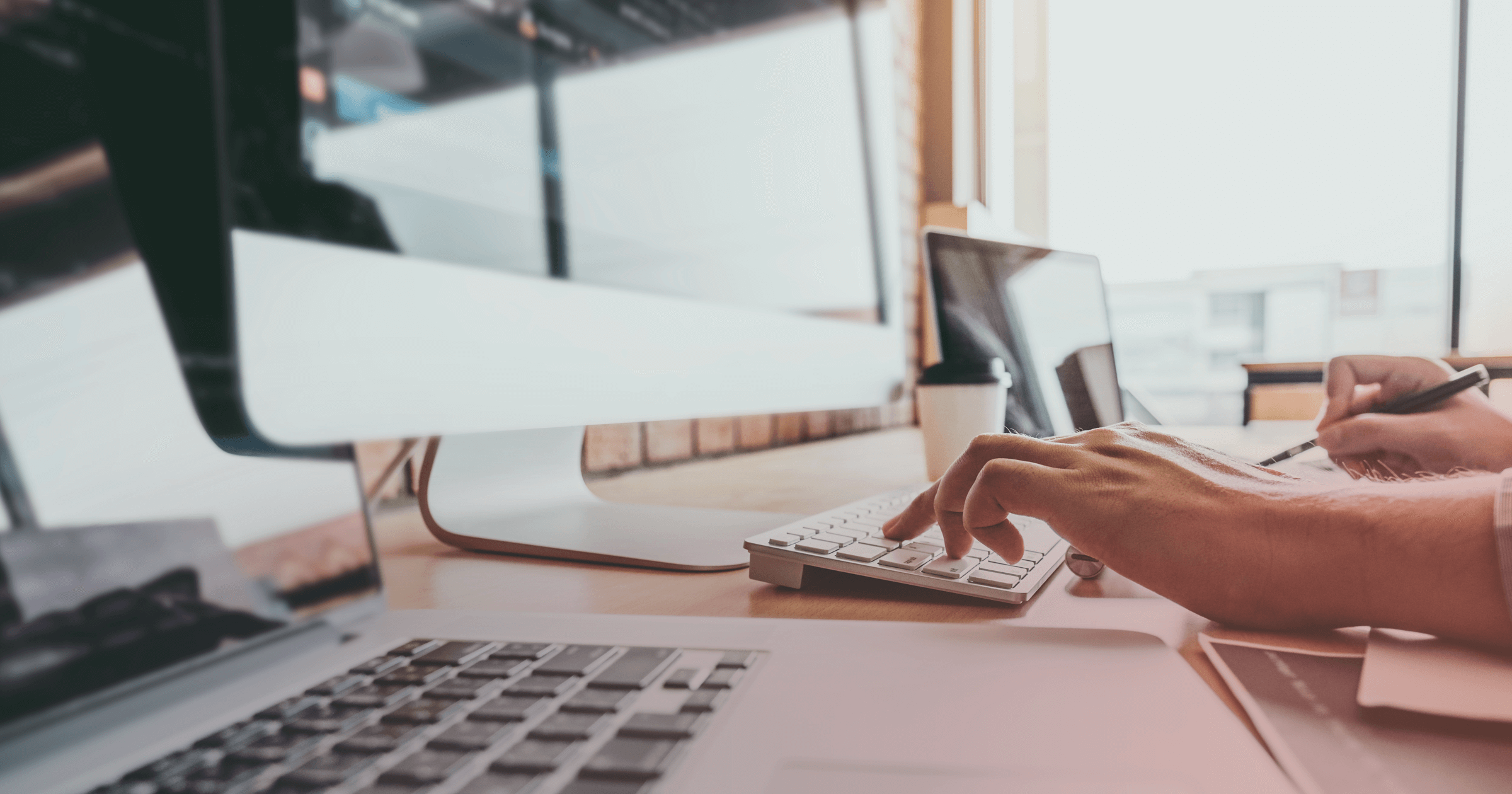 Government guidelines on social distancing have radically changed the role of technology in our lives, with everything from our workday meetings to our weekly pub quizzes moving online. But for many of us, the impact on our working lives has been the most significant, with a prolonged period of remote working seeing internet consumption rise by 67% and the use of online video conferencing increasing by 50%.
Prior to lockdown, the value of digital capabilities and connectivity in our workplaces was becoming increasingly clear, from faster Wi-Fi connections to sophisticated communications networks. However, the current pandemic has accelerated the adoption of these ever-evolving workplace technologies, laying bare just how crucial such infrastructure is to businesses.
With our workforce becoming increasingly adept at more flexible working from home, a preference for flexibility is likely to endure after lockdown. However, the physical office, a hub for community, collaboration and concentration, is clearly here to stay. If the workplace is to be fit for purpose for the post-COVID-19 workers and to remain relevant in the long term, landlords and employers must embrace the new and necessary technological capabilities that can foster health, wellbeing, and productivity.
The healthy office
The health and safety of our office spaces has unsurprisingly become an area of intense focus in recent weeks, as businesses explore strategies for a return to work after lockdown. Despite developing government guidance, concerns understandably remain among the workforce. In fact, a YouGov survey on behalf of the CIPD finding that 44% of workers are anxious about returning to the office because of the health risks the ongoing COVID-19 pandemic poses.
Alongside recommended safety measures, including workstation partitions and hand washing stations, the right technology can make our workplace healthier. One example is sensor controlled environmental regulation, from air purification technology to advanced ventilation systems, as well as the integration of contactless tech to minimise high contact points and track occupational density. Workplace management software can also help to effectively manage social distancing, office layout and footfall routing to meet post-COVID standards, while IoT technology can ensure that space utilisation balances safety and spatial efficiency – supporting revenue streams without compromising on occupant health.
Wellness in the workplace
Mental wellbeing of our workers is also an issue that has come to the fore during COVID-19, with isolation from colleagues, family and friends understandably contributing to rising stress levels. Indeed, more than 25 million people were affected by high levels of anxiety in late March as the UK went into lockdown.
However, as the Mental Health Foundation rightly points out, IT and technology can be a "lifeline" for many of us while our working patterns change and as these capabilities become more and more integrated into our working lives, our office spaces will have to adapt.
There are a number of practical steps that employers and landlords can take to integrate technology into office spaces that support wellbeing for working life after COVID-19. Ongoing facilitation of online communication among teams, from virtual conferencing to messaging services, will likely be important, catering to an increased demand for more flexible working while maintaining motivational connection among colleagues. Beyond this, tech that supports natural lighting can have a major positive impact on the health and wellbeing of workers, while streamlined systems, such as meeting room bookings and other administrative tasks, have the potential to reduce stress when workers return to the office.
Promoting productivity
With research by Insight showing that UK workers waste an average of 2.4 hours a week grappling with inadequate technology, the equivalent to 1.8 billion working hours a year, it's clear that getting the right technology in place now and after COVID-19 will be critical to fostering productivity.
However, the same research showed that in the second half of last year, 80% of the UK office workers said they didn't have the right technology to do their jobs properly. With COVID-19 accelerating the adoption of some of these digital capabilities, from super-fast Wi-Fi to secure shared networks, workers have come to expect nothing less. So, if the office is to remain fit for purpose after COVID-19, productivity-powering technology must be a priority.
Furthermore, with workers likely to demand the ability to operate more flexibly after a prolonged period of remote working, technology that can maintain and support productivity levels among a more footloose workforce will naturally be vital. Making sure that teams have a clear point of contact for IT support, investing in remote access to cloud networks and providing training on security threats are all ways of enhancing business practices in the immediate term and ensuring strong foundations for supporting productive working in the future.
With flexibility and the ability to continue remote working in some capacity likely to be a growing preference after COVID-19, our office spaces must step up to remain relevant and suitable for a post-pandemic workforce. The physical office is unlikely to disappear entirely, serving as the core of community, a centre for collaboration, but also a hub for the robust technological infrastructure that businesses will need to survive in the future. If landlords and employers can embrace the capabilities that foster, health, wellbeing and productivity in the wake of COVID-19, they will be well placed to cater to an entirely new normal.
This blog first appeared on Facilities Management UK.
Subscribe to our newsletter
Connectivity and workspace management services that empower operators and landlords to grow