technologywithin talks to – Zoe Ellis-Moore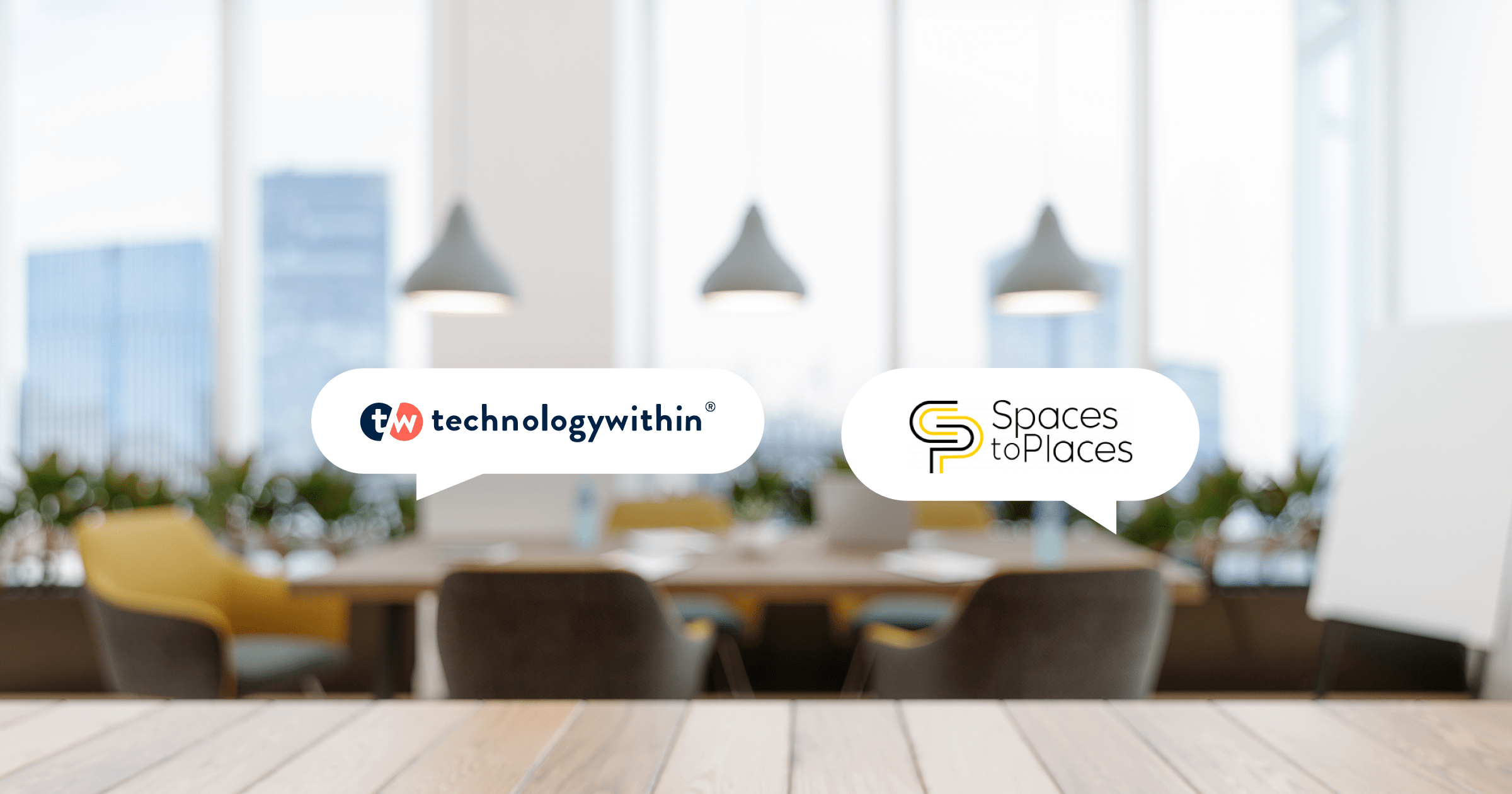 Placemaking expert Zoe Ellis-Moore, talks to technologywithin about why partnerships and branding are key to an operator's success
The past year has seen rising interest in flexible workspace with the sector growing by 4% despite the pandemic.With 85% of working adults still wanting to take a hybrid approach to the office, this interest is clearly here to stay. What does this mean for new entrants to the flexible workspace sector?

technologywithin sat down with Zoe Ellis-Moore, CEO and founder of Spaces to Places with more than 18 years of experience in the industry, to discuss her advice for early-stage operators entering the sector.
Do you see joint venture partnerships having an important role in the future of the flexible workspace industry?
Absolutely – I see partnerships in general as having a very significant part to play in the future of the flexspace sector. We are seeing an increasing number of joint ventures and management agreements and, as the relationship between landlords and operators becomes closer, I think we will see a rise in partnerships as whole – including between operators and local authorities.
If we are seeing more joint ventures, what do you think makes for the most successful partnership?
For me, the most important aspect of a joint venture partnership is ensuring that objectives align. It needs to be absolutely clear what role each party plays and what everyone wants to achieve, and this needs to be set out in the contract to ensure that everyone is on the same page.
A really good example of this is when operators enter into partnerships with local authorities. LAs have a vested interest in providing high quality workspaces as part of a drive to improve the appeal of the area to professionals, and partnering with operators can help them to achieve this. For example, Devon County Council has been very open about its objective to build great infrastructure in order to improve the vibrancy of the local economy. Awareness of this objective helps to ensure a successful partnership.
With the market becoming more crowded, what would your advice be for an operator looking to launch in the flex sector?
The one piece of advice I would give an operator is to make sure they build their market before they open to clients. This is one of the main reasons I have seen operators fail because of, time and time again. The amount of work you do to ensure that people are aware of you before you open is absolutely key.
It can take as long as two years to build a sales pipeline and local awareness of your business. Embedding yourself in the local community and with local stakeholders through grassroots marketing is key. Put simply, a 'build it and they will come' approach won't work – it's not enough to open for business and simply expect people to come to you.
What do you think new operators can do to help themselves stand out in this competitive market?
Competition is becoming fierce in the flexspace sector, which is generally good news for the industry. But for operators, I would say this has made brand strength the key to standing out and making clear that they are one of a kind, not just one of many.
Across the sector, marketing functions are starting to reach the level of maturity seen in the hotel industry. If I mentioned the names 'Hilton' or 'Marriot', for example, you instantly know how those brands are different and what they stand for. Flexible workspace operators are catching up to this.
Where do you see as being the most exciting locations for the flex sector as we transition out of the pandemic?
In terms of location, I think it is important that we consider the changing needs of the hybrid worker and where it is that they will be. For example, the pandemic has seen a large number of people look to move away from London. In fact, a recent survey found that 15% of Londoners were planning on moving out of the city as a result of the pandemic, while the idea that we can be based anywhere as part of a 'work-cation' is growing.
Places like Bath, North East Somerset, West Cheshire and Harrogate are all seeing increased activity. These areas, which have previously not been as well serviced as regions such as London, could present a real opportunity for operators.
With the market becoming more competitive, what features do you think new operators should be adding to their offerings?
Nowadays, everyone is expecting the office to function almost like a hotel in terms of the amenities and facilities available. Features such as on-demand bookings, meeting rooms and social spaces will be key. 'Zoom rooms' are a clear example of how both worker and businesses needs have evolved during the pandemic and I can't stress enough the importance of getting these features right in order for a new flex operator to tempt workers back to the office. 
Big thanks to Zoe Ellis-Moore for her time. To find out more about Spaces to Places visit the website here.
Subscribe to our newsletter
Connectivity and workspace management services that empower operators and landlords to grow