Starting a new flexible workspace – Getting the tech right first time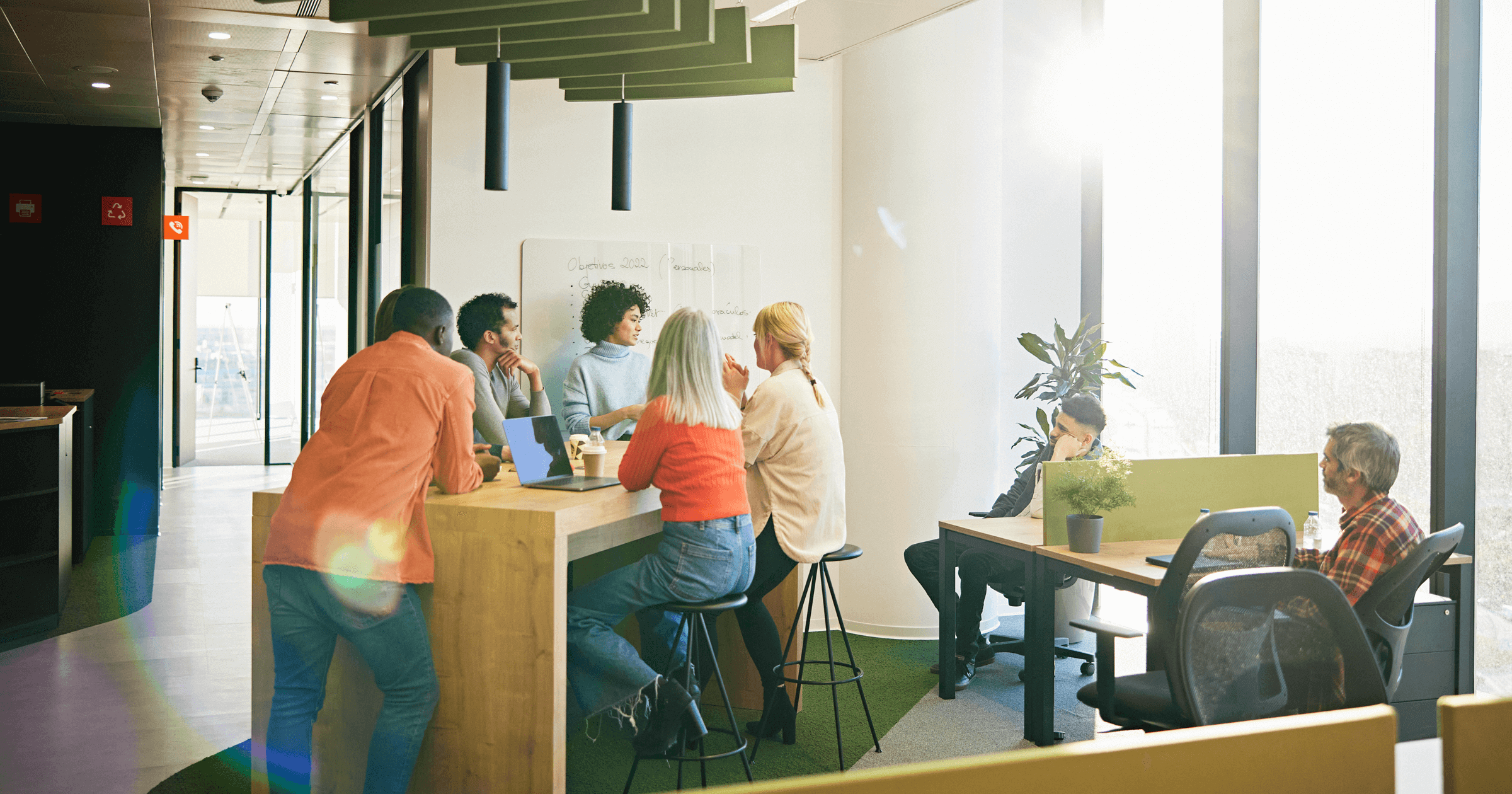 Table of contents
In their 'Future of Flex' report from late 2022, the Instant Group showed that by 2025, 36% of commercial real estate landlords plan to offer their own flexible workspace. Alongside this, the report showed that 17% of landlords are looking to lease their space to an office provider and half of all landlords surveyed expect that between 16% and 25% of their portfolios will be flex.
So, it would seem that there's never been a better time to get involved in the flexible workspace sector. As technology providers to the sector we are privileged in that we get to meet all types of operators at various different stages in their flexspace journey and are proud to be able to work with them to grow their businesses.
For those just starting out, whether they're new to the sector or an established CRE operator looking to move into flexspace, there are a number of challenges to overcome before they can open the doors to their space. One of the crucial things to get right at an early stage is the technology. That's why we're sharing a few helpful things to consider when it come to flexible workspace technology.
Cabling
You may feel that we operate in a world free of wires but that isn't always the case when it comes to workspace, good cabling is important. Think of cabling as the life blood of your space, ensuring your workspace operates to the best of its ability. That's why it's vital to ensure that you get the right cabling installed as early as you can in your buildings construction or refurbishment. The benefits of correctly installed cabling are that it allows future flexibility when connecting hardware or software to the network setup. This means that any future changes cost less in terms of time and money for you as the operator.  If you get this part right early, it makes your whole tech infrastructure much easier to build and run.
WiFi survey
WiFi surveys can be a little like residential property surveys in that you can have a choice of a basic or a full survey. Many people might opt for a basic survey for cost and time purposes and this can also happen with workspace operators, particularly if they are up against a tight opening deadline. A standard WiFi survey is a relatively quick and cheaper option however it doesn't give you the best overall picture of the WiFi coverage in your building and could lead to future issues. To avoid blackspots, future connectivity issues and to be able to offer the best possible WiFi service to users around the building, it's worth looking at a full WiFi survey.
Back up connectivity
When it comes to getting the tech right we've written about back up connectivity in one of our previous blogs. Having back up leased line internet connectivity means that you can offer that security that if your primary connection goes down you can still maintain a seamless service.  This can be particularly crucial if you want to attract businesses such as financial services that rely on uninterrupted connectivity. Having a backup is also helpful when it comes to marketing your building as you can offer it as an attractive benefit to potential clients.
Workspace management software
This is often one of the last things considered but it really should be one of the first. We've encountered new operators who have organised everything and spent a huge amount of time getting their building ready to open and attract new clients but haven't thought too much about how the space will run once they're open. Workspace management software brings a host of benefits with it that allows you to operate your space more easily and efficiently. Many operators rely on spreadsheets when starting up and while they do an admirable job they aren't really designed for the job. By investing in good workspace management software you'll increase efficiency, improve client experience and drive additional revenue for your space.
Would you like to know more?
We're always happy to share our experience when it comes to getting the tech right with new entrants to the flexspace sector. Get in touch with our team to book in a coffee and a chat.
Subscribe to our newsletter
Connectivity and workspace management services that empower operators and landlords to grow