Space race: The pitfalls of jumping into operating flexible workspace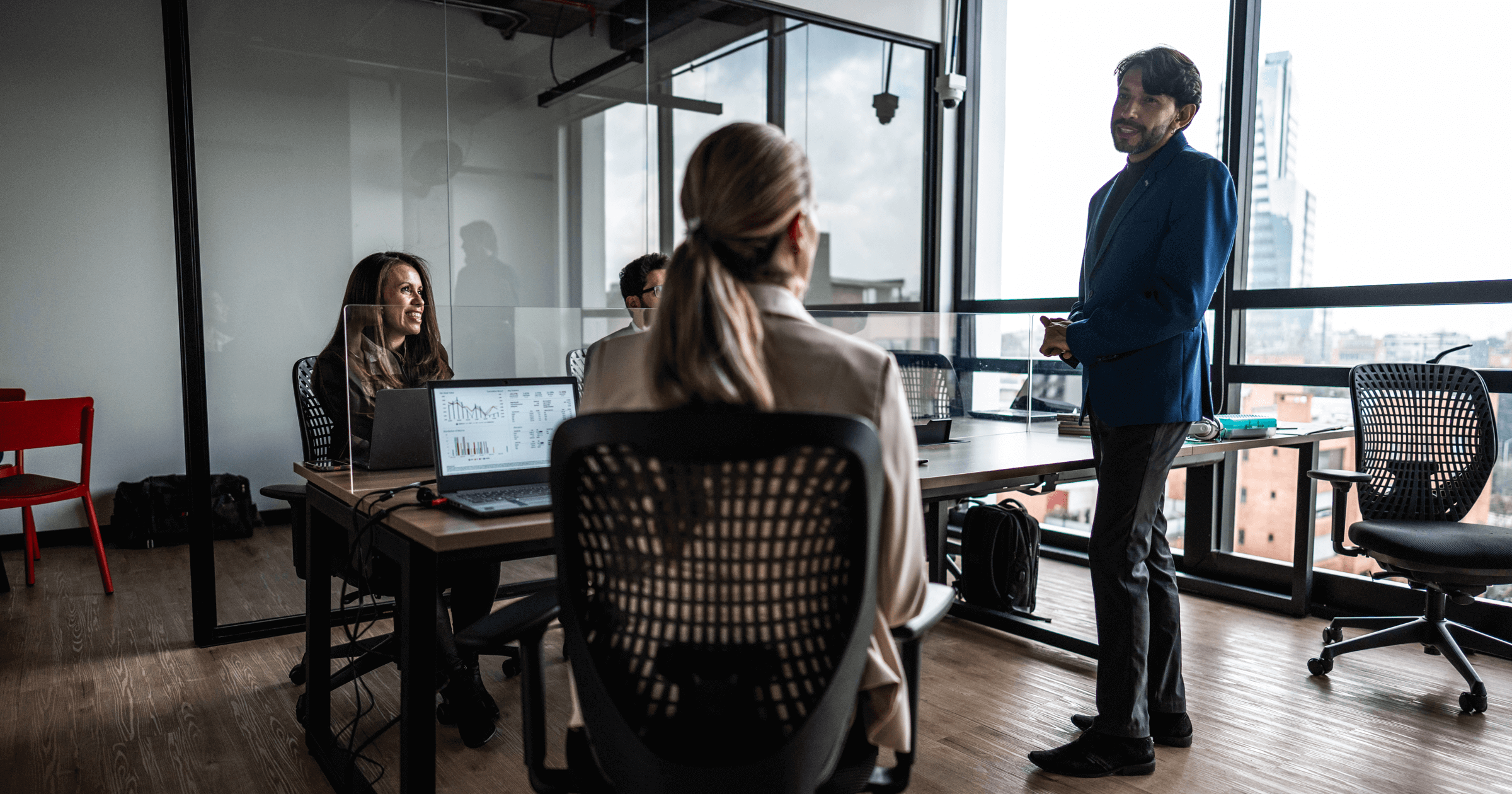 Flexible workspace is a hot topic, and understandably so: it allows landlords to tap into growing demand for shorter leases and generally carries a higher desk rate than traditional leases.
It also allows landlords to spread the risk – losing a single tenant from a multi-let flex space is easier to swallow than losing a tenant on a traditional lease.
So it is tempting to jump onto the bandwagon, particularly for landlords with office voids to fill. But setting up an internal flexible workspace brand isn't a guaranteed winner, opting for an operator that is established in the market is an attractive option as many of the foundations of culture, brand and offer have been curated and tested in the market.
The flexible workspaces have matured; learning from what has been tried and tested over the years is important. Setting up and running a flexible workspace operation is tempting because it means retaining 100% of the profit, but it doesn't necessarily make it the right choice.
Leasing and running flex space requires different skills and expertise than traditional office leasing. Flex space is more service-orientated akin to a hospitality offer like a hotel, restaurant or club, which means putting a team with the right skills and expertise in place.
Getting the recruitment right requires investment and time, as does marketing the space and finding occupiers. The turnaround from conception to delivering a return is not quick; it requires patience and potentially deep pockets.
And then there is the ability to scale. An operator needs a certain volume of desks and buildings to put them in to cover the overheads of the business. For example, after building a management team, if they can't scale the business, having them on salary may not be cost-effective.
Because of the nature of flex space, some services will need to be contracted out. This could be catering, furniture, office plants, AV equipment or technology and connectivity.
Just as it's important to have the right staff working on reception to greet and onboard clients, hiring the right contractors is equally important for a flex space business' reputation. The operator/tenant relationship hangs on the quality of any services provided. If there is a problem, it is the operator of the space to whom the occupier will turn, not the contractor.
Increasingly operators are creating partnerships with contractors based on their experiences, relationships and ability to deliver – those jumping into flex will have to 'kiss a few frogs' to find the right provider. Leading operators go to great lengths to ensure they have the correct and trusted partners with whom to work with.
If flex space is being operated alongside traditional office space by the landlord, there is also the risk that different parts of the business will compete for the same occupiers. It is something that needs to be considered within the overall dynamic of the business.
Larger landlords may have the capital and opportunity to scale up a flex space offer; but a management agreement may be a better option for smaller landlords or businesses with grey space to offload.
While the profit is shared with the operator, an agreement with an established brand gives access to expertise, market knowledge and contacts with trusted contractors. And a reduction in profit is preferable to the cost of having empty space.
The market has shifted, where once leasing to an operator was the preferred option, management agreements are more common. As a result, management agreements are increasingly viewed as a less risky 'covenant' for lenders.
The overall lesson is to by all means make the most of the changes to occupier demands with flex space – but be sure to go into it with open eyes.
Subscribe to our newsletter
Connectivity and workspace management services that empower operators and landlords to grow