Shared Vs. Dedicated internet: 5 things every flexspace operator needs to know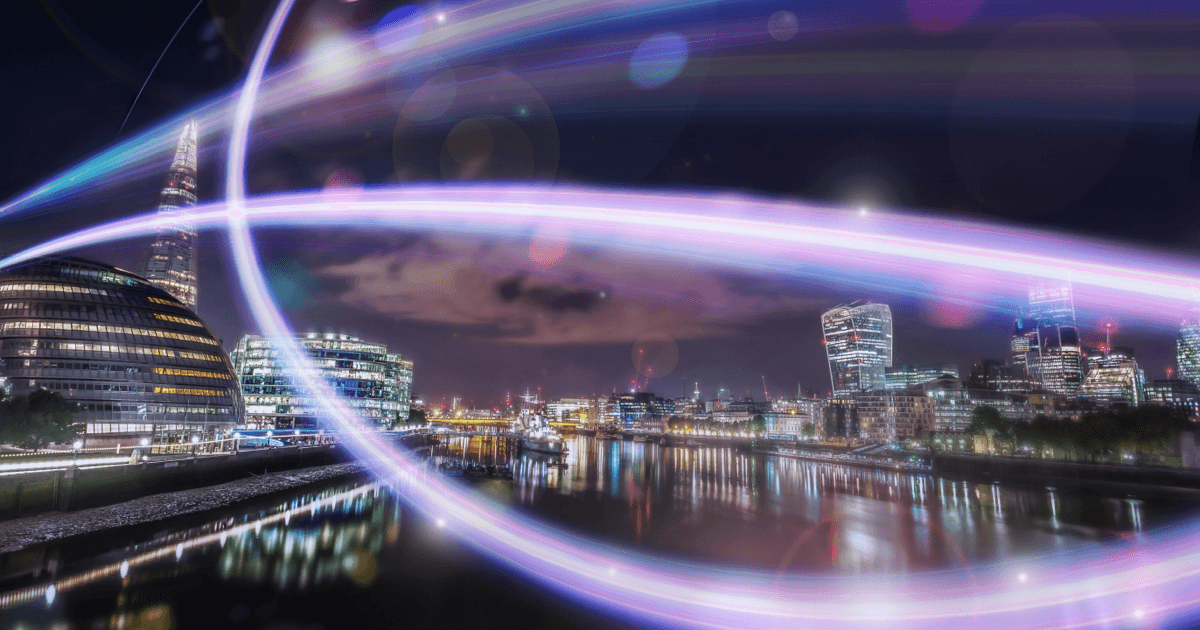 Table of contents
What is the difference between shared Vs dedicated internet? And which is best for your flexspace? Here we explain everything that you need to know about offering shared Vs dedicated internet bandwidth services to your clients in our jargon-free style.
Shared and dedicated internet explained
Shared bandwidth is often offered within a flexspace contract to make it easy for companies to move in without needing to install their own services.  Most flexspace operators offer an entry level service of around 20Mb-50Mb and for many companies this standard service can be adequate. However, shared services can mean that if every company in the building is on such a package and one company is continually downloading large files there will be less bandwidth available for everyone else on the service.
Some clients need the reassurance and guaranteed service speeds of dedicated internet bandwidth, which is usually between 10Mb-100Mb. The performance of these dedicated services is unaffected by other companies' usage and are likely to be symmetrical with upload and download speeds the same speed.
What is a "managed" internet service?
A managed internet connection allows the flexspace operator to slice up their bandwidth however they like and bill clients individually for shared or dedicated services.
Where the flexspace operator provides "managed" shared and dedicated internet services they have put measures in place to ensure each connection is secure, monitored for faults, and if any problems arise there is access to a support service via telephone or online to quickly resolve any technical issues.
Driving revenue from dedicated internet bandwidth
If driving revenue from ancillary services is your priority, then promoting dedicated internet bandwidth is a good idea. For clients, pricing offered by their flexspace operator is usually more attractive than taking a separate line from a carrier, which may incur wayleave fees, lengthy commitment terms and long lead times for installation.
Prices for these services usually vary with the length of contract, with flexible monthly rolling contracts attracting higher monthly prices than longer term fixed contracts. Overall, the pricing trend is downward, so it's important to remain competitive to ensure customer satisfaction. Pricing your service correctly can encourage greater service take up and reduce the likelihood of your clients having to source their own connectivity.
The rise of premium shared internet
Increasingly, premium shared internet offerings are being promoted by operators. They have the benefits of providing an affordable upgrade path for clients and generating some additional revenue from that of shared bandwidth. The potential downside is that the greater internet speed offered by premium shared will mean that clients are less likely to upgrade to a more profitable dedicated contract.
The 10Gb connection is coming
Whilst most operators have a 1Gb connection for their building currently, 10Gb prices are coming down and 'mega' bandwidth will become the reality in larger workspaces as companies become more data hungry. You can stay ahead of your client's needs by understanding their business and data requirements. Knowing when to offer 500Mb or even 1Gb dedicated services will become a real requirement for the future.
If you need more support deciding on your shared or dedicated bandwidth client offerings get in touch with us for a chat.
Subscribe to our newsletter
Connectivity and workspace management services that empower operators and landlords to grow