Managing WiFi in your workspace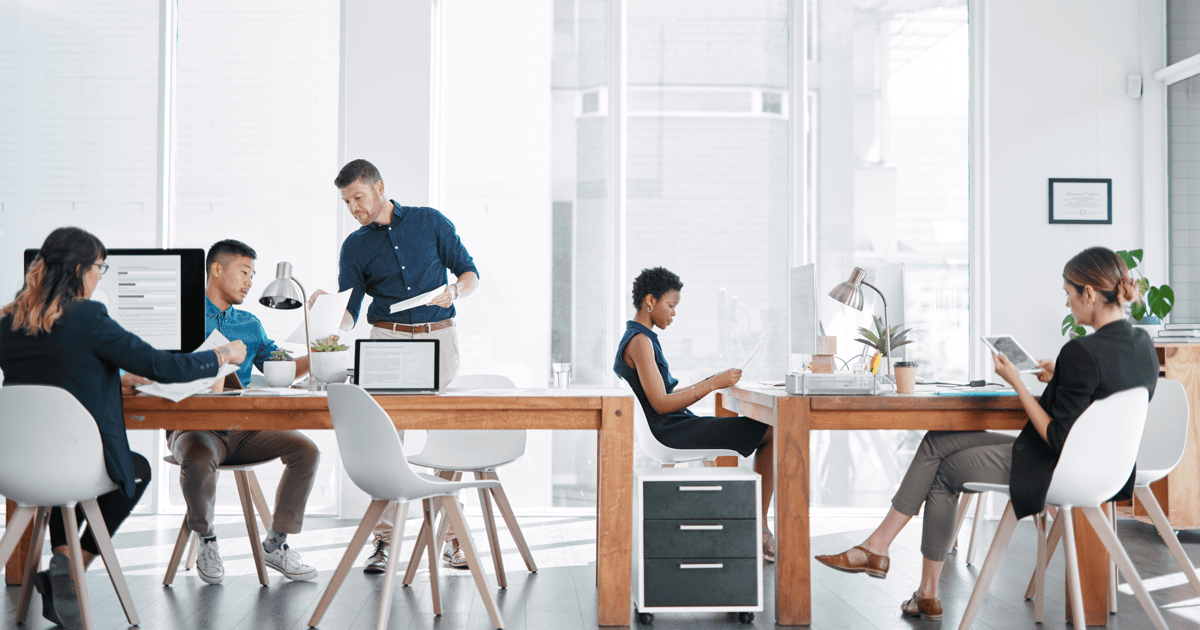 The perception of WiFi has changed over time. Twenty years ago, when wireless technology started to become available in public places and wireless laptops were introduced (followed by tablets and smartphones), consumers were prepared to pay for the service and were accustomed to a sketchy experience, accepting that low speeds and poor wireless reception was the norm for this exciting new technology.
Over time, the model evolved commercially, and the customer was often presented with free and premium options.  The free offering might be time or speed limited, but again carried a built-in expectation of poor service quality.  Any premium product promised to deliver a wholly different experience and customers (particularly business users) were persuaded to part with their money to upgrade.
WiFi as a basic expectation
Fast forward to 2019 and the model has changed again.  Free and high quality WiFi has become more of a basic expectation in urban environments.  There are a few locations where premium offerings are still available, usually either low-priced/captive markets. In either case speeds are expected to be faster and coverage seamless and even then – with the vast improvements in mobile broadband – revenue from WiFi is a diminishing return.
In the hospitality industry, consumers often make overall purchasing choices based on the quality of the WiFi and their experiences are shared on TripAdvisor and even sites dedicated to reviewing the WiFi speed and quality.  Optimising customer experiences is then crucial to encourage repeat business.
Evolution in the flexible workspace industry
"The provision of a functional and secure WiFi service is an indispensable part of a flexible work space, providing connectivity to the wide area network and to the enterprise network alike. Coverage provided in the right spaces with adequate user capacity, whilst utilising appropriate networking standards, security protocols and controlled access policies, can provide a seamless user transition into the building and support for the continuous in-building technology evolution." Spiros Saklias, Head of Research at Wiredscore.
The same evolution has happened in the flexible workspace industry.  Ten years ago, the best an end user could hope for would be wireless coverage in meeting rooms and perhaps breakout spaces.  The norm for clients would be to find a shared wireless code on a piece of paper and a cheap wireless access point in the corner which may or may not need to be restarted for the WiFi to work.
Occupiers of serviced offices would solve this problem by bringing their own devices – wireless routers and access points, and setting them up with a varying degree of technical expertise (we have seen multiple cases of customers inadvertently leaving their networks open for others to "borrow" their wireless network, or even see their shared folders).
Unfortunately, wireless technology is not well designed to accommodate multiple networks in an enclosed space.  As more customers provide their own wireless technology, the list of available networks grows very quickly and the wireless airways become congested.  Wireless networks unfortunately don't play nicely together and interference can degrade the quality and speed.
Savvy customers can improve things by analysing the wireless spectrum and switching to a lesser used channel, but there are a limited number of channels available, so this is at best a temporary solution.
The result of letting customers do their own thing can be a mess of poorly functioning wireless networks, all competing for airwave space, and delivering a poor experience to the customer.
Providing premium WiFi to your flexible workspace
A modern business centre, flexible or coworking space should provide internet to customers with a high capacity leased line and broadband management solution. However this can't be used to solve the problem created by customer wireless.
Fortunately, the solution for the operator has never been easier.  Adding infrastructure WiFi to the broadband management solution is relatively cheap to install. Alongside this, new innovations such as in-room access points can avoid costly retrofitting of cabling.
The right management tools can open the door to a premium customer offering.  Customers can have a consistent and seamless wireless connection around the building (even outside in a courtyard space), and maintain a secure and private connection to their own network – for example able to call up presentations from their server in the meeting room, or send a document to print to their office whilst having lunch in the café.
Giving your guests a warm welcome
Your guest experience can also be tailored to capture vital marketing information about visitors (otherwise known as potential customers!) With a branded splash screen and a captive portal to take GDPR approved customer information, you can market to them later, whilst at the same time fulfilling regulatory obligations about monitoring use of your network.
In the coworking sector, your customers are even more dependant on wireless. You'll want to allow them to move around centres and be recognised on the system without having to go through a log in process every time they arrive.
Whilst it is now easy to retrofit infrastructure WiFi to a mature building, it's even simpler to WiFi-enable an empty site. We would strongly encourage operators to budget for this as part of a new site fit-out.  If customers move into a centre with great WiFi, there'll be no need to bring their own device, meaning less congestion problems for everyone.
Come and have a chat
Here at technologywithin we're experts in providing infrastructure wireless solutions, to new and existing sites, managed perfectly to fit the needs of the shared workspace industry.  WiFi is now a basic customer expectation and with the right solution you can make it much more than this. Our friendly knowledgeable team are always happy to have a chat. Give them a call today.
Subscribe to our newsletter
Connectivity and workspace management services that empower operators and landlords to grow