The technologywithin guide to MIPIM 2020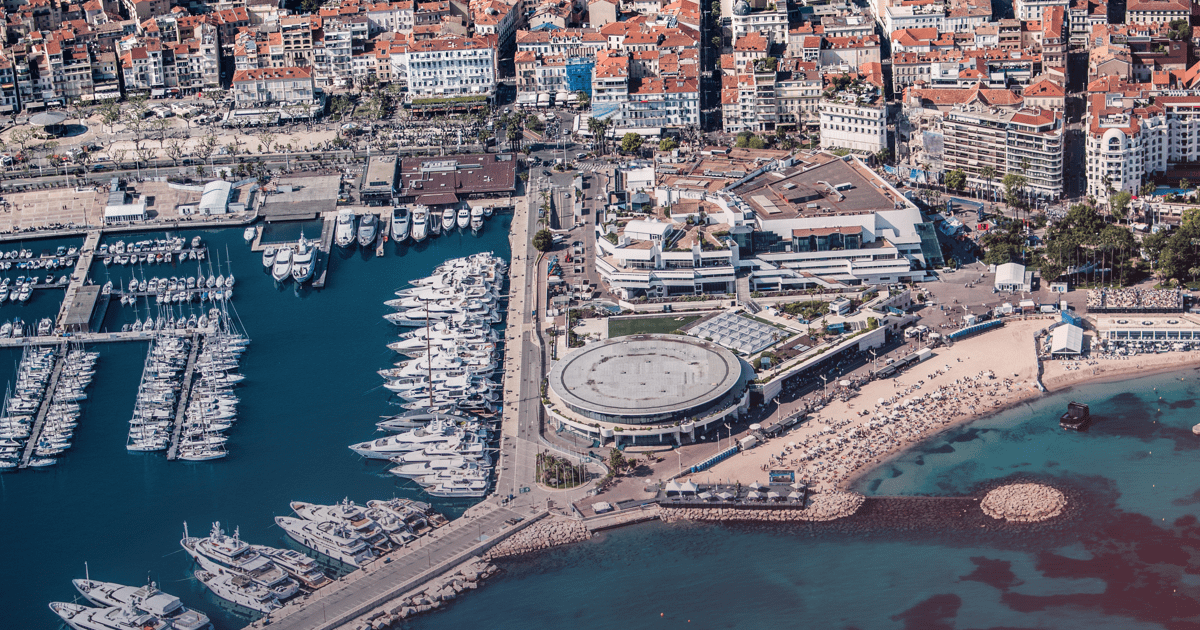 It will soon be MIPIM 2020 and this year will be our second visit to Cannes. Our first (covered in this blog) was a great experience and a real eye opener! There's so much going on, so many people to meet and so many events to attend that it can be a bit overwhelming. We managed to survive and made lots of new contacts.
Ahead of MIPIM 2020 and with the knowledge that we gained from last year, we thought we'd take a sift through some of the myriad of events and gatherings to pick out some of the stuff that caught our eye.
So here's our guide to a selection of the MIPIM events you can get involved in.
Pre-MIPIM
Get a taste before you go
MIPIM Yes Oui Cannes has become somewhat of a pre-MIPIM institution for the UK property sector. It's a great chance to make connections with fellow MIPIM attendees before you arrive for the main event. There are still a few tickets left so don't hang around if you'd like to go.
More details here.
Arriving at MIPIM
Get some mindfulness
Join like minded individuals for some gentle instructed yoga on the beach. A really great way to start the day, relax, meet lots of people, clear your head and have a healthy balance whilst in Cannes. Plus all proceeds from these sessions will go to LandAid.
More details here.
Getting involved with MIPIM
Enjoy the Wizard of Woz
Get stuck in to MIPIM and make sure you don't miss the keynote speech from Apple and technology legend Steve Wozniak. He'll be talking about how technology is no longer an option because technology integrates the entire value chain of the real estate ecosystem. It also serves the human – the social. It will no doubt be an excellent keynote from one of the godfathers of modern tech.
More details here.
London calling
Make sure you visit the London at MIPIM stand to take in the London Dialogues sessions. These dialogues will celebrate and explore what makes London, inviting discussion between the industry's experts who are working to deliver a city which is environmentally, socially and economically sustainable.
We also think visiting these sessions would be great idea because we're sponsoring the 'London is Talented' dialogue and our very own Richard Morris will be taking part.
More details can be found here.
Work in the flexspace sector?
We know there will be lots of our friends from the flexspace sector attending MIPIM so we've decided to hold an informal gathering on Wednesday 11th March at Morrisons Irish Pub. It will be a great chance to come and join us for a drink and a catch up.
More details here.
Leaving MIPIM
Didn't get time to do any shopping?
If you didn't manage to squeeze in some retail therapy while at MIPIM you'll be glad to know that MIPIM badge holders can get a 10% discount at the shops at Nice Côte d'Azur airport. Maybe pick up a few souvenirs to carry home with the mountain of business cards you'll be bringing back.
More details here.
There are of course lots more things to take in during MIPIM 2020. You can find more on the main MIPIM site and also on the London at MIPIM pages. Don't forget if you'd like to book in a meeting with our team to find out how we can IT-enable your portfolio then visit our dedicated MIPIM pages.
Subscribe to our newsletter
Connectivity and workspace management services that empower operators and landlords to grow