Maximise your meeting space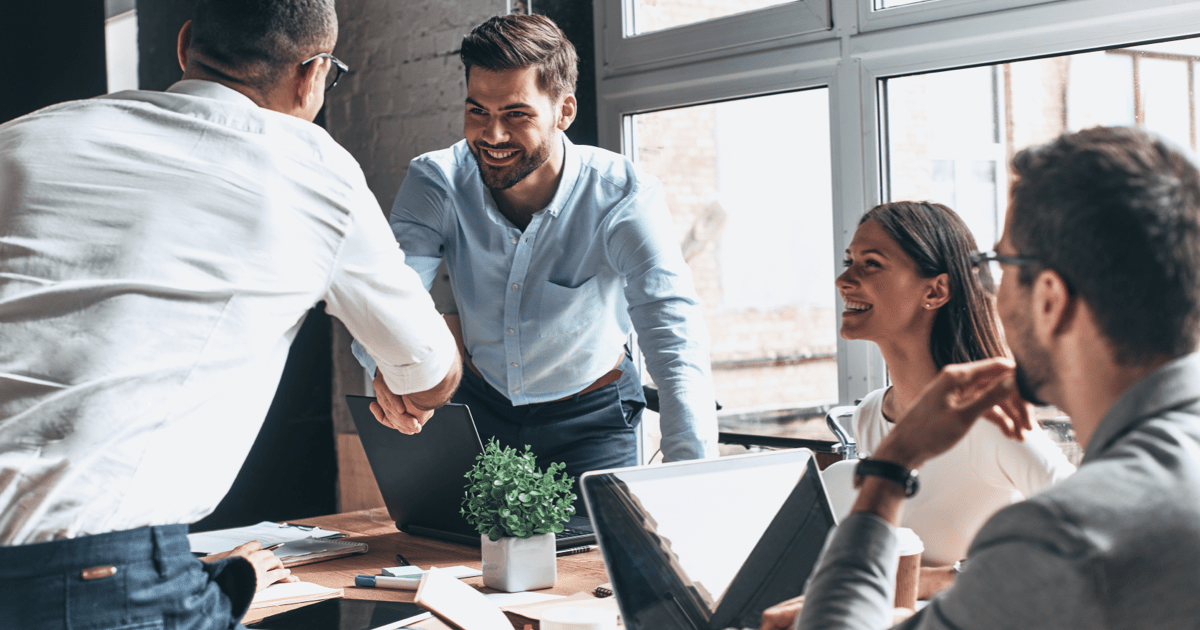 Recent research from the Instant Group shows that UK premium flexible workspace operators are reporting 82% occupancy in recent months. It seems that prospective workspace users are valuing the added amenities and services that the higher end operators can offer.
When it comes to amenities, things like on-site gyms, restaurants and great coffee are always highlighted but one area that's often forgotten about is the importance of great meeting spaces.
The traditional meeting room aesthetic of four white walls, a table and chairs and some basic AV equipment is being updated to fit in with users differing requirements. Now operators need to consider a number of new challenges such as the rise of hybrid meetings, the differing types of meeting space available and the high customer service levels now expected by users.
With this in mind we decided to explore some the key factors to help operators maximise their meeting space.
Offering a range of space
Meeting rooms used to follow one standard template of some furniture, a screen and, if you were lucky some coffee. Now things have changed and operators are realising that offering different types of meeting space can lead to increased bookings and usage. Smaller pods where users can hold video calls without added background noise are increasingly popular. Similarly, the rise in podcasting and video creators has meant that demand for properly soundproofed space has risen. For operators it's no longer enough to just offer a standard meeting room as an afterthought to your flexible space, it needs to be seen as another USP to your offering.
5-star customer experience
The blurring of lines between hospitality and flexible workspace means that expectations are raised when it comes to offering a great customer experience. Users of your meeting space will expect a professional and friendly service from the moment they enter your building. Ensuring your on-site staff are trained well and can react quickly to any request will help users feel more welcome and increase the chance of repeat usage.
Workspace management software
The way that meeting space is booked is changing. Now users will expect to be able to reserve the space they need online, with a few simple clicks. They may want to include refreshments and AV requirements in the booking. This is where great workspace management software can help. Allowing prospective users to easily book the space and the services they need will not only lead to more happy clients but also provide you with quality data on how your space is being used.
Great in-room tech
Tech matters when it comes to meeting space. We've probably all had those conversations in the meeting room – 'How do you switch this on?' 'Where's the cable?' 'How do you download this?'. It inevitably leads to a delay in the meeting start time as flustered users try to get to grips with the tech. It doesn't have to be like this. There are systems available that are easy to use, designed for flexible space, that allow users to seamlessly connect to them without having to ask a member of the on-site team to help (thereby saving time for the busy team).
Easy connectivity
It goes without saying that every flexible workspace should be offering a fast, reliable internet connection. However, when marketing your meeting space to outside users you need to ensure that the sign up and login processes for your space are quick and easy to do. Gone are the days of scribbling down a password on a piece of paper to hand to the guests, now, using sophisticated connectivity management, they can enter your space and be connected quickly and efficiently.
Like to know more?
As always, we're happy to share our knowledge of tech, flexspace and the expectations of its users. You can contact our friendly team here.
Subscribe to our newsletter
Connectivity and workspace management services that empower operators and landlords to grow