Less People, More Room: How Will the New Office Space Look?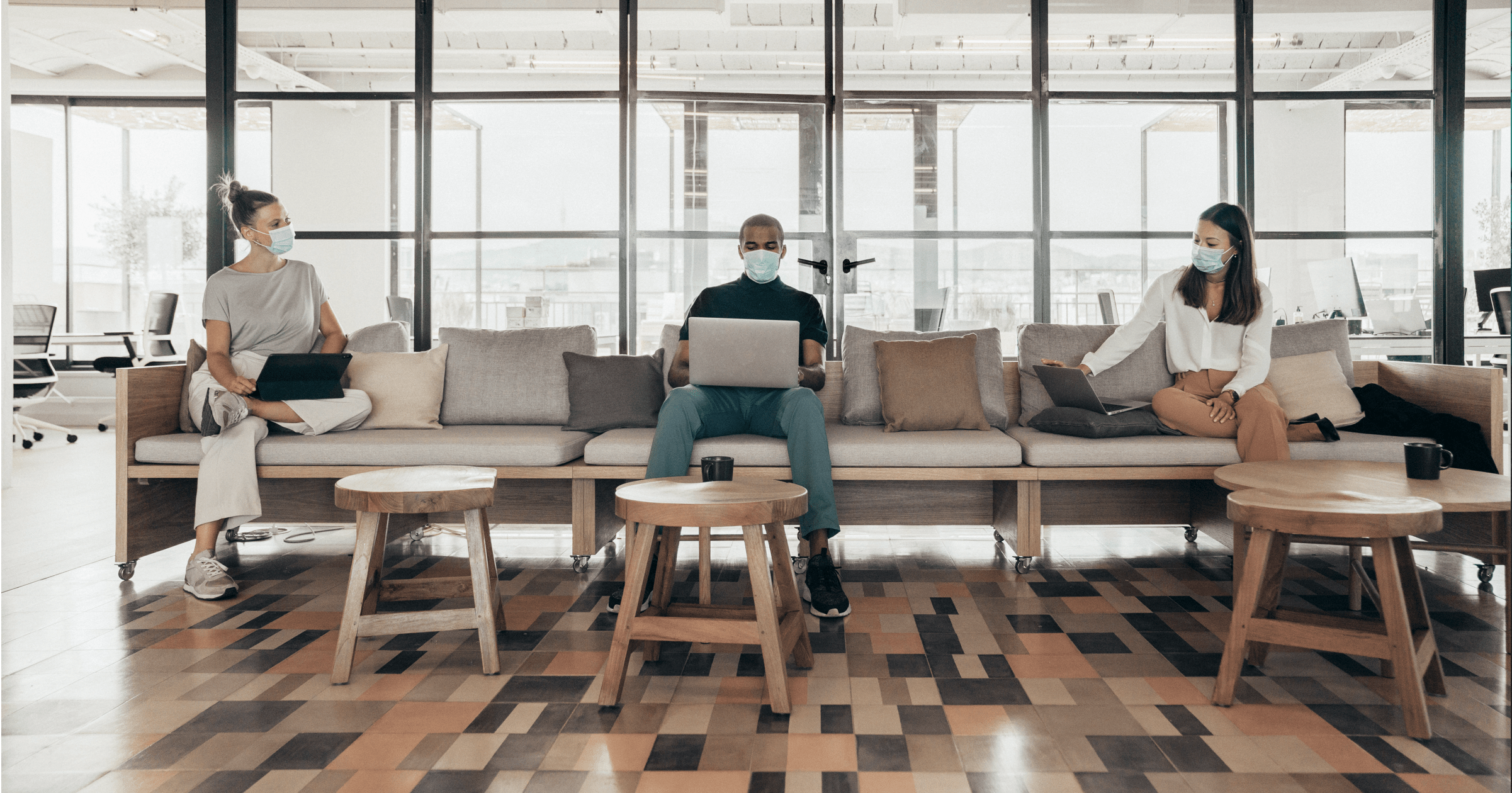 The face of office space is changing – but not beyond recognition.
Although new design measures are being implemented to keep occupiers safe during COVID-19, they aren't necessarily at the expense of aesthetics and functionality.
In order to physically distance effectively, some employers are adopting the distributed office approach. Instead of a centralised hub, they are opting for a collection of smaller offices, often in regional areas, close to where team members live.
Others are using the rotation model, whereby one set of employees comes into the office space while the other works from home. In terms of the office design, let's take a look at what's changed and what's set to change as we head into a new year.
Experiential Graphic Design
According to AllWork.Space, Experiential Graphic Design (EGD) is used to help people feel connected to the space they're in.
Operators are using it to communicate instructions as to how occupiers should move around the building in a safe way to avoid coming into close contact with others. When presented in the right way, this type of signage can instil a sense of calm and reassurance.
Personal storage points
Due to staff rotation and hotdesking, more personal storage solutions, such as lockers, will be required so that employees can store their personal belongings safely away from others.
Modular furniture
Modular furniture allows companies to configure their office exactly how they want it. It's flexible and easy to move. The added benefit for flexible operators is that modular furnishings can be added to or dismantled easily as the business grows or contracts.
Modular desks can be used to facilitate focused work and they can be arranged so that they are facing away from each other for safety purposes.
Screen installations
Screens made of acrylic, glass or plexiglass can help mitigate the spread of germs between coworkers. At the same time, transparent screens can still allow for visibility, making face-to-face communication possible.
Nooks & pods
Free-standing work pods are set to trend in 2021. These movable structures offer privacy, both on a visual and acoustic level, and can be used by individuals or pairs. This example work pod also comes with its own lighting and internet connectivity.
Video-conferencing zones
You'd be hard pressed to find a startup, SME or corporation that doesn't use video-conferencing nowadays. However, as will phone calls, this method of communication can be incredibly distracting for everyone else in the office!
We expect office space operators to dedicate specific areas to videoconferencing moving forwards, perhaps utilising smaller meeting rooms and coworking areas to do so. Dedicated zones will encourage occupiers to make calls in in comfort without disturbing others.
Reimagined breakout space
Although it's very possible that we'll return to a version of life that's close to 'normal' at some point in the not-so-distant future, offices must continue to account for social distancing in their breakout spaces for the time being. Seating will be spaced out or segregated using screens, and antimicrobial/ easy-to-clean fabrics will feature.
Of course, it's not just Covid-19 workspace designers need to account for in their plans. Sustainability and eco-friendly design will also play a huge role. Think more natural light, motion-activated artificial lighting and – you guessed it – plants, and lots of them.
Thoughts?
How do you think the future office will look? Got a vision you need help with? Get in touch with us to see how we can help.
Subscribe to our newsletter
Connectivity and workspace management services that empower operators and landlords to grow