Key trends for flexible workspace in 2022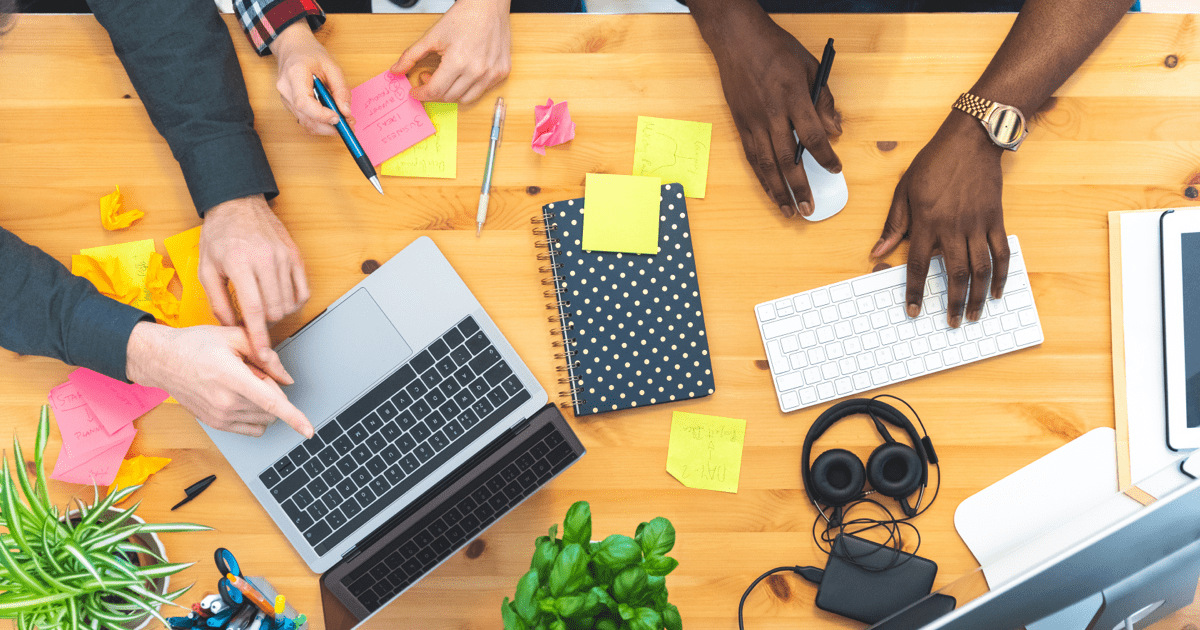 Table of contents
The seismic events of the last couple of years have certainly left their mark on all aspects of the world economy. Flexible workspace, which in comparison to other industries, is regarded as fairly resilient in riding the economic waves, found that it too needed to adapt to the changing working practices and trends following the pandemic.
At technologywithin we have seen these changes first-hand and so at the start of a new year and, with our trademark positivity, we thought we'd take a look into our crystal ball and identify some key trends for flexible workspace in 2022.
Hybrid to continue
One of the biggest changes has been where people chose to work. With a large number now used to working from home, flexible workspace has had to adapt and ensure that it offers a superior alternative to the kitchen table, or spare bedroom. According to research from Adecco 77% of workers surveyed think that a mix of home and office based working is the ideal solution. This trend will be a great opportunity for flexible workspace to offer the collaborative, technology enabled, social space that home working simply cannot match.
Internet of things
In our blog from the FlexSA Conference 2021 we talked about the hot topic of the Internet of things (IoT) in our tech Q&A break out session, and how it could be used to help workspace operators better optimise their space. This trend will undoubtedly continue with large operators already using sensors to analyse room usage and building occupancy to show the efficiency of their offerings. In a recent panel session looking at future property trends from the UK PropTech Association, the role of technology was highlighted as not only creating opportunities for property owners but also influencing these new trends.
ESG to drive new opportunities
ESG might sound like an injection you get as a child, but it's significance for workspace operators will grow during this and subsequent years. Environmental, Social and Governance (ESG) policies are what used to be classed as 'Corporate Social Responsibility' and are now rightly being recognised a crucial part of any business strategy. A recent article from Allwork.Space showed how an increasing number of companies are now moving to workspace that better aligns with their ESG goals. This trend will continue and workspace providers with strong ESG credentials can be perfectly placed to capitalise on these opportunities.
Connectivity ever more important
Ok we admit it, it wouldn't be one of our blogs unless we talked about tech, but the connectivity offered by workspace providers plays a crucial factor in any workspace's desirability. As mentioned earlier, as IoT becomes more prevalent and home workers discover the limitations of home broadband, flexible workspace will become an attractive offering for companies looking for an agile hybrid solution. By making sure that your space offers the very best WiFi coverage, connection speed and, crucially for large corporations, enhanced security, you can make it an easy choice for clients to base themselves in your space.
What are your predictions?
So that's our thoughts on key 2022 trends but what are yours? If you have views on what other key 2022 trends (and beyond) might look like for flexible workspace, get in touch. Similarly, if you'd like to know more about how connectivity can enhance your space, speak to our knowledgeable team.
Subscribe to our newsletter
Connectivity and workspace management services that empower operators and landlords to grow