Five things we learnt at the FlexSA Conference 2021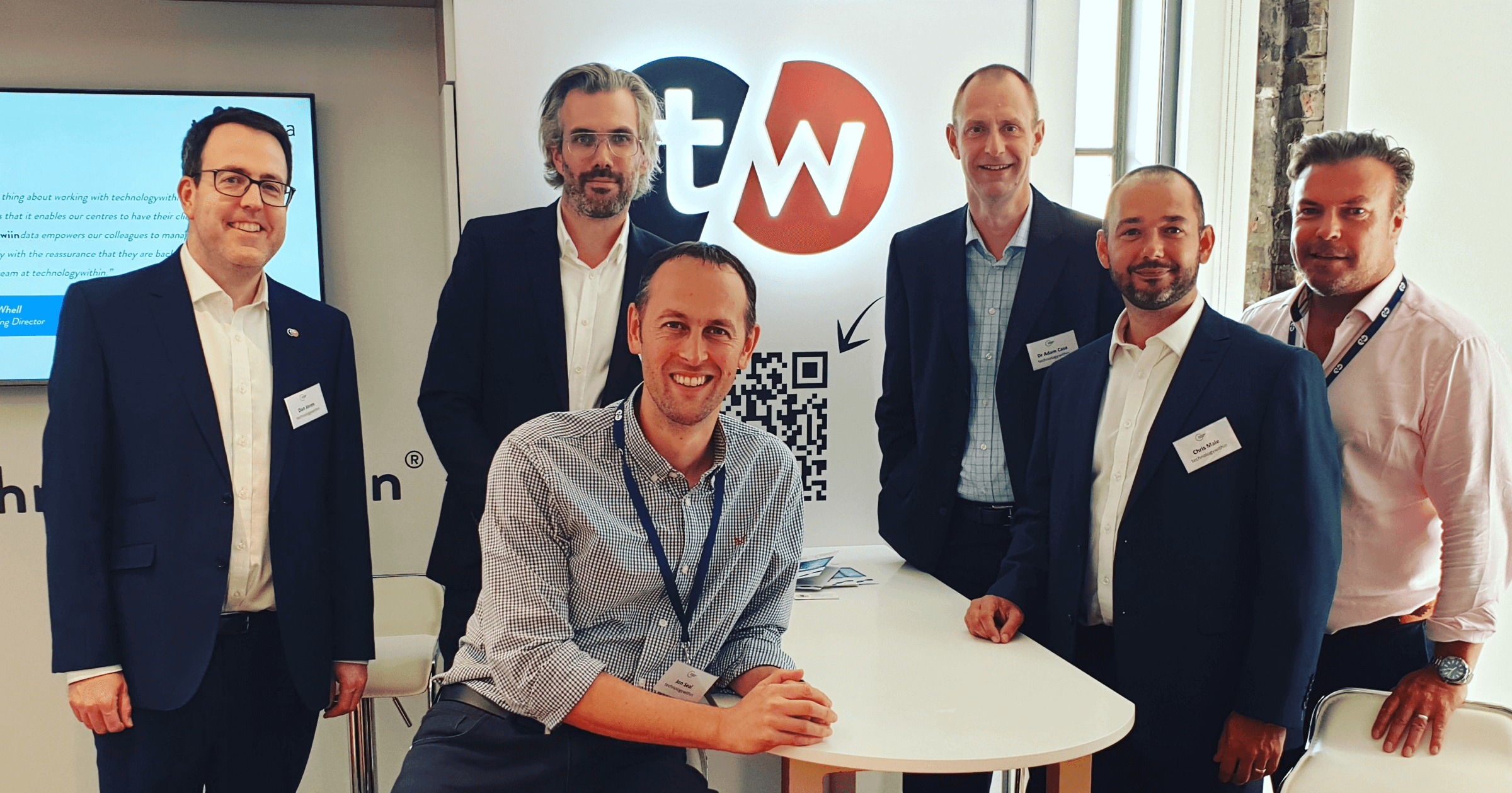 After two years, a global pandemic and numerous lockdowns, we were finally able to attend the Flexible Space Association Conference (FlexSA) and it was great to be back. Held at etc. venues County Hall for the first time, we certainly had some great river views to enjoy. However we couldn't stand around admiring them for too long as we were keen to meet and greet friends and familiar faces along with a number of new contacts.
The FlexSA conference sessions provided a rich seam of thought-provoking content and discussions about the future of the industry and we were delighted to be able to host a breakout session of our own, around flexible workspace technology. Here's a few of our key takeaways from the day.
The internet of things has real benefits for operators
The hot topic in our FlexSA Conference breakout session was the Internet of Things (IoT) and how it can help flexible workspace operators to run their space more efficiently and improve sustainability. The room was particularly interested in the role of sensors and how the information they gather can be used for various purposes including assessing footfall and energy usage and helping to improve the efficiency of cleaning within a workspace. By knowing which areas are being used regularly, the cleaning schedule can be adjusted to focus on them, thereby reducing wasted time cleaning areas that don't need to be cleaned.
Planning your space with connectivity in mind
Another topic of discussion at our FlexSA conference breakout session was the subject of connectivity and ensuring that, if you're building or planning a new workspace, you make your internet connection a priority. Although, when it comes to sourcing that internet connection it can be difficult to know if you are getting a good deal on your leased line. Chris Male, our Key Accounts Director, showcased our leased lines price comparison guide, which details the average costs of leased lines across the UK. It also offers guidance on when you need to start looking to install your connection so that it's ready and waiting for your customers when they move in. If you'd like to find out more about this guide you can get your free copy here.
The other topic when it comes to planning connectivity for your space is WiFi. Easily accessible WiFi is now regarded as an essential and workspace users will expect to connect quickly and easily. Therefore operators must ensure that they have good coverage across their space. By commissioning a WiFi survey, operators can not only make sure they have consistent coverage but also that they have the exact number of access points to deliver the coverage. By carrying out this exercise as part of the building planning it can help to deliver efficiencies in the future when the space is up and running.
Retail to flexible space
Our recent eBook, "Flexing Your Assets: Converting Retail to Flexible Workspace", explored this subject and it was great to see a panel discussion on the topic at the conference. Hosted by Freya Cross, Head of Business & Corporate at The Deep Business Centre, the panel was completed by  Zoe Ellis-Moore from Spaces to Places, Will Kinnear from Hewn and William Stokes from Co-Space. The panel covered a lot of ground from how the pandemic has led landlords to rethink their retail portfolio, through to the practicalities of converting the space type from retail to flex. It was encouraging to also hear that a number of local councils are beginning to understand that flexspace is a great addition to town and city centres and can help to encourage people back to the high street and shopping areas and act as a driver of growth.
Flexible workspace can learn from the hospitality sector
Alexandra Brunner, COO of Clockwise, brought her experience and knowledge of the hospitality session to an insightful session about what the flexible workspace market can learn from the hotel sector. She drew parallels between the two sectors, of how there are a range of offerings from bespoke boutique providers with very high levels of service and facilities to the other end of the scale where there's a more basic, standardised offering for the more cost conscious. She noted that both sectors have now moved more towards the middle market, giving their users a tailored and flexible offering, that's reasonably priced and carefully designed but not over engineered with a few extras that make a difference. She emphasized the importance of flexspace operators finding their 'ideal customer' and then tailoring their offering to them. By using this approach they can ensure that they offer the best levels of service and meet the particular set of needs of their users.
Flexible workspace remains a driver of growth
It was clear to see from a range of presentations throughout the day that flexible workspace is an essential part of business Britain. From providing the first permanent workspace for SME's and start ups through to delivering fully managed buildings and space for international corporates, flexible workspace has come through the pandemic stronger and ready to help drive further growth.
All the team at technologywithin would like to thank FlexSA for organising a fantastic day. Thanks also to everyone we met during the day, it was great to see you all in person.
Subscribe to our newsletter
Connectivity and workspace management services that empower operators and landlords to grow