Innovation is key in the COVID-19 era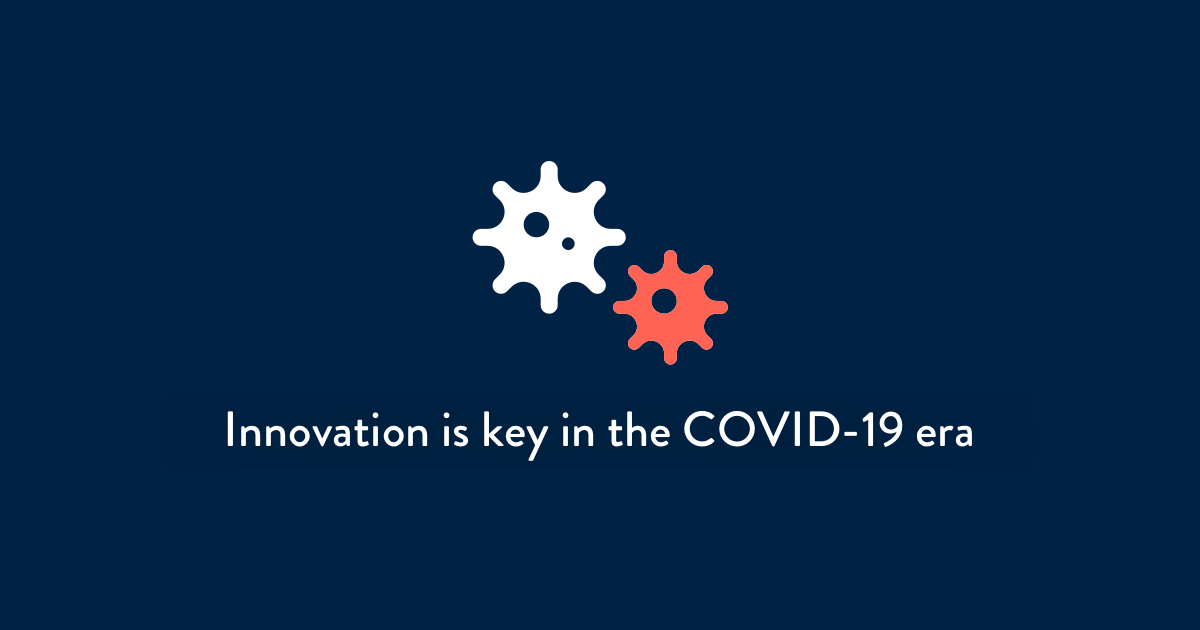 It's easy to just stop everything right now – selling, developing, planning ahead and investing in our companies. Conferences, client events and sales meetings have been cancelled; the kids are home from school and need attention and we all have a depleted workforce.  The temptation is to shut the door against the world, try to work out the GCSE maths syllabus and cut the budget to the bone.
Of course, for some companies and sectors it's either necessary or just smart to close up shop and wait this out. For others though it's a time to innovate.
As Technical Director of a mid-sized UK B2B tech company I can only give my take on the short- and long-term strategies for our business, but I think it translates.
Short term strategy – Doing the right thing
Our approach in the first instance is to help our customers stay in business.   If we want to keep them in the long term, it's the only thing to do.  Some tech companies are rushing in to try to profit from the COVID-19 situation.  Our MD reports many opportunist approaches on LinkedIn from tech suppliers. And I have witnessed this first-hand from a company offering remote working software who wanted to charge me thousands of pounds over the odds for extra licenses. This may seem an immediate return but is surely a very short-sighted approach, likely to repel clients over time.
The first step for us was to think about what our customers need right now – they are flexible space operators and we provide voice and data solutions to their serviced office clients – and the priority was to be able to give customers remote access to their phones. Our development team turned around a smartphone app solution in under a week and we're offering it for free, until further notice.
This will help our clients provide solutions to their customers and hopefully retain business by ensuring that their customers continue to value them, even though they might be working remotely.  Using innovation and doing the right thing for our customers at no profit now will protect our business in the long term.
Long term strategy -Innovation
After the period of readjustment over the next couple of weeks it must be a time to get some perspective on our businesses – to stand back and be honest about the strengths and weaknesses and whether the current 12-month plan holds up when the market restarts.  It's not a time to be afraid to make changes.
In my job the development roadmap will come under the spotlight and when things calm down, I'm also hoping to engage with my customers to have a meaningful conversation about the services that will be most valuable to them.
But, in the meantime I'm proactively rebalancing resources from the front line into developing the services that we feel really confident that our clients will need and improving the enabling systems like our CRM. These projects will set us up for a strong start when the time comes and give my team a sense of achievement.
So best of luck, keep safe, and see you on the other side …
Dr Adam Case, Technical Director, technologywithin
Subscribe to our newsletter
Connectivity and workspace management services that empower operators and landlords to grow