How smart buildings are changing commercial real estate for councils, tenants and communities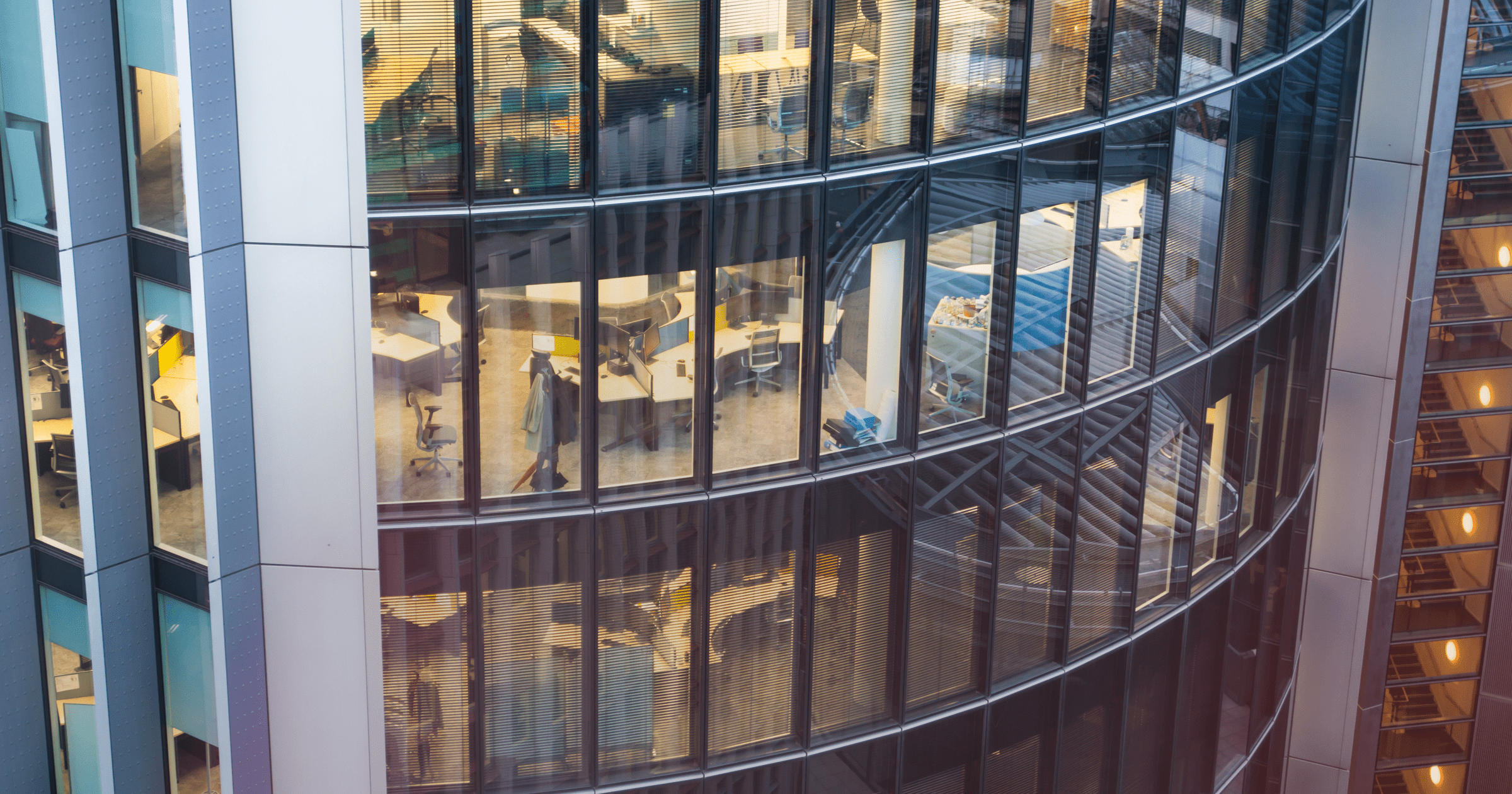 Advances in technology have changed so many areas of society and the economy. Commercial real estate (CRE) is no exception, where technological breakthroughs have not only led to new modern methods of construction, but have also fundamentally changed people's expectations of what a building can deliver.
Tenants no longer perceive a building as purely bricks and mortar. Instead, many building occupiers are searching for strong connectivity and added amenities – such as tech-enabled solutions to support productivity and employee wellbeing.
Indeed, buildings themselves are getting smarter, creating significant opportunities for CRE investors and property owners – which, in the last decade, has increasingly included local authorities.
And while the coronavirus pandemic has increased levels of remote working, organisations are as a result becoming much more aware of the importance of connectivity, as well as how the space that people work in affects their health and productivity.
It is in this context that so-called "smart buildings" may well become more important – and prove a better investment – than ever before.
Local authorities investing in CRE 
A report this year from the National Audit Office (NAO) found that local authorities have faced a real-term reduction of 28.7% in their spending power, as less funding from Central Government, increased demand on services, and caps on the amount that can be raised through council tax all started to bite.
One strategy that some local authorities have taken in response to this has been to generate new income through the acquisition of commercial property, not least by taking advantage of relatively low interest rates from the Public Works Loan Board. Indeed, over the last three years, local authorities collectively spent £6.6bn on commercial properties and in Leicester the council is the largest commercial property owner in the city.
And lest anyone be in any doubt as to the intentions of local authorities, a review by the NAO of 45 local  councils' capital strategy found that all but three citied yield as their mean reason for commercial property purchases.[3]
So while the acquisition of such assets can of course also support wider regeneration activities, the motivation to generate revenue seems a clear impetus for councils to invest in CRE. And this is where smart buildings come in.
Smarter buildings, smarter yields
As alluded to earlier, with the COVID-19 pandemic increasing levels of home working, people are becoming more aware than ever before of the importance of internet access and connectivity in both their professional and personal lives. And with people's homes becoming new, temporary work environments, the value that technology adds is clearer than ever.
Connectivity in particular is key to maximising revenue from a CRE asset. A direct attraction to tenants, it is important to mitigating against void space and any resultant lapses in profit. Indeed, property consultants Cluttons have reported that 78% of landlords have been able to achieve rent increases due to improved connectivity and that 72% have been able to reduce voids in occupancy rates.
Tenants  are also turning to certification agencies such as WiredScore for clarity and assurance about the connectivity and capabilities of a building. And the value of connectivity is clear, with buildings in London certified by WiredScore being able to change a 5% 'digital premium' on their space.
However, creating a truly smart building is about more than just connectivity. New Internet of Things (IoT) and sensor technologies, for example, are able to track areas such as energy usage, occupancy rates, temperature, movement levels and ventilation within a building. Enhancing a property asset through these improvements can, crucially, prove a vital step towards future proofing its profitability, given the expectation that 72% of digitally unconnected spaces could become obsolete in the not so distant future.
Adding value
Smart buildings can also add a wealth of additional benefits to tenants that improve satisfaction, raise retention rates, and, ultimately, increase the profitability of an asset. For example, super-fast broadband can benefit businesses by providing greater connectivity and enhancing communication channels between employees and external parties.
And these capabilities aren't just nice to haves – they can make a significant difference to a business' bottom line, with 81% reporting that a well-connected office means a better performing business. Moreover, a recent survey of 1000 SMEs found that the average worker could waste up to 72 minutes daily because of tech issues and unreliable internet. And with the spread of Covid-19 moving unprecedented levels of a businesses' internal and external communication online, the importance of strong and fast connectivity is becoming clearer than ever to prospective tenants.
Smart buildings can also have significant advantages for peoples' wellbeing, with over two thirds of senior decision-makers in the UK believing that poor connectivity is detrimental to their work-life balance and mental health.
Furthermore, smart buildings can provide greater control over a building's environmental factors, which are instrumental to people's mental and physical health. Through tech solutions such as sophisticated lighting systems, temperature sensors and climate control apps, building owners can improve the quality and comfort of their building and therefore the wellbeing, morale and productivity of its users.
CRE leading the way for regeneration
But whilst there is a clear revenue rationale for local authorities purchasing commercial property, that's not to say that such investments and assets can't help with regeneration efforts.
In fact, investing in smart buildings in particular can enable local authorities to lead the way on local regeneration – for example by attracting flexible workspace operators who can provide a tailored space and amenities to support the next generation of local business growth.
Councils are also well-positioned to identify opportunities for smart building use in CRE, as many town halls have a unique understanding of the needs of their business communities.
So in conclusion, there is no doubt that technology will continue to evolve, ushering in smarter and smarter buildings over time. What is crucial now is that councils reflect on how they can best capitalise on their commercial property investments.
Smart buildings can maximise yields to better support expenditure, as well as add to the wellbeing and productivity of their tenants.
All of which would appear to make them a smart investment.
This article first featured in PBC Today.
Subscribe to our newsletter
Connectivity and workspace management services that empower operators and landlords to grow