How Landlords can futureproof their buildings and improve their marketability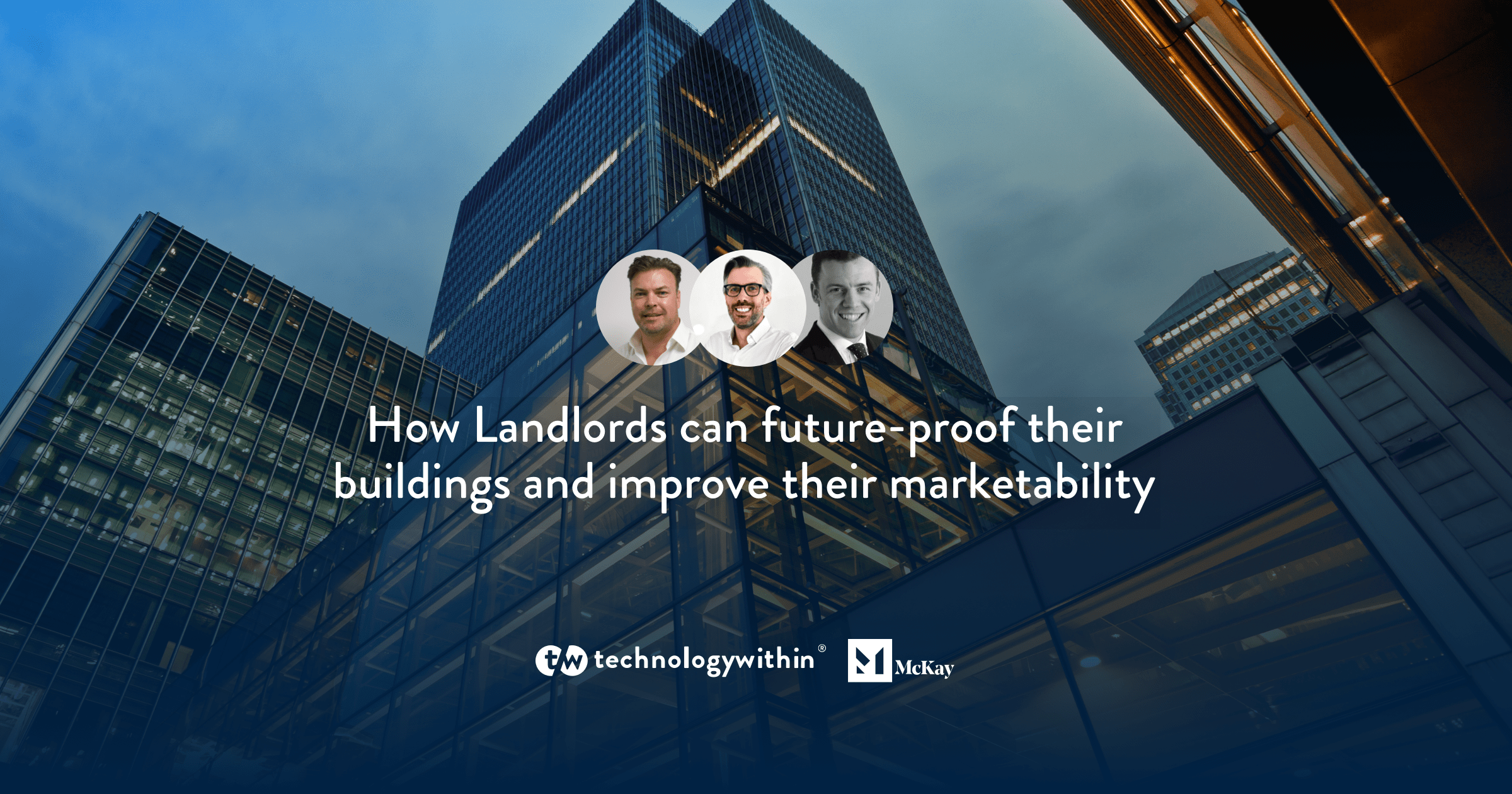 Table of contents
Introduction
We recently hosted a webinar to examine how landlords can futureproof their buildings and improve their marketability.  This followed up our very well received Greyspace webinar in March, which started a conversation about how excess corporate portfolio can be successfully repurposed as flexible workspace.  Richard Morris, our Sales & Marketing Director, was joined by our new Business Development Director for CRE, Edward Crabtree, and Richard Morgan, Asset Manager from our clients McKay Securities, who are leading the market in Landlord connectivity.
The change in attitude to Landlord-owned connectivity
Ed shared his assessment of the changes in the office space market that have led to Landlord-owned connectivity rising in importance. The traditional approach of allowing tenants to manage their own fibre connections has begun to cause problems for owners. As data requirements have increased, the amount of fibre connections being run into buildings has caused collateral damage and provided additional administrative work to manage wayleave permissions. On top of this, tenant expectations have changed.
Providing connectivity transformed the McKay proposition
Richard Morgan explained that historically at 1 Crown Square, McKay's 50,000 sq.ft. building in Woking (currently home to 27 tenants), that a variety of connectivity solutions were used, from dial up to mobile dongles. The common factor was low satisfaction with the slow and often unreliable connections.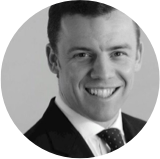 "As owner/managers of our buildings, bringing in technologywithin has allowed us to improve our offer and have one point of contact for connectivity. Many of our clients are SMEs, who don't have the expertise in house, so to be able to offer them expert tech advice is important. The relationship offers us value, expertise and partnership and creates reassurance for the occupier."
Richard believes that the service has helped the marketing of McKay's buildings, "Being able to tell occupiers on a tour that there is connectivity already in the building that can be switched on promptly is music to their ears, as many have had bad experiences before dealing with wayleaves and delays installing comms."
He continued to explain that when smaller occupiers are searching for offices, they are doing so alongside their day job and often find it time consuming and stressful, so in addition to the core offering of a well-positioned and well-managed building, ready to go connectivity helps make business space decisions easier.
When asked what advice he would offer to other landlords, Richard said that the connectivity service had been well received, stimulated new lettings and increased the speed of lettings. Many tenants had told of bad experiences trying to install telecoms in new leased offices, so why not avoid that?
Fibre is available as part of the McKay way (#mckayway) – McKay's customer service promise to occupiers. More details can be found at https://mckaysecurities.plc.uk/portfolio/the-mckay-way/
Not providing connectivity generally results in multiple fibre connections to the building, creating damage and chaos in risers. Further, delays with wayleaves can make tenant comms installs take months.
How twiindata landlord helps improve marketability of your building
Richard Morris shared the benefits of partnering with technologywithin to provide fibre to the building.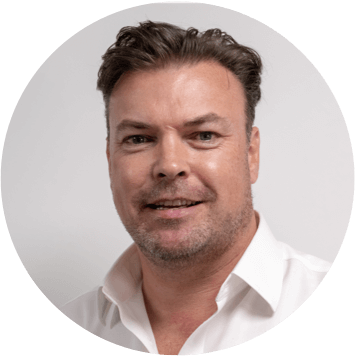 "We manage the installation of the main and backup fibre connections to the building, saving landlords time. The back-up line provides resilience and improved reliability for the connection. The twiindata solution also provides constant monitoring, security and management of connectivity performance remotely by our team, taking away the responsibility from the building team."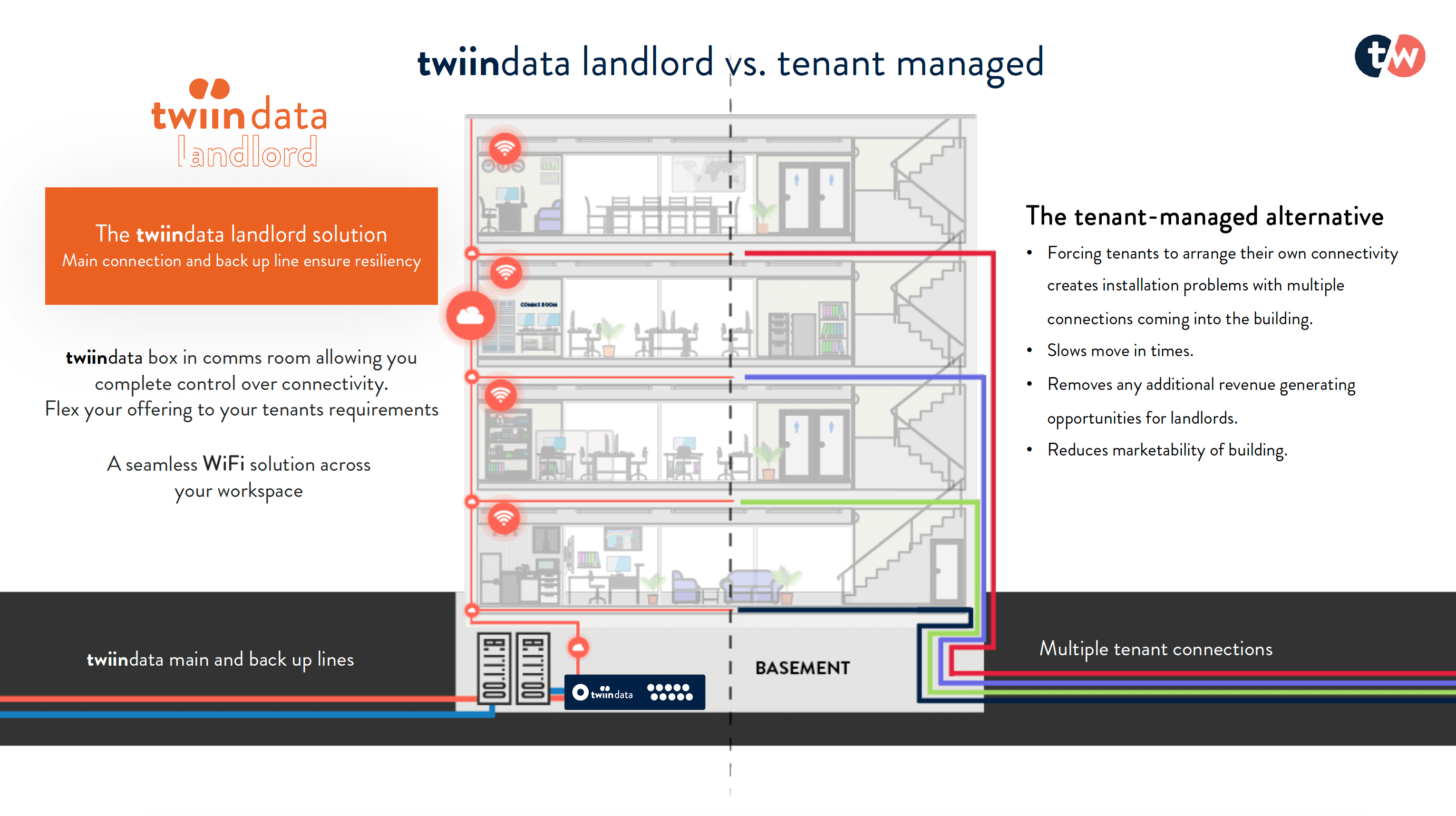 The benefits are that tenants have a single point of contact and trusted adviser to set up their connectivity, meaning that they can move in quicker as they will not be delayed by wayleave and fibre delivery times, plus they will save money by not paying these upfront costs and will benefit from the economies of scale of shared fibre costs across the building occupiers.  Above all, they have a secured, dedicated and reliable connection.   If they wanted to move offices or increase their bandwidth at any point, twiindata also allows for that to be managed easily either through our simple user interface, or by our team, as you prefer.
For the landlord, they avoid the damage and management time associated with multiple fibre connectivity, plus, as occupiers can move in quickly they will start to receive rent sooner. technologywithin can also manage the billing direct with clients, saving the landlord time and even receive rebates against the initial fibre costs, depending on the commercial model they choose.
Next steps to improving the marketability of your building
Every building is different, so we need a few details to put together a solution and price for managed connectivity for your building. We have varied commercial options depending on your building, occupiers and goals.
If you would like to discuss how twiindatalandlord can improve the marketability of your building please call us on 0207 953 8000 or email hello@technologywithin.com to arrange a virtual or face to face demo.
Subscribe to our newsletter
Connectivity and workspace management services that empower operators and landlords to grow