How flexible workspace can be more inclusive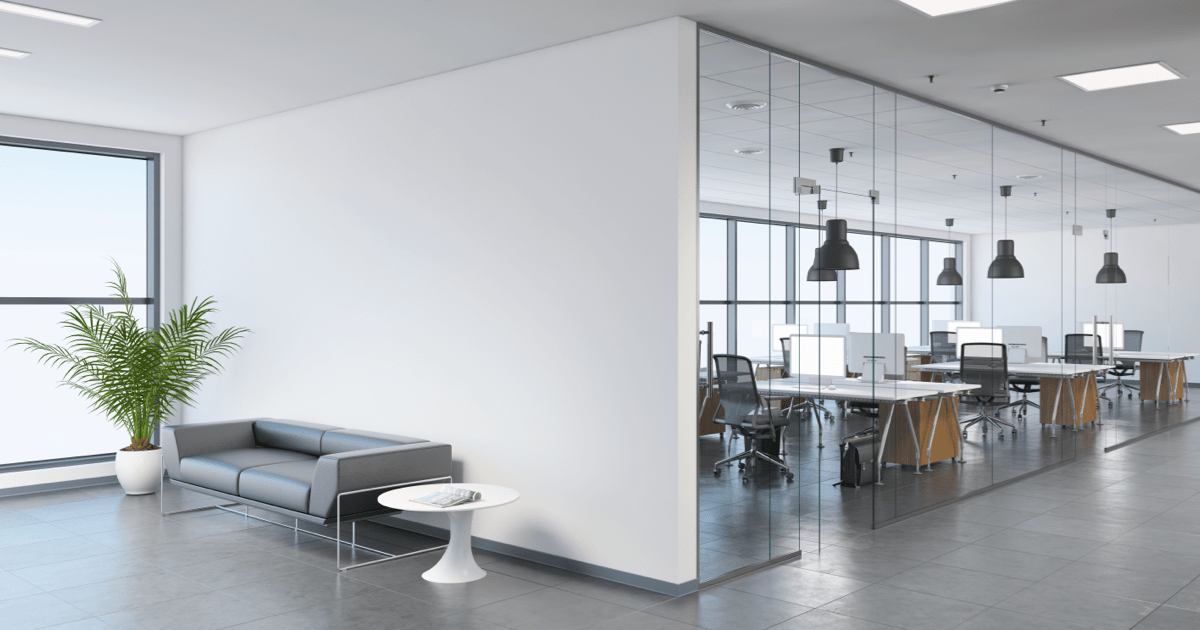 With businesses post-pandemic placing more importance than ever on offering flexible and hybrid working opportunities for their employees, the use of new innovative technology is at the forefront of the growing flexispace industry. Whether it's embracing ergonomic design or creating fun and inspired environments for employees to enjoy and work within; more and more outdated traditions of 'the office' are being challenged and adapted thanks to the use of technology.
But what is being done to make flexible workplaces more inclusive and accessible to those with disabilities – hidden or visible – and why is it important?
The Stats
Firstly, it's worth acknowledging just how many working people in the UK have an impairment or disability which may affect their work life. 14 million people in the UK currently have a disability and despite one in five people of working age being disabled, the employment rate is only 52.3 per cent. Employment rates for disabled people, across all ages, are also significantly lower than those of non-disabled people. Disabled people of every ethnicity are less likely to be in employment compared to their non-disabled counterparts, with disabled workers also less likely to be in higher-skilled occupations.
There's no question that inaccessibility in the workplace may well be a significant determining factor of these statistics, as well as unfair discrimination and prejudice.
Why inclusion matters
Considering inclusive design and facilities from the outset is always going to be beneficial, not only just for your employees but for your business too. If your flexible workspace is inclusive and your clients feel valued, this in turn builds brand loyalty – and loyalty means repeat bookings. Inclusive design is all about looking at things differently. Just because your way of doing something works, such as the way you open a door, doesn't mean that it works for everyone. Working in a building where the first barrier for a person with a disability is before they can even enter the office, is immediately excluding differently abled people from working for your company.
It's important to remember that not all impairments and disabilities are visible – something that's often overlooked. This means that inclusivity goes beyond the literal layout of the building, but it also needs to include the technology that supports your facilities – the way your client's business and team can operate within those four walls.
From a tech perspective, ensuring that your facility is accessible to everyone needn't be difficult. One easy thing you can do is make sure your video and audio-conferencing technology can cater for all abilities. By having adequate speakers and monitors that allow participants to both see and hear what is being said during a meeting may seem like common sense but in many flexible workspaces this isn't the case. Technology such as out twiinmeet is made for just such situations.
How workplaces can be more inclusive
So, how can workplaces be more inclusive?
Reconsider your recruitment process – at every level, in every department, hire people with disabilities and impairments-have people on your team with lived experience of disability.
Be prepared to be flexible where necessary e.g., some people may find it difficult to work in an office five days a week due to certain health conditions, medication needs or extra travel costs – make sure there are always different options available.
Provide your staff with informative courses to raise awareness and encourage more consideration of those with disabilities in the workplaces, particularly those with hidden or less 'obvious' impairments.
Rethink your business structure and ways of working to allow even more room for flexibility.
Ensure that technology is factored into your workspace- provide audio and visual equipment that allows people to engage and interact no matter their ability.
Have a variety of seating and table options, think – can a wheelchair access this, can comfort be found in an upright seat, can you adjust it to better suit different requirements.
Ask your team if there is anything you could do to make the space more suitable for them. Canvassing this feedback means you can address these issues head on.
With state of the art audio and visual technology on offer with twiinmeet's software, technologywithin stands with inclusivity in the workplace and providing accessible working options in flexible workspaces in the UK.
Subscribe to our newsletter
Connectivity and workspace management services that empower operators and landlords to grow