Customer success stories – Pure Offices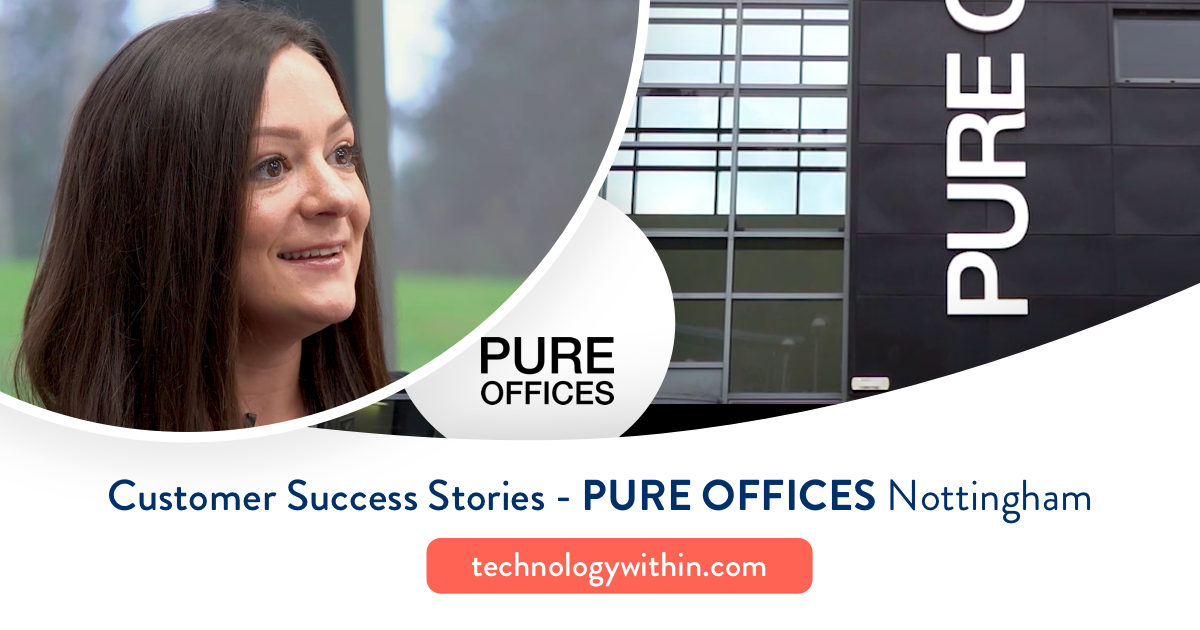 People are at the heart of everything we do at technologywithin. That's why we're always keen to showcase some of the awesome clients that we work with. We could just write a plain old case study and create a nice pdf for people to download but we want to really highlight people's stories and show the difference we try to make to all our clients.
So instead we take a film crew to our clients and sit down with them for a chat to really find out in detail how the services we provide help them to deliver excellent service to their clients.
We recently visited our friends at Pure Offices in Nottingham to hear what they thought of our partnership and the benefits it brings them and their clients.
About Pure Offices
Pure Offices was founded in 2007 to offer a personalised and flexible office solution to businesses around the country. By carefully designing the locations to maximise light and natural ventilation, the team at Pure Offices have created modern offices built to meet the demands of the modern business workplace. They now have over 20 centres across the UK with more planned for the future.
Take a look at the video to find out more.
Like to find out more?
We always happy to talk about how we can IT-enable your workspace. Give us a call or drop us an email to chat to our friendly team.
Subscribe to our newsletter
Connectivity and workspace management services that empower operators and landlords to grow