Current trends in the flexible workspace market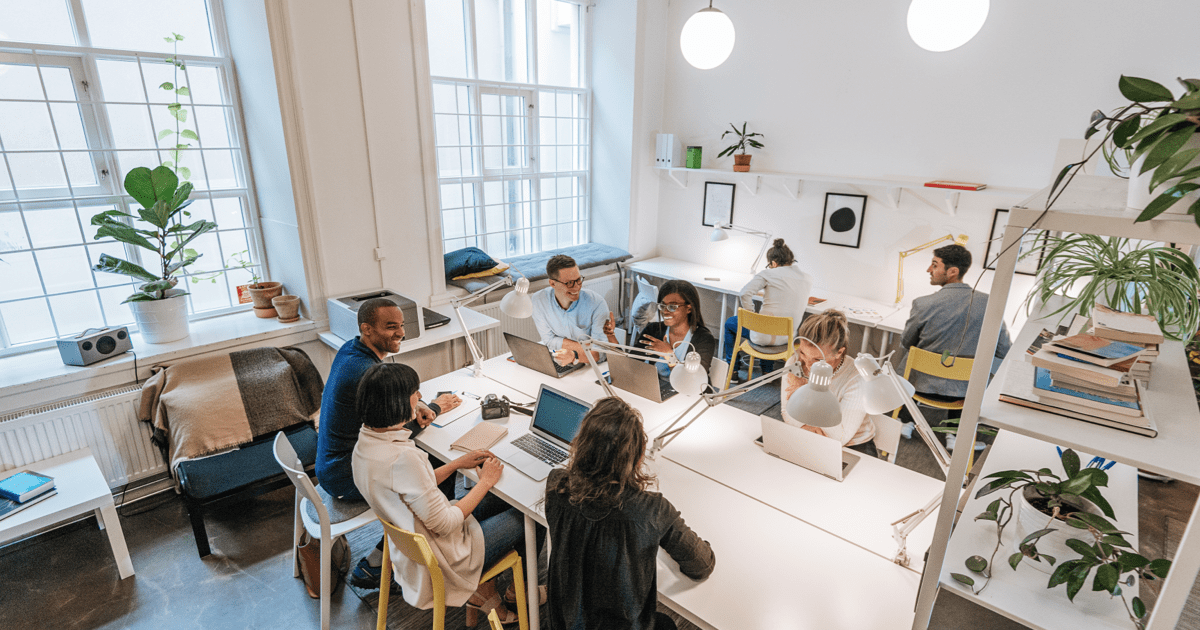 As 2021 drew to a close, flexible workspace continued to be recognised as a key component to any Commercial Real Estate operator's portfolio moving forward. As we proceed in a post pandemic world, with normality now gradually creeping back into both every day and business life, it seems like the right time to take stock and look at what's happening in the flexible workspace market and some of the current key trends.
Growth in the regions
While a lot of the post-pandemic focus has been on the recovery of London and other larger cities, some of the fastest growth has come from the regional office market. In their UK Flex Office Perspectives report, Savills reported that regional office markets have observed a swifter recovery, with 10% of demand attributed to flexible offices. Indeed, from our standpoint as a technology supplier to the sector, we have seen our regional customers bounce back more rapidly following the easing of restrictions and the return to normal working conditions.
The evolution of flex management agreements
The development in management agreements has meant that landlords now have more options when it comes to transforming parts of their portfolio into flexible workspace. These agreements can be a win-win for both landlord and flex operators. They work by the flex operator and the landlord agreeing to split operating costs up to a performance target. Once that target has been achieved the flex operator is rewarded with more favourable splits. In JLL's The Future of Flex report they highlight the opportunities the agreements bring by noting "As the flex industry continues to evolve, and landlords and operators take a more integrated partnership approach, the opportunities of integrating flex space into multi-tenant assets outweigh the concerns."
The drive for quality
As companies look to try and entice their employees back to the office, they are increasingly looking at what the space can provide in order to support this. The desire to offer the best working environment possible is leading to a drive for higher quality space. Things like wellness rooms, access to good amenities and high-quality IT infrastructure are all becoming more desirable as businesses look for that extra edge when it comes to their workspace.
ESG targets increasingly important
The COP26 summit in late 2021 brought global attention back to climate change and how business needs to play a leading role in reducing emissions. While commercial real estate has traditionally been a little slow in reacting to this topic it is now starting to move faster. Flexible workspace can be a driver to bring more rapid changes to the real estate sector because they know how to deliver a full office experience. This includes measuring, reporting and sharing the impact of occupied offices. The Colliers Flex Forward report highlights operators like x+why who have achieved B.corp certification and Fora winning a number of sustainability awards as examples of how flexible workspace can lead the way.
Data to lead decision making
The drive to better understand the users of flexible workspace means that data gathering and analysis is becoming more prevalent. With sensor-based tech and strong workspace management platforms, operators are increasingly able to better track and manage how their space is being utilised. In their 2022 predictions article the Instant Group reported that by the end of 2022, 30% of new buildings will be able to track and measure how space is used. However, there is still plenty of work left to do on this with the same report noting that 80% of corporate real estate firms do not have fully modernised core systems that can easily incorporate emerging technologies for the future.
Would you like to know more?
As a leading supplier of technology and connectivity services to flexible workspace and commercial real estate, technologywithin are always happy to discuss any questions or queries you may have about flex space, CRE and tech. Our friendly team can be reached on 020 7953 8888 or by emailing hello@technologywithin.com
Subscribe to our newsletter
Connectivity and workspace management services that empower operators and landlords to grow