Coworking – Is it a Fad or the Future?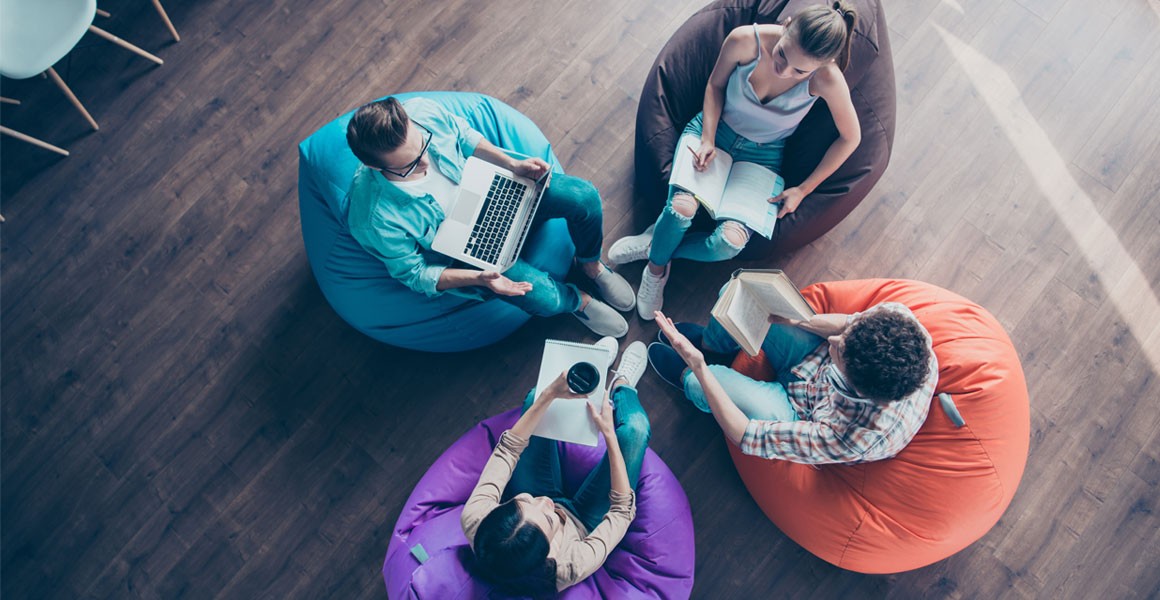 Coworking spaces have grown at an astounding rate of 200% over the past five years, with the number of coworking members estimated to rise to over 5 million by 2022 thanks to the huge increase in jobs offering remote working. Freelancers, contractors and younger companies are choosing coworking spaces over home offices and coffee shops for a range of reasons, including the productive atmosphere, affordable rates, excellent coworking software and good networking opportunities. But despite their increase in popularly, there is still a widely held view that coworking spaces are simply a fad, and this way of working will not stand the test of time.
One reason for this view might be that even flexible working itself is still seen as a fad. A relaxed and flexible work environment is still a very new concept, and critics find it hard to admit that the 9-5 grind may not be as beneficial when it comes to productivity. But with the number of coworking spaces in cities and towns all across the globe increasing to keep up with demand, we're only going to see more people switching to this way of working. What began as a space for freelancers to connect and get that 'office' feeling has now transformed into an established work space that has benefits for practically any size of business.
Wi-Fi in the workspace
While many people are still choosing to work from home or cafes, coworking spaces can offer far more for the remote worker, allowing them to retain their flexibility while working in a productive and often very sociable environment. Not only this, coworking spaces reduce any Wi-Fi worries that workers may have, with coworking Wi-Fi and internet almost always fast, reliable and secure.
We are beginning to see that coworking spaces are not just for individual contractors or those with the luxury of working wherever they like. While entrepreneurs, start ups, freelancers and contractors can undoubtedly benefit from everything that these spaces have to offer, even larger and more established companies are starting to make the move from traditional offices to coworking spaces.
Creating the right environment
Employee wellbeing has become more important than ever when it comes to increasing productivity and reducing staff turnover. Coworking spaces are renowned for their sociable atmosphere, flexibility, and encouragement of a work-life balance. These spaces are usually beautifully furnished, have stocked fridges, tea and coffee, showers, exercise classes and regular social events. Couple these perks with affordability and great coworking software, and a coworking space seems a reliable choice not just for young companies and freelancers, but for established corporations too.
Many coworking spaces hold specific networking events, and working in a relaxed environment with other companies allows the focus to be on cooperation, as opposed to competition. Bigger businesses can keep an eye on emerging trends, connecting with younger companies who may know newer industries better than they do.
With the majority of coworking spaces still situated in London, it's understandable that many think of it as a trend that won't stand the test of time. But the number of remote workers is only going to grow, and coworking spaces are a fantastic way to create a relaxed office environment, while allowing workers to retain the advantages that come from flexible working. With even Apple moving taking notice of this new way of working, moving some of their staff into a coworking office in Berlin, there's no doubt this is a way of working that's here to stay.
IT enabling your coworking space
technologywithin work with coworking operators to supply WiFi, fibre internet and innovative coworking software solutions to shared workspaces across the UK. To find out more have a chat with our friendly team and see how we can enable the technologywithin your workspace.
Subscribe to our newsletter
Connectivity and workspace management services that empower operators and landlords to grow