A guide to leased lines for flexible workspace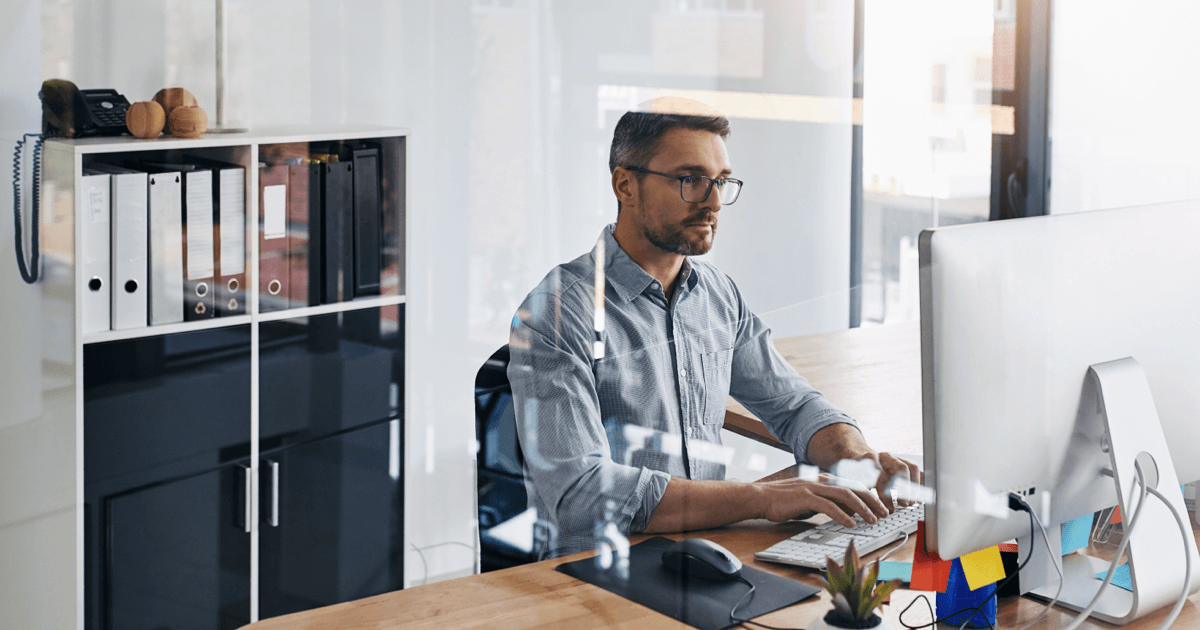 Table of contents
As a flexible workspace operator or landlord you'll be familiar with the importance of a strong, reliable internet connection. Any users of your space will expect to be able to get online quickly and simply and for any issues they have with the connection to be resolved easily. However, if you have a number of users on your current broadband internet service, it can be tricky to ensure that everyone is getting the service that they expect. Similarly if you have a number of heavy data users that need a lot of bandwidth to run their businesses, then a standard service isn't going to meet their needs.
This is where a leased line connection comes in. But how do you go about getting one? What benefits does it bring and how much will it cost? To help with all of these questions we've written this easy to understand guide to leased lines.
What are leased lines?
A leased line is your own dedicated internet connection. Think of it as a motorway that's yours to use and go as fast as you like without any restrictions. If you partner it with a bandwidth management service (like our very own twiindata) then you can also portion out sections of your connection to your clients so they get exactly the service they need.
What are the benefits?
Speed is main one. Because it's your own dedicated connection you get the speeds you are paying for, both for uploading and downloading. This can be a real selling point if you have workspace clients in industries such as financial services that really need a speedy connection for transactions.
Another benefit is as a back-up connection. A lot of workspace operators are installing two leased lines into their space, one to use as their main connection, the other as a back up in case the first connection has any problems. Any workspace operator who has had to deal with angry clients due to an unreliable connection will recognise the benefit of having a back-up line!
One of the other major benefits you may hear mentioned is contention. If you've ever wondered what this is it essentially means that because it's your own internet connection, you don't have to compete with others for bandwidth. A lot of standard traditional broadband connections offer somewhere between a 5:1 to 50:1 contention ratio meaning that your clients could be sharing that connection with between 4 and 49 others. Leased lines are not shared with others and so the contention rate is not something to be worried about.
How much do they cost?
The price of leased lines has coming down considerably as carriers are incentivised to get consumers to take faster speeds. So pricing for 100Mb/s+ connections are becoming more attractive than lesser speeds. This is helping to push the UK average up (which the government are encouraging) and help to deliver a much-improved user experience.
Some consumers in particular areas are now able to access 1Gb/s service speeds at pricing that a few years ago would have been in the region of 100Mb/s.
So while a leased line connection is going to be more expensive than standard broadband, they are a lot more cost effective than you may think. We've put together a handy comparison guide to give you an idea of average prices and selling rates for flexspace operators. If you'd like a copy you can request your guide here.
How do I get leased lines for my workspace?
We know a thing or two about IT-enabling flexible workspace so would be happy to talk you through the best options for your space. We also have great relationships with connectivity providers and so can help you to a get a great deal for your space. All you need to do is get in touch with us and we'll be happy to help.
Subscribe to our newsletter
Connectivity and workspace management services that empower operators and landlords to grow