6 things we learnt at the "How landlords can maximise the marketability of their vacant city-based portfolio in 2020" webinar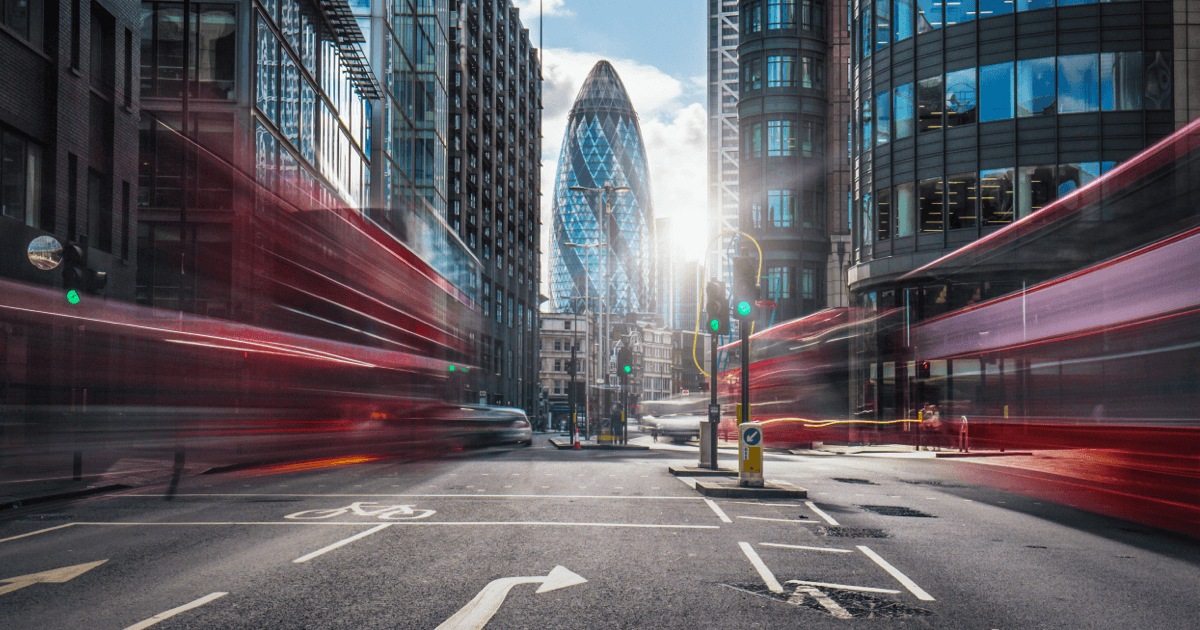 We were delighted to host an informative, practical and enjoyable panel on October 22nd looking at the challenges that Landlords are facing in the current climate. Our Sales & Marketing Director, Richard Morris was joined by three experienced and knowledgeable panellists from different areas of the sector. Will Kinnear Director of HEWN, Rory Young from the WiredScore National Markets team and Derrick Dickinson, Director of Rio Designs.
You can watch the complete webinar here but the key learnings that we felt would resonate most with landlords were:
1. Landlords need to interact with and understand their tenants
Will explained how the 2020 pandemic has created an unprecedented set of circumstances for Landlords. Historically, there has always been a lack of interaction between landlords and tenants but gone are the days when they could sign a ten-year lease and never interact with their tenant until the time came to re-sign. Landlords are already concerned that their tenants are not paying their rent but are also becoming worried if they will return to the office at all. Now they need to be in regular contact with their tenants to create a better understanding of their position and work with them to find middle ground on commercials.
2. Providing a great digital experience is key
WiredScore have continued to see the appetite for accreditation grow even in recent months, as the COVID pandemic has pushed their clients to focus on ensuring that their connectivity infrastructure is reliable and delivers a great digital experience. The digital requirements of their tenants have changed – as they now need their teams to be able to access cloud-based applications whilst WFH.
Rory believes that smart landlords want to get the digital experience right as they have realised what a powerful marketing tool it is to both attract and retain occupiers. They want to be able to demonstrate that they are being proactive and that the office is a better option than WFH.
3. The tenant knows best about office space usage
Derrick shared that clients used to take guidance on how much square footage per person when designing their office from those selling them the office space, be it agent or landlord. His impression is that COVID has seen them take charge of space layout and people density. They are rotating their teams between the office and WFH and they are also creating their own bubble within office buildings or floors. By redividing space, they are creating private breakout areas and meeting rooms, in most cases retaining their square footage and in some asking for more space. Interestingly, activity is not driven by cost but by protecting their employees.
4. Landlords should be considering a portfolio balance between London and 2nd cities
The geographic spread of a landlord's portfolio could also be a huge factor in occupancy rates going forward. Rory shared that WiredScore's certification lead flow was now around 50:50, London vs. the regions, with growth outside London strengthening. He believes that there are two driving factors. Firstly, regional cities are attracting and retaining talent through their universities which is encouraging large companies to relocate. This is further underpinned by government regeneration schemes, such as the one in Manchester with its huge BTR (build to rent) market. Secondly, certification gives regional landlords the opportunity to benchmark themselves against London. It creates a "Come and work here, the quality of space is just as good and it's cheaper" message.
5. Remove the fit-out cost barrier for new tenants
Upfront fit out costs are a barrier for tenants taking leased space, Derrrick revealed. He believes that space which is fitted out and ready to move into is more attractive and will lease more quickly. He advises Landlords to furnish their space, asset finance the cost and include it in the lease fee. A single monthly fee is appealing to tenants, as has always been the case in flexible workspace.
6. Differentiate, differentiate, differentiate
Asked whether the straight leasing model would have to completely give way to SAAS (space as a service), Will's view was that both will continue to exist side by side. Fitted out, partially open plan space allows for flexibility but in reality, landlords don't want to get involved with the detail of managing their space.
And there are now many options for landlords to avoid that detail by partnering with sector experts. Flexible workspace operators have been doing this for years and have a real understanding of tenant needs, so, a JV with them is a viable option to open the door to a broader range of tenants.
The larger commercial property agents are also offering options for partnering to create a branded space, such as Indigo from Cushman and Wakefield and Yours from Knight Frank, along with products from JLL and Savills.
A commercially flexible option is offering a mix of flexible workspace, SAAS and conventional, giving tenants more options to flex their square footage up and down within the same building. Whichever approach they take, Will is clear that to avoid a race to the bottom of the pricing ladder, landlords must differentiate their space.
LinkedIn profiles for of all the panellists can be found below:
Subscribe to our newsletter
Connectivity and workspace management services that empower operators and landlords to grow