Flexible workspace operator Unit Management has been working in partnership with small to medium size organisations for over 40 years. Very well established and respected within the industry, Unit Management is a company that prides itself on the tailored solutions that it offers.
Starting off in the Surrey area in the late 1960's, the company has grown and expanded into London in the 1990's. Their growth has been measured and steady to make sure that they continue to provide the highest levels of services to their clients. Unit management caters to clients looking for both office and light industrial space, offering workspace in the right locations at sensible prices.
A flexspace and coworking offering
Alongside the more traditional office space, Unit Management also offer a coworking option, branded 'UM Hub' The UM Hub coworking network offers light, airy, practical spaces designed for businesses that are taking the next step or for freelancers moving out of a home office. The option is perfect for those who want a business environment without the confines of a dedicated unit and the hub is offered across a range of Unit Management's portfolio.
Getting the right technology partner
Unit Management's ethos is to work in partnership with their clients to ensure they reap the maximum benefit from their workspace solutions. When it came to looking for a supplier for the connectivity for their portfolio, they were keen to find a partner that would share this philosophy and offer a solution that would enable their clients to move in and get connected quickly and efficiently.
Delivering 'ready to go' connectivity
Robert McClure, Business Support at Unit Management explains "We know that connectivity is vital for the success of any workspace and our clients expect to be able to log on and get on with running their businesses with the minimum of fuss. That's why all our buildings and hubs are equipped with 'ready to go' gigabit capable broadband and telecom services."
Alex Brewer, Head of IT, adds "technologywithin deliver the connectivity to our spaces. They work in partnership with us by not only providing the IT and voice infrastructure, but also the support and customer service that backs it up. Knowing that they share our ethos of delivering great customer service is key for us and we trust them to ensure that our clients are kept connected and happy."
Alongside fibre connectivity and telephony services Unit Management also use twiindata, the network management solution designed for flexible workspace from technologywithin.
Richard Morris, Sales & Marketing Director at technologywithin said: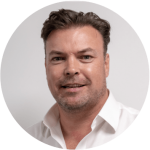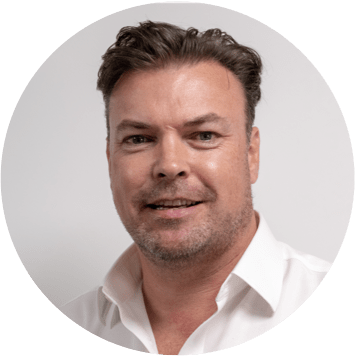 "We pride ourselves on becoming trusted partners with our clients. It's great to work closely with the team at Unit Management, their knowledge and experience of the flexible workspace market make them a recognised and respected operator in the sector."
To find out more about Unit Management and the range of workspace they offer, visit their website – https://unitmanagement.co.uk/
We partner with flex operators and commercial landlords to bring their spaces to life by providing connectivity and workspace management solutions that deliver growth. We work with a range of clients that includes everyone from boutique coworking spaces through to large multi-site operators.
Our ethos is to be easy to do business with. Our clients don't just choose us for our leading-edge technology. We deliver a service that's friendly, authentic and personal. We're their trusted technical advisers who listen, ask questions and communicate our knowledge clearly. We relish the challenge of meeting our customer's needs every day - of making them happy.