Independently owned for more than 17 years, Airivo operates eight flexspace sites across London and Birmingham. Since its inception the Airivo portfolio of serviced offices has grown from one to eight bustling sites across two cities.
A simple philosophy
For Airivo founder Naveen Bhandari, Airivo came about after he began looking for a better life/work balance.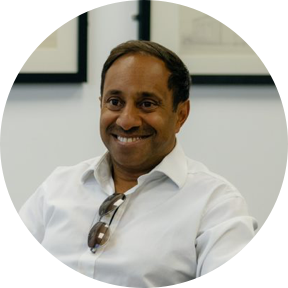 "After working for a number of years in the City with the long days and difficult commutes, I came to the realisation, not long after my second daughter was born, that something had to change. My work/life balance was non-existent – I needed to embark on a new project that would allow me a better quality of life, more family time and enable me to create and deliver something tangible." 
So Airivo was born and began to expand as clients bought into this simple philosophy of getting the right balance between work and life.
Naveen continues "What I have learnt over the years is that a happy life needs balance. Yes, you need a technologically and administratively supportive work environment so that you can focus on the job in hand, but you will work best in a place you are comfortable in too".
The Airivo mantra – your office, your way
The team at Airivo feel that even though there are many providers of flexible office space across the UK, their team go the extra mile to ensure 'your office, your way' is a complete office solution which allows their customers to customise their space and benefit from the business community they will be joining.
Alongside this 'can do' attitude the dedicated onsite teams all have a passion for customer service, ensuring the moving in process for any new client is as seamless as possible.
The workspace management software solution
When it came to ensuring their clients have the very best connectivity and comms, Airivo partnered with technologywithin and have been working closely with them for a number of years. Alongside the managed data and comms services, Airivo also use twiinworkspace, the workspace management platform designed for flexspace, which makes looking after clients easy and revenue growth a reality.
Stephen Moyse, Head of Sales and Technology at Airivo explained the procurement process of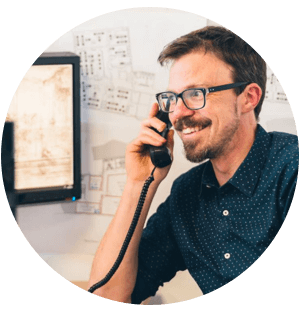 "We spent a long time on procurement and it was important for us that the platform was going to be reliable, web based, and that it gave us the core functionality that we needed. It also needed to be simple to use with easy onboarding and training so our team could start using it quickly and confidently. We chose twiinworkspace as not only did it meet all of these criteria, it also gave us the option of adding extra features and functionality when we needed it."
twiinworkspace enables great customer service
Airivo's success has been built on them going the extra mile for their clients. That's why when it came to a workspace management system, they needed something that could really add to their offering.
Stephen continued " twiinworkspace has really helped us to run a successful workspace by making things easier. If you have a client who is ready to sign an agreement, you want a system that's going to be able to do the necessary admin as quickly as possible and that's where twiinworkspace has really helped us a lot."
twiinworkspace is the perfect workspace management product for flexible workspace, ensuring efficient management of private offices, desks and meeting room space from sales lead to monthly billing.
Find out more about AIRIVO here – airivo.com
We partner with flex operators and commercial landlords to bring their spaces to life by providing connectivity and workspace management solutions that deliver growth. We work with a range of clients that includes everyone from boutique coworking spaces through to large multi-site operators.
Our ethos is to be easy to do business with. Our clients don't just choose us for our leading-edge technology. We deliver a service that's friendly, authentic and personal. We're their trusted technical advisers who listen, ask questions and communicate our knowledge clearly. We relish the challenge of meeting our customer's needs every day - of making them happy.