technnologywithin: COVID-19 (Corona Virus)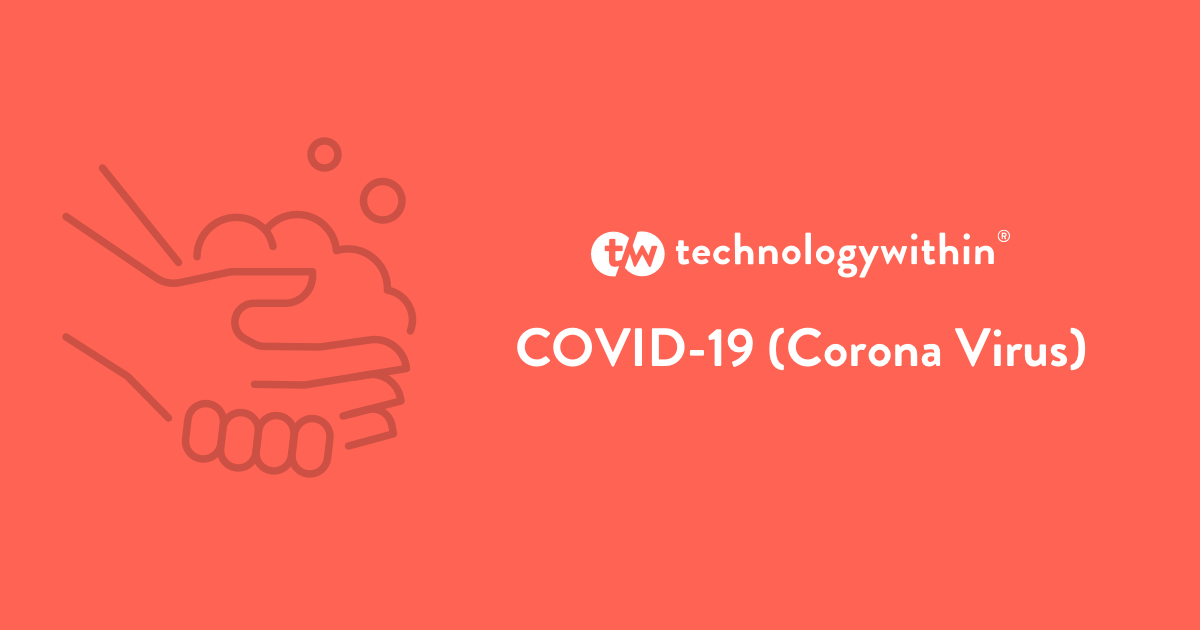 As the measures and actions to control the spread of COVID-19 (CoronaVirus) become more prevalent, we wanted to reassure our clients by communicating our plans for continuity of service.
Control & Protect
At the absolute root of our plan is minimising the spread of COVID-19 amongst our team and protecting them, whilst continuing to support our clients' businesses.
To achieve this we have advised all team members to avoid using public transport wherever possible and completed Individual team member risk assessments, identifying those that are at greater risk from the symptoms of COVID-19 and issued special instructions and measures to those individuals, alongside the standard NHS guidelines on hand washing etc.
Whilst we are committed and have no current concerns with our ability to provide a stable and ongoing service, the welfare of our team is our absolute priority.
We will continue to monitor Government advice and regulations and ensure we are fully compliant.
Continuation of Service
Unless otherwise instructed we will be keeping our support office open and will continue to deliver installations, upgrades and onsite support, whilst strictly following the above control & protect guidelines.
Every member of the technologywithin team will be able to work from home should they need to self-isolate under NHS advice or guidelines. Our existing IT & communication infrastructure is robust and easily adaptable, with all of our team able to work remotely at short notice.
Based on this, we feel confident that we can continue to offer clients support over the coming months.
Keeping customers connected
The majority of our platforms are cloud accessible, meaning that they can be administered from any location with an internet connection. So, your clients' phones can be easily diverted to an alternative number, such as mobile or home if they decide to work from home.  Our support and account management teams are available to help with any questions you or they may have.
Customers should continue to use our existing contact telephony and e-mail contacts as usual.
Email: help@technologywithin.com
Call: 0207 953 8800
Subscribe to our newsletter
Connectivity and workspace management services that empower operators and landlords to grow