Word From: Jon Seal – technologywithin and ESG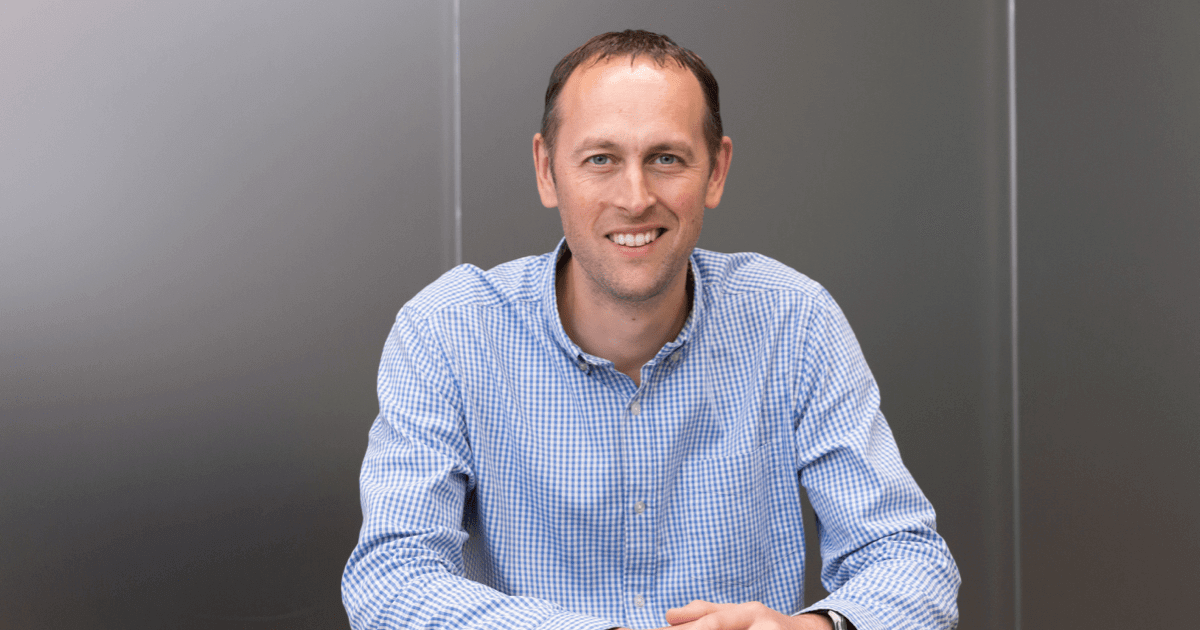 If you're in the property industry, you'll have heard the term ESG. It stands for Environmental, Social, Governance – it's terminology that covers a chasm of different areas of business from people to charity, the environment and resourcing.
It is a topic addressed regularly in boardrooms up and down the country, and certainly in ours at technologywithin – as we seek ways to improve our offer for our clients, but also our team and our communities.
As part of our 'Word From' series we've spoken with our MD Jon Seal about it, to find out more about the practical realities behind the policies being implemented and what's in the pipeline in the years ahead.
This month we are having a look at ESG at technologywithin. Can you tell us a bit about what you all have planned?
"We've recently set out our ESG plans, which are now public on the website – technologywithin.com/esg. For us to meet our ambitions and objectives, we need everyone on board, which is why we are sharing what we are doing and we are listening and learning about what more we can do.
"We are still a small business, but we are growing at speed as we welcome new clients and develop our product and offer. Despite this, we have a commitment to being carbon neutral before the government's target of 2030.
"Most recently, we installed solar panels in our head office in Southampton – and we are investigating ways we can capture and store that energy via batteries, now the shorter days are upon us."
2. You've touched upon the E in ESG talking about solar, but what else are you doing? And how can we help others in meeting their targets?
"We're currently developing our IoT offer which will provide insights and information to occupiers and operators which will then in turn aid the reduction of energy usage within a property. These sensors and buttons will be easily installed within spaces to enable us to learn more about how a space is used and address issues in real time. At our test site for example, there is a sensor on the fridge – if left open for too long, the admin team is alerted. This sensor also negates the need for manual temperature checks by the on-site team which, over a seven storey building with a fridge on every floor brings a significant time saving. Similarly, these sensors map usage of the space, so lights are switched off when there's no one around and heating can be isolated to spaces that are being used.
"twiindata is device-agnostic – which means we can work with new clients without having to replace all their network equipment which therefore reduces waste. This is unique to our product within the industry.
"Technology moves fast, as such customers will need to update some equipment. However, we recycle all kit from laptops through to switches and phones through our charity partner, who then share these with their users, or break them down to be recycled – whether it's providing a homeless person with a phone, generating extra income or facilitating education and training via laptops."
3. You mentioned that technologywithin is growing rapidly, over the last few years the team has doubled. As the business grows, how will you maintain a strong workplace culture?
"That's a great question. You are only as good as your team – and of course your clients.
"As we grow there will undoubtedly be changes and challenges, but what we can do is remain consistent. Which is why we have a people-focused approach, we want to work with our team – and that means supporting them in both the tough times as well as the good times. We can do this in a variety of ways, but from day 1 we provide a decent compensation and benefit package which includes medical cover. But we also work with the team to identify strengths, ambitions and areas of improvement – supporting growth through training and meaningful rewards. I think that's why our team stay with us, we're proud that the average length of service is over 5 years!
4. The last letter is G – Governance. We provide technology solutions – many of our clients operate multi-business spaces whether that's flexible work spaces, business parks or hotels. How do you make sure it's secure?
"Cyber security is high on our agenda and we are mindful that it is central to our clients' offer too. We are Cyber Essentials certified, however whilst these style of certifications have a very good ethos at their core, we prefer to focus on delivering the security to our customers, rather than flying the certification flag. That's why we conduct quarterly third party penetration and security tests across all our key products, a much stricter requirement than any certification calls for.
"Security is a scary topic, which is why we adopt a 'no technical jargon' promise, so that our clients are educated and skilled up on the technology we install. Having this knowledge supports client confidence, and therefore user confidence.
"These practices are replicated internally too, so we practice what we preach."
5. Finally, is there anything you'd like to add to this discussion?
"We're sponsoring the Social Impact award at the UK Proptech Association Awards in November. This is the second year that we've done this, and we are looking forward to meeting the winners.
"Social impact is something we can all do, there are fewer barriers of entry and often giving your time and knowledge is much more powerful and valuable than cutting a cheque. Sharing what we do and what we know can make the biggest impact for individuals – we look forward to learning more about what the entrants have done!"
Subscribe to our newsletter
Connectivity and workspace management services that empower operators and landlords to grow