Why leased office tenants are choosing flexible workspace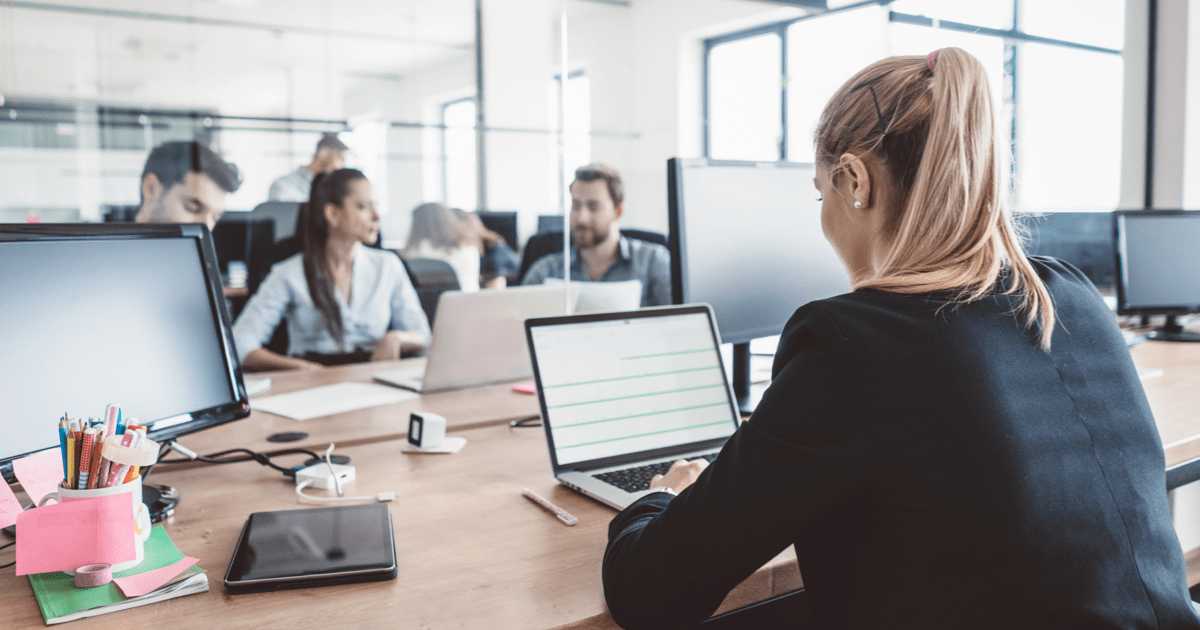 Flexible workspace has always been David to the Goliath of traditional leased office space. But, post pandemic, things have changed.  Flexible workspace is now predicted to grow to 20% of total UK office space (Savills Flex Office Perspectives, October 2021).  It's easy to point to corporate hub and spoke strategies as the key reason, but there are many more reasons why leased office tenants are choosing flexible workspace.
Flex operators listen to their clients
When asked recently about the best piece of advice she'd received in terms of managing flexible workspace, Jane Erasmus, Executive Director at industry association FlexSA, shared, "The key thing is to listen to your customers; you need to ask what they think and then adapt where you need to. You need to observe what's happening in your market and evolve. You can't go on repeating what you have always done – when working practices change so you have to move with the times."
This is the night and day difference between leased and flexible office space approaches.  Flexible workspace operators have created new propositions to meet client needs over the past 12 months, such as stepped initial discounts, shared offices, hot desking and better-quality video meeting rooms. Landlords are moving forward in developing their offering, but they start from so far behind flexspace in mind set, that it will take time to catch up.
Commercial flexibility
The number one reason that companies are choosing flexible workspace is the low-risk commitment. The standard one month's notice for rolling contracts is very attractive when your business horizon and office needs are still unclear.  Operators are used and willing to bear the risk and that is really attractive, especially for new and growing businesses.
They also offer the option to flex office size up and down on a monthly basis if a business grows or declines, allowing clients to keep costs under control.
Hospitality-style service
Flexible workspace offers not just reception staff and security, but building managers on site. They truly take care of everything, from showing prospective clients round to making the move-in process smooth.  They build relationships with clients and work hard to create community.  Nothing is too much trouble is the mantra in flexspace and clients really appreciate that personal touch.
Amenities
If the office is now a destination, then it needs to offer reasons to travel in beyond seeing your colleagues.  Gyms, showers, bike stores and attractive breakout areas are all appreciated, allowing clients to get more from their day, or commute in the way they prefer. Employers are taking more notice of their team's needs too as they seek to promote wellness in the workplace.  Office choice is one of the most powerful tools they have in employee satisfaction.
Great WiFi
Moving into an office without having to set up utilities makes life so much easier. Clients like turning up to the office on the first day and knowing that the internet will be working, and WiFi sign in will be arranged. They can also usually choose from joining a shared internet within their desk rate, or a dedicated bandwidth if high performance is key to their business.
So, in conclusion, there are many detailed reasons why leased office tenants are choosing flexible workspace and will continue to do so.
technologywithin are a technology partner to the flexible workspace sector. Get in touch to discuss how technology can transform your office space to flexible workspace.
Subscribe to our newsletter
Connectivity and workspace management services that empower operators and landlords to grow