The technologywithin guide to MIPIM 2023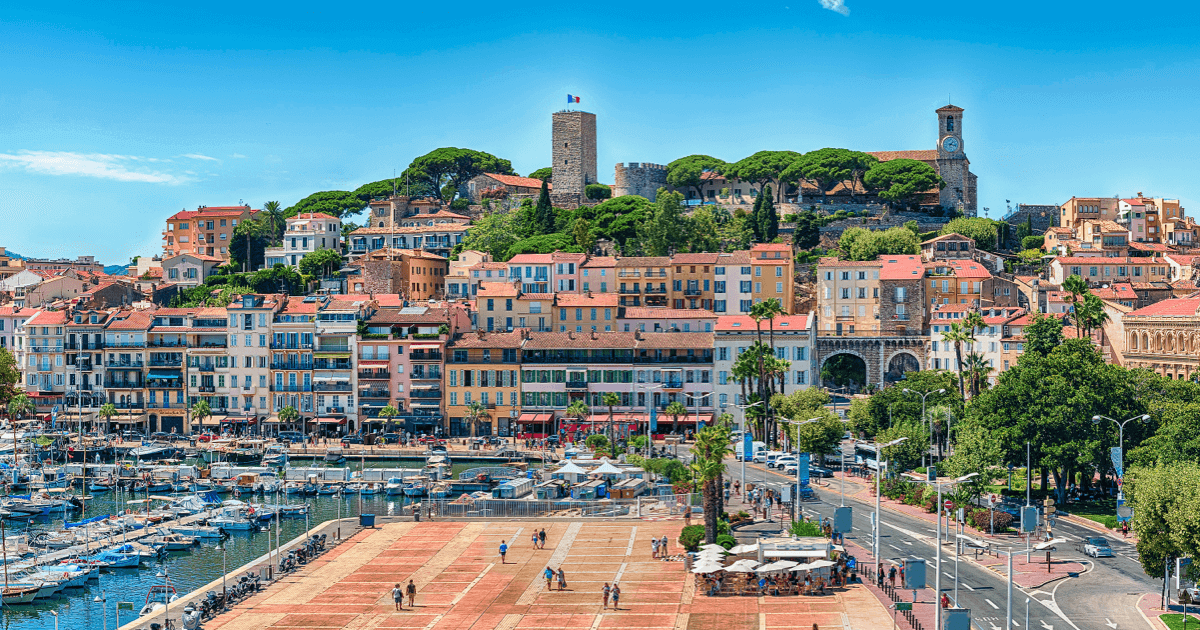 It's MIPIM season and we will soon be jetting off to Cannes along with the rest of the real estate world. MIPIM is an assault on the senses. There's so much going on, so many people to meet and some many events to attend that it can be overwhelming.
So ahead of MIPIM 2023 we thought we'd take a sift through some of the myriad of events and gatherings to pick out some of the stuff that caught our eye. Here's a few of the events that you can get involved in.
Pre-MIPIM
Get a taste before you go – MIPIM Yes Oui Cannes has become somewhat of a pre-MIPIM institution for the UK property sector. It's a great chance to make connects with fellow MIPIM attendees before you arrive for the main event. There are still tickets left so don't hang around if you'd like to go – yesouicannes.co.uk
Arriving at MIPIM
Flexspace gathering – On Monday 13th March, technologywithin along with the Instant Group are hosting a gathering at Ma Nolan's Irish Pub for anyone involved in the flexible workspace sector. Come and join us for a fun evening from 18.30. Get in touch with us for more info.
A formal welcome – if you're looking to carry on the networking side of MIPIM at the end of the first day then the official welcome reception event is taking place at Hôtel Martinez on la Croisette from 7.30 pm to 0.00 am on Tuesday 14 March.
Getting involved with MIPIM
Take in the keynote – Get stuck in to MIPIM and make sure you don't miss the keynote speech from Jeremy Rifkin, the American economist and social theorist. He'll be addressing the importance of innovation in the transformation of the built environment towards a more sustainable model.
More details here – mipim.com/conferences-events
London calling – Make sure you visit the London at MIPIM area. The London at MIPIM 2023 programme will encapsulate the investment potential the city is able to offer global capital. They will be delving into London's growth sectors, addressing decarbonisation, and celebrating diversity. Recognising the importance of thinking beyond finance and focusing on people, the London at MIPIM 2023 programme will explain how the city is reinventing itself for a new era.
More details can be found here – londonatmipim.com/programme
Fancy a coffee/wine/lunch with our team? technologywithin can help you increase the revenue potential of your commercial property simply by providing managed WiFi and superfast fibre internet connectivity into your portfolio. Our team are always happy to meet and have a chat to share how we can help take the stress away and enable the technologywithin your buildings. Booking a meeting is easy, just use the link below and the coffee, wine, lunch is on us.
More details here – technologywithin.com/mipim2023
Leaving MIPIM
Didn't get time to do any shopping? If you didn't manage to squeeze in some retail therapy while at MIPIM you'll be glad to know that MIPIM badge holders can get a 10% discount at the shops at Nice Côte d'Azur airport. Maybe pick up a few souvenirs to carry home with the mountain of business cards you'll be bringing back.
More details here – https://www.nice.aeroport.fr/en/services/shops?utm_campaign=shopping&utm_medium=content&utm_source=reedmidem
There are of course lots more things to take in during MIPIM 2023. You can find more on the main MIPIM site. Don't forget if you'd like to book in a meeting with our team then visit our dedicated MIPIM page.
Subscribe to our newsletter
Connectivity and workspace management services that empower operators and landlords to grow