The tech or the people; What's more important for a tech company?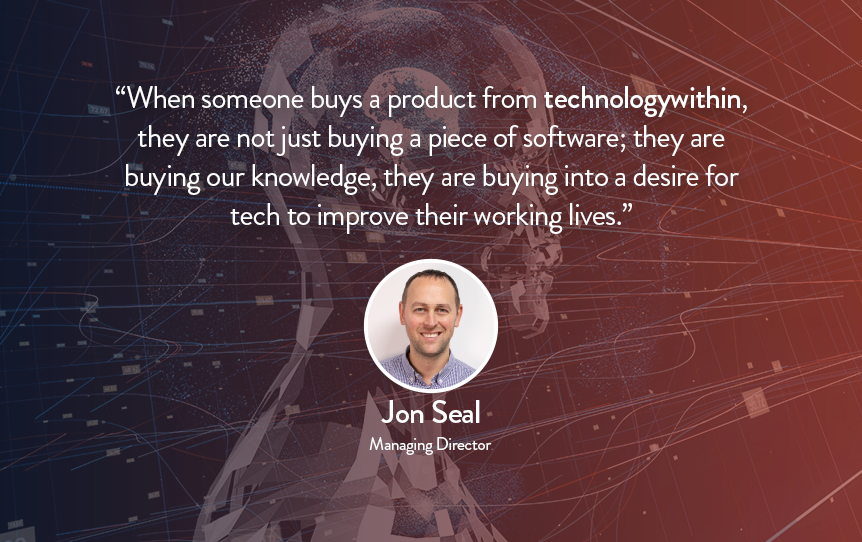 Our panel discussion at last week's BCA Conference 2019, "People, The real technologywithin" made me think of two things; firstly, how technology has influenced me personally and secondly; how it should play a supporting role to the real stars in our organisations – the people.
Born in the 80's to a father who worked for an electronics manufacturer, there was never a shortage of items to experiment with in our house.
By the time I was 10 in the early 90's, technology really was everything to me – my bedroom was crammed with all kinds of gadgets. What's more, I was growing up in a time of massive change. The internet was truly born in 1990 with the introduction of browsers, the first text message was sent in 1992 and in 1994 some chap set up an online bookshop called Amazon…
Today, with technology just an accepted part of the fabric of our everyday lives, how do we determine as individuals what adds value and what just adds noise in the workplace?
technologywithin operates in a sector that is all about improving human interactions. Flexible workspace allows people to connect with each other, develop relationships, work closer to home, or create the lifestyle business they have always dreamed of.  So, remembering the human element of everything we do as a tech company is vitally important. Our customers need great people to talk to when choosing what's right for them, great people to talk to when they need to know a little more, and really great people to talk to when it's not quite working as it should.
When someone buys a product from technologywithin, they are not just buying a piece of software; they are buying our knowledge, they are buying into a desire for tech to improve their working lives. Today, we have fifty plus members of the team who have this knowledge and passion and they drive the technology and humanise it, so that you don't need to.
Technology will always be a great passion of mine but making sure that the community at technologywithin stays strong comes way before the tech now. If a great community is building the tech for your space, then that's going to easily flow through to everything else.
All I need to do now is tell my ten-year-old self that tech has fallen to second place… he isn't going to be happy!
Subscribe to our newsletter
Connectivity and workspace management services that empower operators and landlords to grow