technologywithin talks to – Jane Erasmus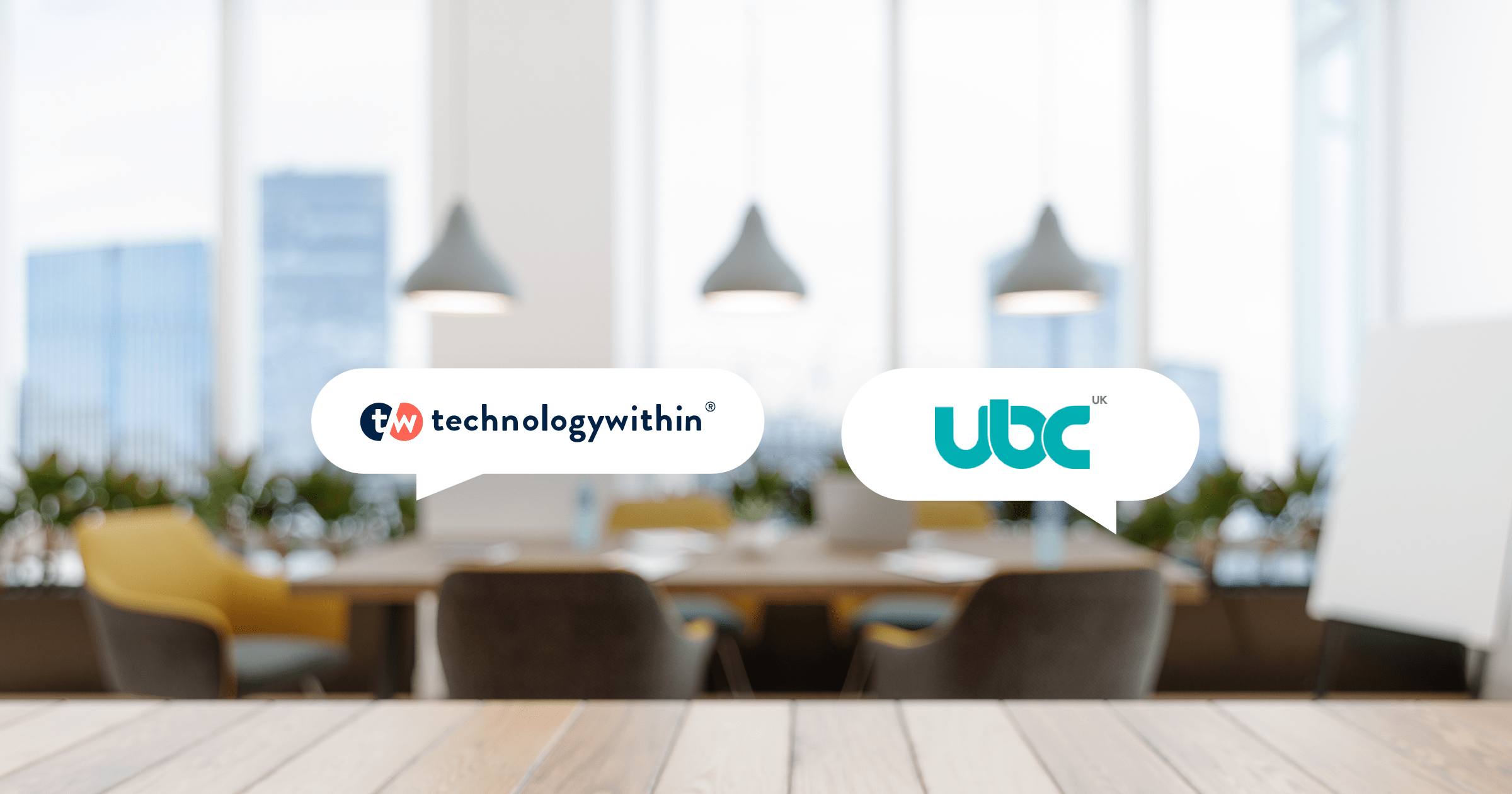 Jane Erasmus gives her insight into the future of flexible work space and how to adapt to the post-pandemic office needs.
With over 90% of workers saying they would like to go to the office at least one day a week, flexible work space is set to become even more popular.[1]
Jane Erasmus, Sales and Marketing Director at one of the UK's leading providers of office space, UBCUK, is a well-informed expert in the flexible workspace industry. Jane has given us insight into her perceived challenges in the industry and her advice for new flexible work space operators.
2021 was a challenging year, what has the pandemic taught you about the flexible workspace sector?
Over the past two years, the flexible workspace industry has once again proved its resilience and its ability to adapt. Particularly for agile companies like UBC with more than one location; we are established and solid enough to withstand the storm, whilst at the same time nimble enough to adapt to new working practices.
From our own experience and conversations with other industry colleagues, the sector seems to have recovered well as we come to the end of this pandemic. We are seeing demand for flexible workspace exceeding pre-pandemic levels and property experts are forecasting a boom time for the sector. UBC are poised to take advantage and we are looking forward to expanding our portfolio.
As an operator, what is the best piece of advice you ever received about the flexible workspace sector?
The key thing is listen to your customers, you need to ask what they think and then adapt where you need to. You need to observe what's happening in your market and evolve. You can't go on repeating what you have always done – when working practices change so you have to move with the times, that's why we have recently introduced additional services with the hybrid worker in mind.
You said the past two years have been challenging, what do you think are the biggest challenges facing the flexible workspace sector as we look to the future?
I think getting people back into the offices long-term is the immediate challenge, not just for our sector, but businesses generally. People have changed how they think about the workplace. For some they are now seeing it as a place to meet up, rather than necessarily the place they come to work each day.  For others, there is less focus on an individual desk for everyone.  Rather, they are working on sharing desks or providing hotdesks, so that staff have somewhere they can focus when they come in.
Obviously, it's been a challenging time for our clients and whilst some of them have positively thrived, others have chosen to keep costs low and moved out of the office space, switching to virtual services.
This is starting to change. We are sociable beings and many are now saying that they are fatigued with working at home all the time and with no separation between home and work life. People are starting to come back to the office, and we are also seeing larger organisations taking flexible space when previously they had never considered serviced office space as part of their office portfolio.
We did also see some clients move in during the pandemic as our locations are nearer to where they live. This helped those who no longer wished to commute to the larger cities. I think this comes back to the benefits of regional flexible office space.
On the other hand, I do think that change is often cyclical, if you stick around long enough you will see the swing of the pendulum back to city centres being the place to be, certainly for the younger generation. This will come as people become more confident and feel safe.
Has technology become more important in the flexible workspace market?
Undoubtedly, I think due to the shift in working patterns, we now rely more than ever on having technology to support us and enable us to literally work and communicate from anywhere.
We have also seen more interest in part-time office users and a number of platforms have popped up where you can advertise your desks and clients can book online. It's a good way to earn a small income on unused desks, but good WiFi is essential for these customers.
Many of them come from a corporate setting where they no longer have a permanent desk provided by their employer. I expect this trend to continue this year as more and more people want to return to an office space, but not full time.
Are there any "must have" features for new flexible workspace operators be adding to post-pandemic offices?
I think, like fashion, office design trends can come back in style! Private office cubicles used to be the trend, then it went to open plan with dividers, then full open plan and now private offices have re-emerged as a preferred choice for many businesses.
I think the rise of private work space is not just about health reasons. It seems people have got used to home-working and realised that their concentration is often better in a private workspace.
But making a sociable space is also very important. We've also started putting on a few low-key events for clients, like doughnut days and pop-up 'clinics' to help build a sense of community. Clients really seem to appreciate these as people are coming into the office to see colleagues – some people come in just for meetings and to enjoy time spent with colleagues that they see less of now.
However, it's important to note that sometimes what you read in the press as the latest "must-have" isn't necessarily what your customers are looking for, so you also have a feel for what is real and what is hype.
Do you think sustainability will be important for the flex market in 2022? 
Yes, sustainability should certainly be on the agenda for operators as it will be for their customers.
More and more of us have become aware of our responsibilities to the planet and it is likely that in the years ahead having a policy in place will be a requirement, rather than an option.
Subscribe to our newsletter
Connectivity and workspace management services that empower operators and landlords to grow