Should You Make the Jump to Flexspace?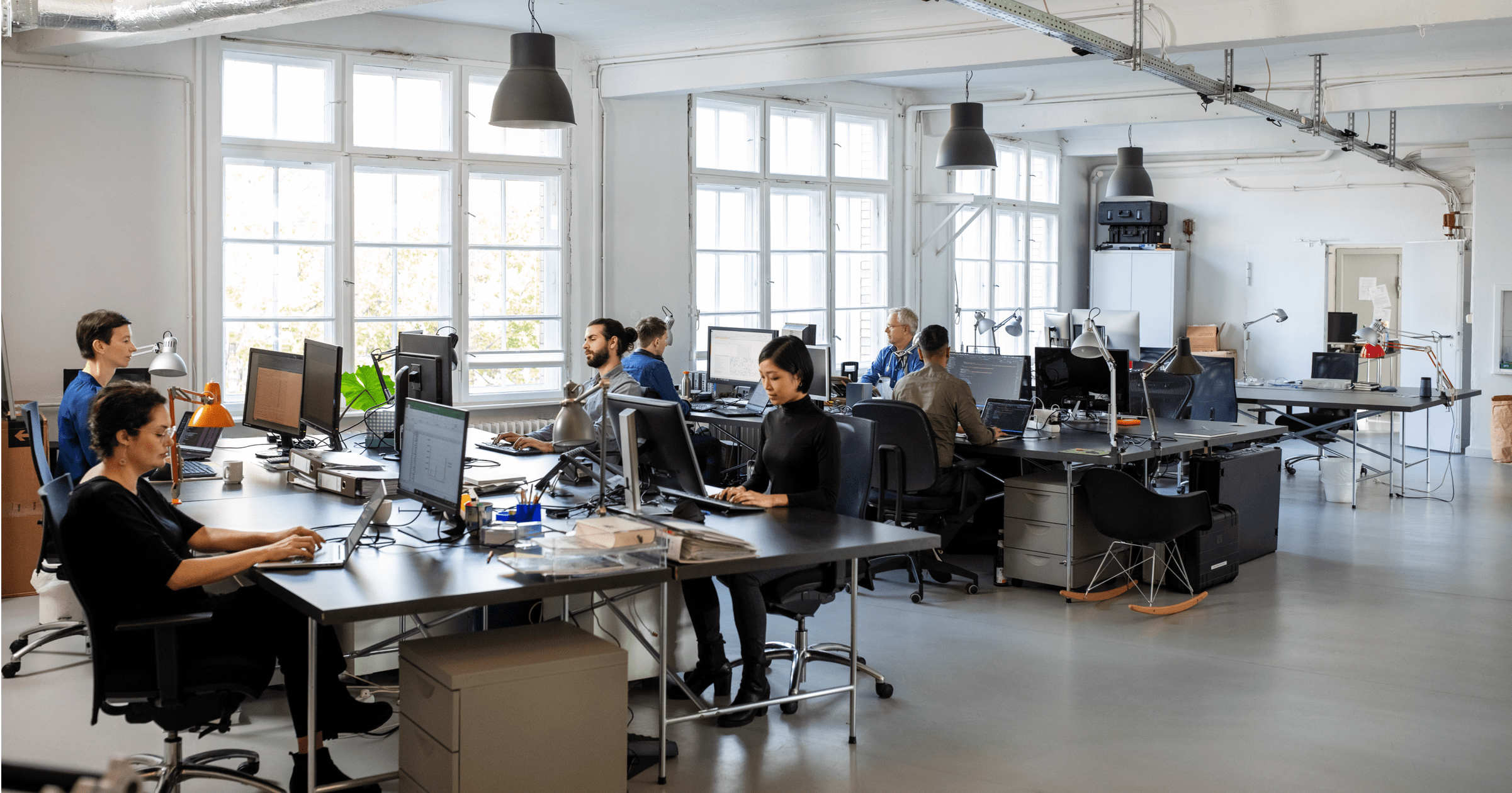 As with many other things in 2020, the future of the office has been called into question.
According to data by Finder, 60% of the UK's adult population were working from home in Sept 2020 and 26% of Brits plan to continue to work from home in some capacity after lockdown. But does that mean the humble office will eventually fade away?
Far from it.
In fact, the role of the office will become more important than ever post-coronavirus. Offices are hubs of innovation and collaboration, and many of us are itching to get back – at least on a part-time basis. Research also shows that offices are good for business.
An April 2020 McKinsey report reveals that co-located teams can build trust and make decisions faster than their WFH counterparts.
The future is flexible
A flexible workspace (or flexspace) is an office that is rented on a flexible basis by the occupier; coworking spaces and serviced offices fall under this umbrella term. Many business owners are making the jump from the leased to flexible model at the moment, which is why the flexible workspace sector is doing quite well despite the circumstances.
Research from Workthere, conducted from 5th to 9th October 2020, highlights:
An increase in building occupancy levels from 23% in July to 35% in October 2020.
A rebound in enquiry levels for UK flexible workspace, increasing from 45% of normal levels in July to 56% in October.
32% of demand is coming from businesses looking to downsize from a conventional lease and move to flexible space.
Why make the jump to flexible workspace now?
1. Flexible terms
Conventional leases require you to commit to a term of three years or more, whereas you can sign up for a flexible workspace for as little as a month. This makes them a more viable option for uncertain economic climates. For leasing to work perfectly, you need to be able to forecast accurately – which is a little challenging at the moment!
2. Growth potential
You can scale up (or down) within a flexible workspace at short notice as your business expands or contracts, or find somewhere new without incurring a hefty exit fee. Flexible workspaces are also ideal for accommodating project teams or if you just want to try a new area.
3. Wellbeing & morale
The majority of flexspace operators design their buildings with wellbeing, creativity and productivity in mind. They are engaging environments that are set up for collaboration, with spacious breakout areas, comfortable furnishings and communal kitchens.
4. Cost-effective (no CapEx)
Flexible workspaces are sold on a per desk, not per sq ft basis, so you only pay for the space you need. As well as physical space, most plans are inclusive of high-speed internet, office furniture, cleaning, utilities and other essentials like good quality coffee.
5. Stress-free
The last thing any business needs right now is more stress. You can move into flexspace quickly: unlike leases, there aren't any lengthy legal processes involved in signing an agreement. Everything from the desks and chairs to the internet connectivity is pre-installed and ready for you to start using.
6. Networking opportunities
Nothing can replicate the effectiveness of organic, face-to-face networking. Although it's likely that you'll have access to your own private office, communal areas are shared, making it easy for you to make valuable connections. Most workspaces also run events for members to get to know each other.
If you're actively looking for a flexible workspace, there are organisations such the Flexible Space Association who can help to find you a suitable flexible workspace that suits your needs.
Subscribe to our newsletter
Connectivity and workspace management services that empower operators and landlords to grow