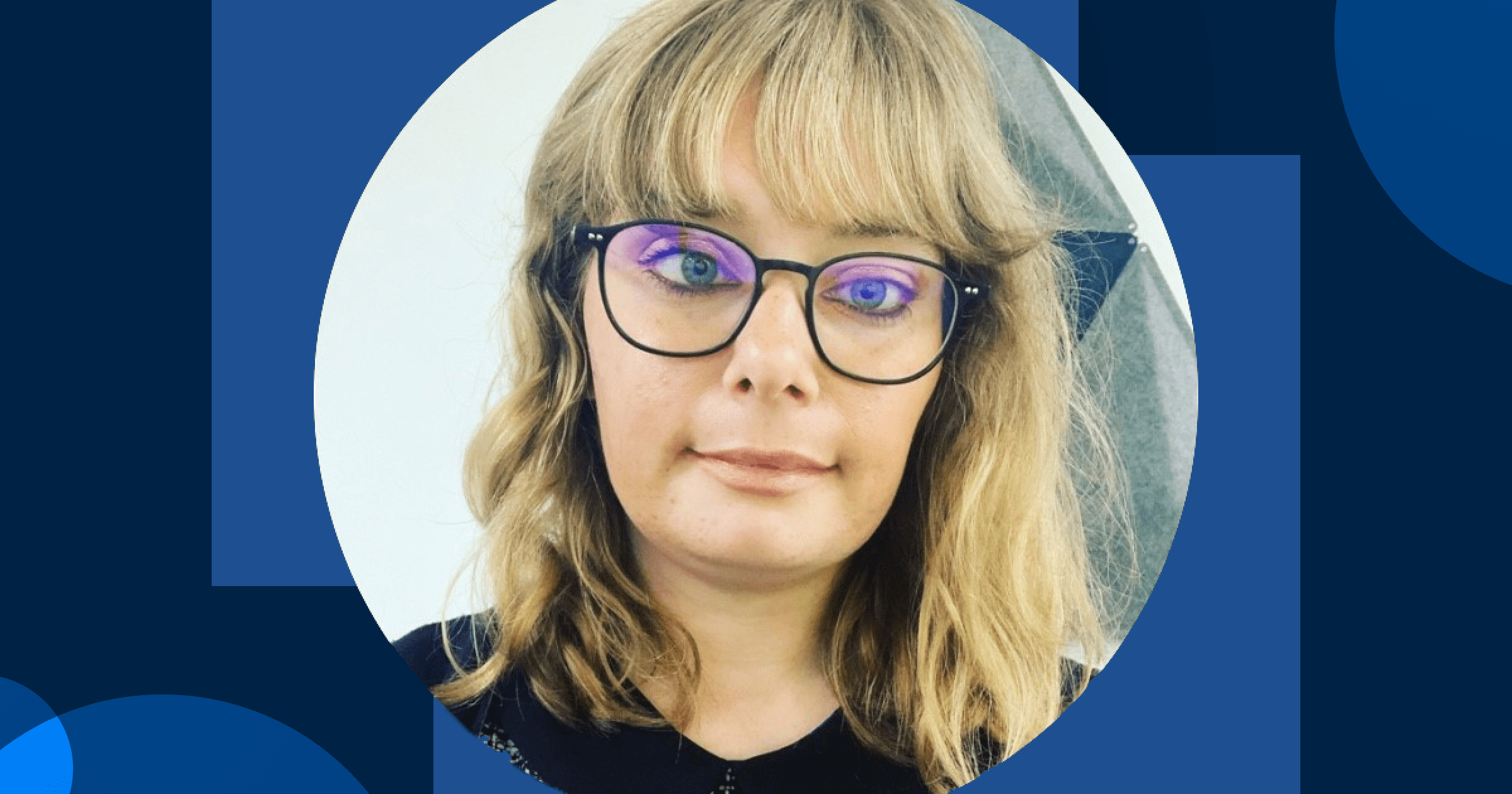 People are at the heart of everything we do at technologywithin. That's why we're always keen to showcase some of the awesome individuals who make up our team.
We spoke to Sian who works in Customer Support at technologywithin
Thanks Sian for taking some time out of your day to chat with us. Our customers really are at the centre of all we do at technologywithin. Can you tell us about your role?
"My main responsibility is to make sure the customer has the best experience with technologywithin. I'm really proud of being part of a team that always provides great and understandable knowledge to our customers. I'm office based, as is most of the Customer Support team, this is our decision as we work really well together in this way as we can problem solve in real time.
"On a day-to-day basis I make sure all our issues are dealt with within SLA and calls are answered swiftly. I manage the AMC queue, set-up new companies, giving them phones and internet, to ensure that anyone who reaches out to us gets the very best service possible. No two days at technologywithin are the same and I really like that about it -it's a range of different jobs all rolled into one."
It sounds like you have a job that you both enjoy and get a great deal of satisfaction from, was it always your plan? How did you start working with technologywithin?
"I started with technologywithin when I was 21. Initially I was employed to do admin, but I was offered a role as support engineer supervisor then I was promoted to customer service manager.
"I have always veered towards customer service and managing a team. which is what I particularly like about working here. As a business we really do care about our teams and want to support them into the roles that suit them best. I've never been pigeonholed and always supported and encouraged to move towards roles that are more aligned with my likes and skills."
Can you tell us a bit about being a woman in tech? What has your experience been like? Are there still challenges or is the field evening out?
"I have always been really blessed that I have been respected as a woman in techh. It's true that it's still a male dominated industry, but more and more women are getting into the technology industry, I personally feel the field is leveling out, albeit slowly."
Flexible working is a relatively new phrase to many, how would you summarise it- and what are the benefits as you see them.
"Flexible working generally means that people can be office based and work from home. It's a compromise that provides a more flexible way of working which considers people's lives -and lets them set their times of working and where they choose to do it.
"It's great to see that flexible working is growing and becoming more popular in many sectors as there are so many benefits to both the business and their teams."
technologywithin's primary clients are flexible workspace operators, how are you supporting these spaces? And why are they important?
"Flexible workspaces are integral to flexible working. People still want that human connection – even if they are working flexibly and our clients provide opportunities to employers and employees with a place to plug-in and work along with a place to meet.
"At technologywithin we provide the tools and support that allows these spaces to work efficiently so that when they do need to come together they can do so confidently and without having to spend most of their time trying to either understand the tech or solving problems (not that there are many of those!)."
What do you love most about your job, and how does technologywithin support you?
"I love working closely with my team and supporting our clients. I get a huge amount of satisfaction helping clients achieve their goals, we are a company that really wants to help every individual reach their potential. It's always so rewarding when we receive positive feedback from our clients regarding their experience with us, big or small."
If a young person was reading this, what advice would you give them with respect to getting into your field and having real success?
"I recommend that you just go with it and grab every opportunity that comes your way. If you love helping customers, as I do, then every chance you get give it 150% – the effort pays off. When I was a child, I remember my big brother saying to me "What you put in, you get out" and that saying has always stuck with me."
8.What do people most ask you about your job?
"Most people have a pretty good idea about customer service but it's what we actually do at technologywithin that gets the most questions. They want to know what my job involves – am I actually solving tech issues and I also get asked a lot where I am based!"
9.If you hadn't gone down this career path, what do you think you might have done?
Travel! I love travel and have a big passion for anything related. I was actually on the path to get into Customs as a career (again customer focused!) but then the offer came in for technologywithin and I just couldn't say no. I had thought that it might be a temporary role but once I got started I enjoyed it so much, along with the team I work with, that I stayed and progressed to where I am now."
Subscribe to our newsletter
Connectivity and workspace management services that empower operators and landlords to grow