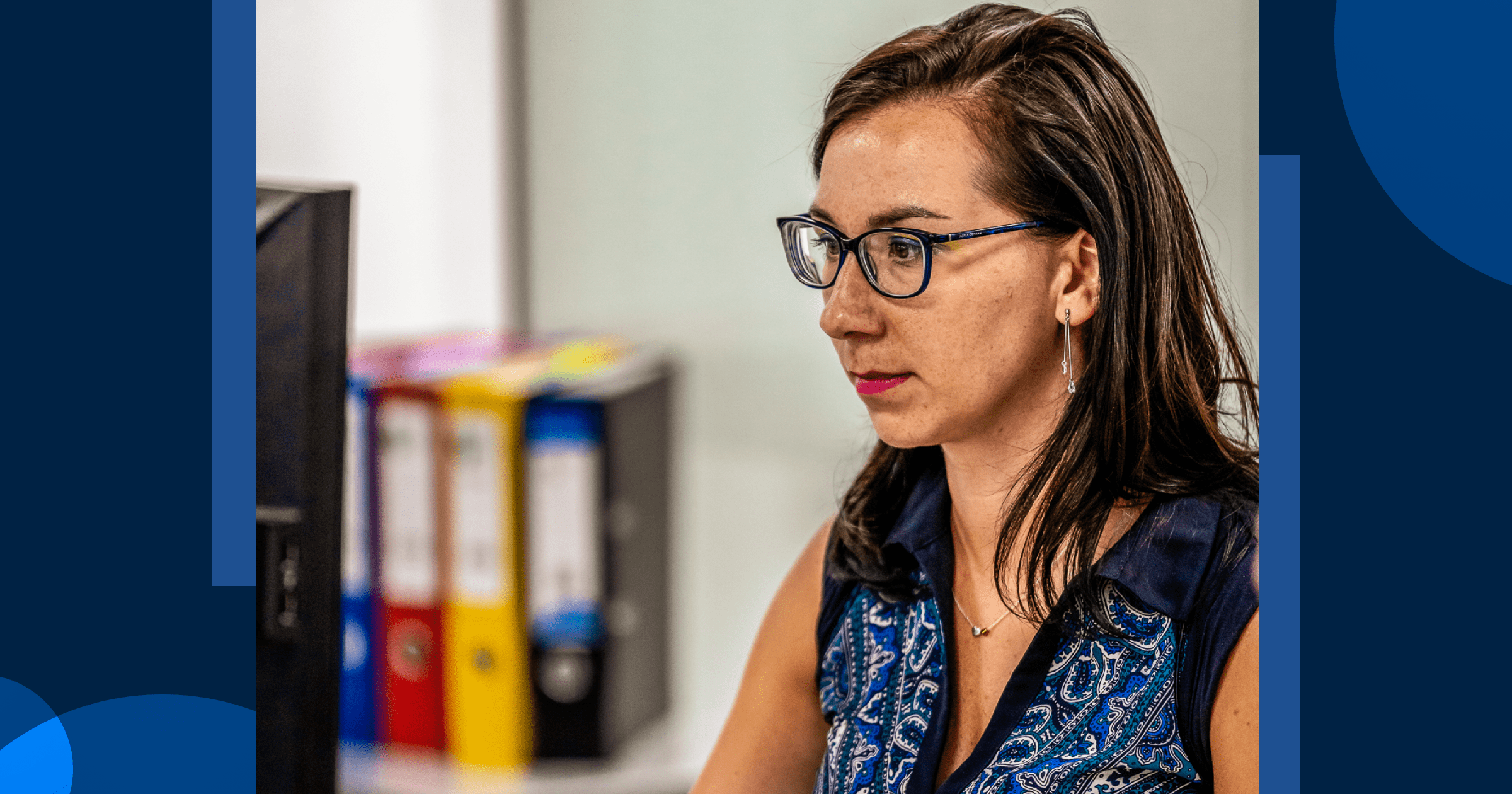 People are at the heart of everything we do at technologywithin. That's why we're always keen to showcase some of the awesome people who make up our team. As March is International Women's month, we thought it would be a great opportunity to feature one of our amazing female team members.
We spoke to Kinga Wieclawek, Head of Finance at technologywithin, to get to know her a bit better and what life in finance is like for her.
Thanks, Kinga, for taking some time out of your busy schedule to chat with us. For starters, we'd really like to know a little bit about your finance role in technologywithin. Finance is one of those areas that is still viewed as male dominated, as is tech. How does this manifest itself for you in work – if it does at all – and how do you 'deal' with it?
"Well, I'm certainly proof that women get into finance – and enjoy it! I am the Head of Finance at technologywithin and oversee an all-female team (not by design but because they are all exceptionally talented within their roles).
"There is however no denying that as a business sector overall it is male dominated, and it needs improvement. It has been highlighted in many reports and studies that if there were more women controlling the purse-strings we'd see more sustainable businesses, and some even going further saying we'd never have had the last recession if we had the 'Lehman Sisters'.
"In my experience, women are more organised and disciplined, and – with an area like Finance – this is totally needed, as getting the numbers wrong can impact the business as a whole and leave us vulnerable to penalties and worse."
So how did you start your career: have you always worked in finance?
"I am originally from Poland and I came to the UK when I was 17 years old. I started studying English in college and after a year, I did A-levels in Accountancy, Maths, English. I felt like I had really found my calling in finance and applied for university in Southampton, where I graduated in Accountancy and Finance.
"My first role after university was working at Carnival UK as Accounts Payable assistant, after which I moved to a logistics company. My journey with technologywithin began when I applied to work as an Assistant Management Accountant in 2018 – and since then I've been encouraged and pushed to grow. In fact, I had my first promotion after 3 months!
"I really enjoy working here, I haven't felt any of the issues that sadly some women may encounter in the workplace, it's actually quite the opposite. We all have the same values and opportunities – everyone at technologywithin is genuinely like one big family."
What do you love most about your job, and how does technologywithin support you?
"I love the people who I work with, they make working here a pleasure – at times it doesn't feel like work at all!  technologywithin has a real open-door policy.  All of us are able to have straightforward and open conversations no matter what your role is within the company. I really value that and feel heard."
Why do you think we need more women in finance and tech?
"Women have a different take and perspective on things compared with our male colleagues.  Our life experiences as women colour our choices, decisions, and needs – and bringing these differences to tech and finance can actually work to the benefit of us all. By working together and bringing experiences from both genders we can ensure that tech – and finance – are able to cater to everyone's needs and not just the traditional male model.
If a 15-year-old girl is reading this, what words of wisdom would you like to share with her about going into technology or property?
"Technology is the future and is rapidly evolving. We need more diverse voices at the helm of design, as it cannot be retrofitted. Technology is making lives easier – but if it isn't doing this for women (aka 50% of the population) what is the point?! I would therefore encourage all women to jump in, their life experience is so valuable – one of my favourite stories is looking at the roll-out of Electric Vehicles, a more sustainable method of travel – but did you know, the first cars had very little boot space, certainly not enough for a pushchair? The reason? There wasn't a parent on the design team…"
Subscribe to our newsletter
Connectivity and workspace management services that empower operators and landlords to grow