Key features to look for when choosing your workspace management software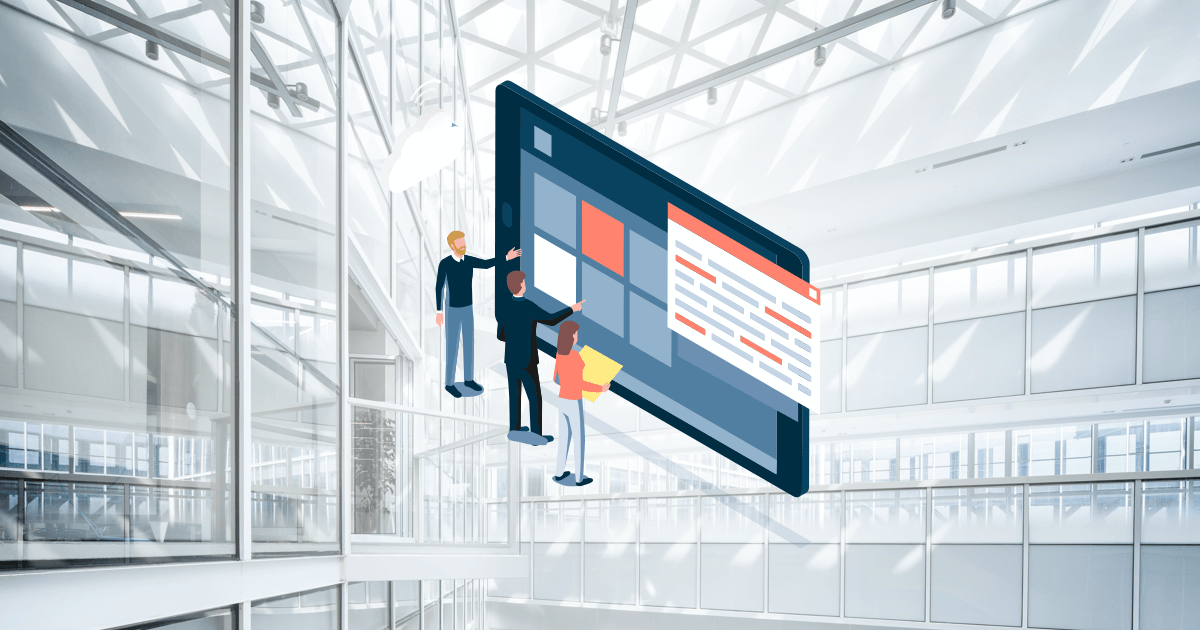 Workspace management software, sounds impressive doesn't it? However, what actually is it and why would your workspace need it? Currently your space may be ticking over nicely – using the good old reliable spreadsheet or word document – so why would you want to disrupt that and install some new swanky software? What benefits could it bring and what should you look for when considering it?
We thought it would be handy to explain how workspace management software could help your business and highlight a few key things to look out for when you're selecting a system.
What is it?
Ok let's get back to basics. Workspace management software (WMS) acts as central hub for your space. Once installed it can streamline a number of operations that may have been handled separately, in different programmes. Think of it like the operating system on your phone, it works to bring things together and make everything run smoothly. It can help you save time, become more efficient and improve the service you are able to offer to your clients.
All sounds great doesn't it? So, what are the key features to look for when selecting your WMS? Here's our recommendations:
Manage your sales leads
A good WMS will manage your sales leads for you, directly from the brokers and other sources. You should be able to view everything that comes in and decide if you want to follow up on the lead or decline them. The software can do all this for you and generate a sales pipeline where you can follow the lead through from initial enquiry to contracts being signed and clients moving in, all in the one place. Handy eh? So once you've got the sales element covered, what about accounting?
Makes billing easier
The bill run – It's a process that needs to be done but it can often cause headaches and eat into your team's time. Fear not however, the bill run with a decent WMS installed can be less of a dreaded time and more of a slick, well co-ordinated operation. Your clients can receive their bills and view them easily. One thing you might be wondering is would the WMS integrate with your existing accounting software? Let's move onto the next point.
Integrates with other software
One of the barriers holding many spaces back is the worry that by installing new software, it won't be able to integrate with their existing systems and will disrupt existing procedures. A well developed WMS will be able to integrate with the minimum of disruption, particularly with your accounting systems. This makes the flow of financial information a lot smoother and you can bid farewell to spreadsheet hell. All sound good so far? Ok now let's next consider your clients.
Empowers your clients
So far, we've covered all the benefits to you as a provider and the time and cost savings you'll get from a good WMS. However the right WMS can bring a host of benefits to your clients too. How about a central hub where they can book meeting rooms and check their invoices and licences? This can all be done, again freeing up more time for your centre teams to get on with other tasks. This is all sounding very tempting isn't it? With anything IT related however you always need to consider security.
Safe and secure
If you're relying on spreadsheets or word docs to help manage your space, then you could be holding a lot of client data insecurely. Any WMS worth its salt will offer enhanced security to make sure that sensitive data is encrypted, GDPR compliant and access to it is restricted to only those that need it. Yet another feature that makes you more efficient and eases any potential headaches.
Useful? Like to know more?
So, by now you should have a better idea of what to look out for when it comes to the management software for your workspace. If you're just starting to think about what would suit your space, then our team at technologywithin are holding a free webinar on 14th September where you can learn more about the benefits workspace management software can bring to your coworking or flexible workspace. Alongside hearing from our team you'll also get the chance to ask any of those burning questions you may have. Sign up here and we'll see you on 14th September at 11am.
Subscribe to our newsletter
Connectivity and workspace management services that empower operators and landlords to grow