How to survive MIPIM 2023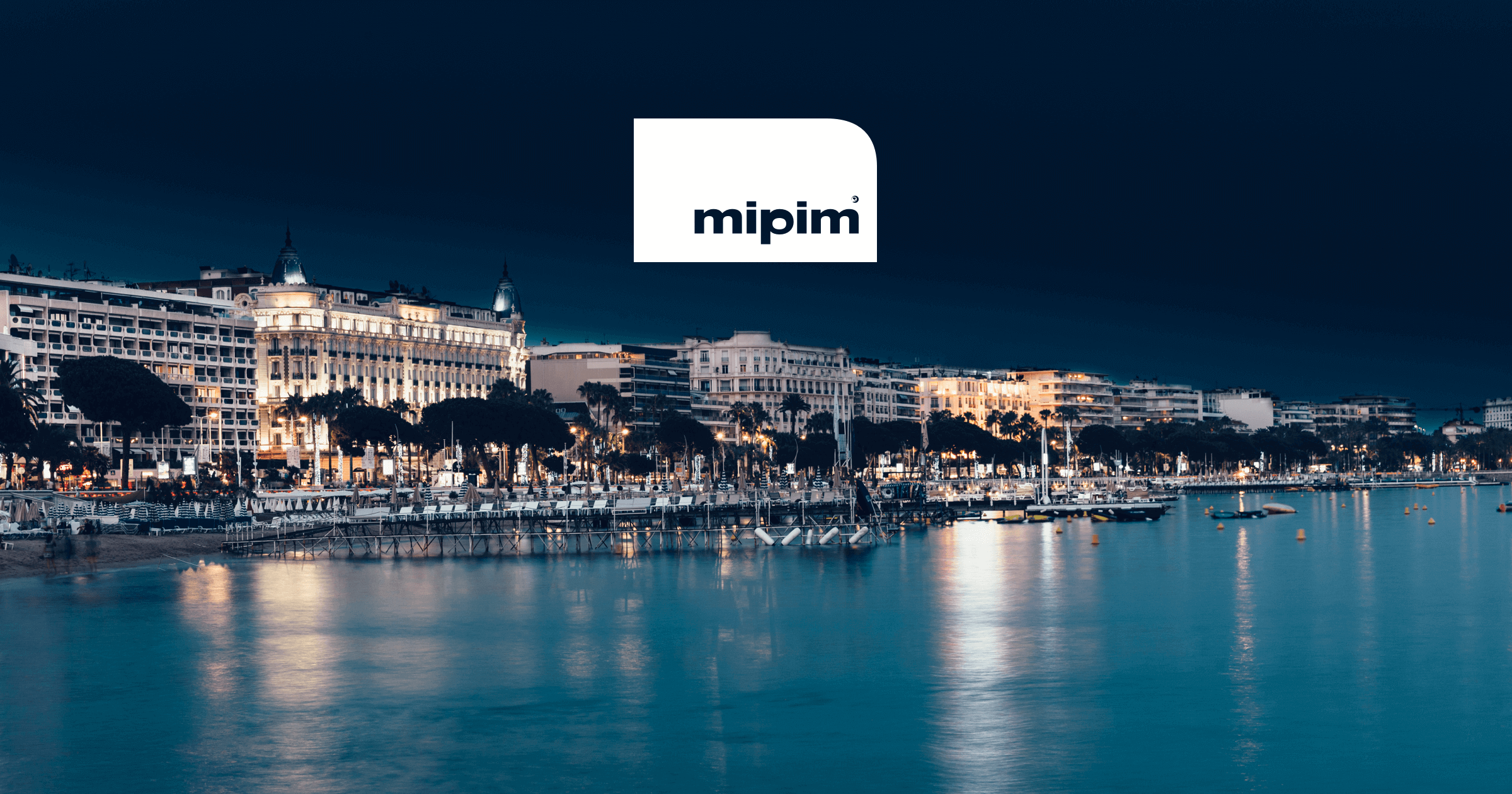 Heading off to Cannes next month for MIPIM 2023? If you want to survive the world's largest property conference, then please read on.
Last year MIPIM 2022 was a little quieter than in previous years, but 2023 looks like it is going to be massive. All the hotels, apartment owners, bars and restaurants will be  -apparently, the three-day international property event is the most lucrative time of the year for Cannes, twice as important as the film festival.
More than 50,000+ delegates are expected to jam into the glamorous Côte d'Azur resort between 14th and 16th March for a frenzy of networking, dealmaking, long days and hopefully some lovely sunshine.
Everyone who has anything to do with the property sector agrees that the event is one of the most important business opportunities on the calendar, but MIPIM novices say the experience can be almost too much. So, Richard Morris, Sales & Marketing Director at technologywithin is here to offer some friendly advice to survive and receive your badge of honour!
Plan before you go
Booking early is key. Flights, hotels and even restaurants get booked up months ahead, and seasoned MIPIM-goers make their arrangements well before Christmas.
Plan as many meetings as possible in advance. Set up lunches and dinners before you go, as, once you're there, it's very difficult – people get  so many invites. Finding people in the crowd can be a nightmare, so set up WhatsApp groups with your colleagues and contacts before you leave home. Also, remember to populate the MIPIM online database with all your contact details and search frequently (even daily) to see the new names attended to the attendees list.
There are also numerous networking events happening over the three days, so search Google and LinkedIn and try to get yourself on the invitation list in advance.
When you are arranging to meet up,  confirm a suitable location (sounds simple!) but  everyone is walking on foot and getting from A to B takes time. Suggest an easy to find,  central location,  as most attendees won't be familiar with the town.
Most of the pavilions have table and chairs, my personal favourite is outside on the sun terrace at the London Pavilion.
What to pack
The most essential piece of kit is a pair of sunglasses to protect yourself from the Mediterranean glare and useful to disguise your bleary eyes in the morning, after serious networking from the previous night.
Take at least two boxes of business cards, as you will invariably end up dishing them out to every likely and unlikely prospect you come across. My suggestion is to have your photo on the front of your card, so that the recipient will be more likely to remember you after the event.
Also, its very important to take plenty of high factor sun cream and lip balm, as the sun is warmer than you'd think in March. Finally, comfortable shoes are essential as you will be on your feet for many hours and there is nothing worse than getting a blister on day one!
Where to stay
Cannes' most desirable hotels line Boulevard de la Croisette, the town's palm-sprouting seafront promenade. Top of the pile is the famous Carlton, a belle époque confection and the Majestic Hotel which is the closest to the conference centre.
The other favourite base for MIPIM sophisticates is the Vieux Port. Hiring a boat is seriously cool – and monumentally expensive. Gin palaces cost between £50,000 and £100,000 for the whole festival but have all been snapped up already.
However, most delegates will stay in  the luxury holiday apartments along the Croisette or dotted around Cannes. The chance of finding a decent apartment last minute is unlikely and expect to pay a premium for this week.  Just be aware that a 3-piece apartment in France is likely to be two bedrooms and a sofa bed in the living room.
Where to hang out
MIPIM has grown a huge fringe of related events outside the Palais, with organisations vying to hire the swankiest roof terrace, beach bar, gin palace or hilltop villa for their bash.
Since most of these are invitation-only, much of your time will be spent attempting to secure a precious ticket. Some people steer clear of the gloomy Palais entirely, saving the 2,500 Euro registration fee and blagging their way into events around town.
For a casual meeting, Caffé Roma is a hot spot although often very busy. In the evening, the Palais des Festivals empties as 50,000 people head off in search of dinner. If you're keen to impress, this can involve some serious planning; many firms will be scouring the town this year to make bookings .
Thankfully, Cannes has dozens of excellent restaurants, notably along la Croisette beach (pricey), the area surrounding the harbour and Rue St Antoine in the old town (slightly less expensive), which is much more pleasant.
If you're in the flexible workspace sector and free on Monday 13th March from 6.30pm, technologywithin will be co-hosting a casual drinks event with our friends at The Instant Group for any flexible workspace attendees at MIPIM. The sector get together is taking place at the Irish Bar – Ma Nolans, 6 Rue Buttura, 06400 Cannes. To join us, book your space via this link.
And finally
Many of your work colleagues will be jealous that you have the opportunity to visit Cannes, which has to be one of the best destinations in the world. You only realise just how hard-going MIPIM is, when you return fight home from Nice Airport. Most, if not all the passengers, will be asleep for the entire journey back to the UK. Only then will you deserve your badge of honour for surviving MIPIM 2023.
If you wish to meet up, please drop our Sales and Marketing Director Richard Morris an email.
Subscribe to our newsletter
Connectivity and workspace management services that empower operators and landlords to grow