Five things we learnt at the FlexSA conference 2023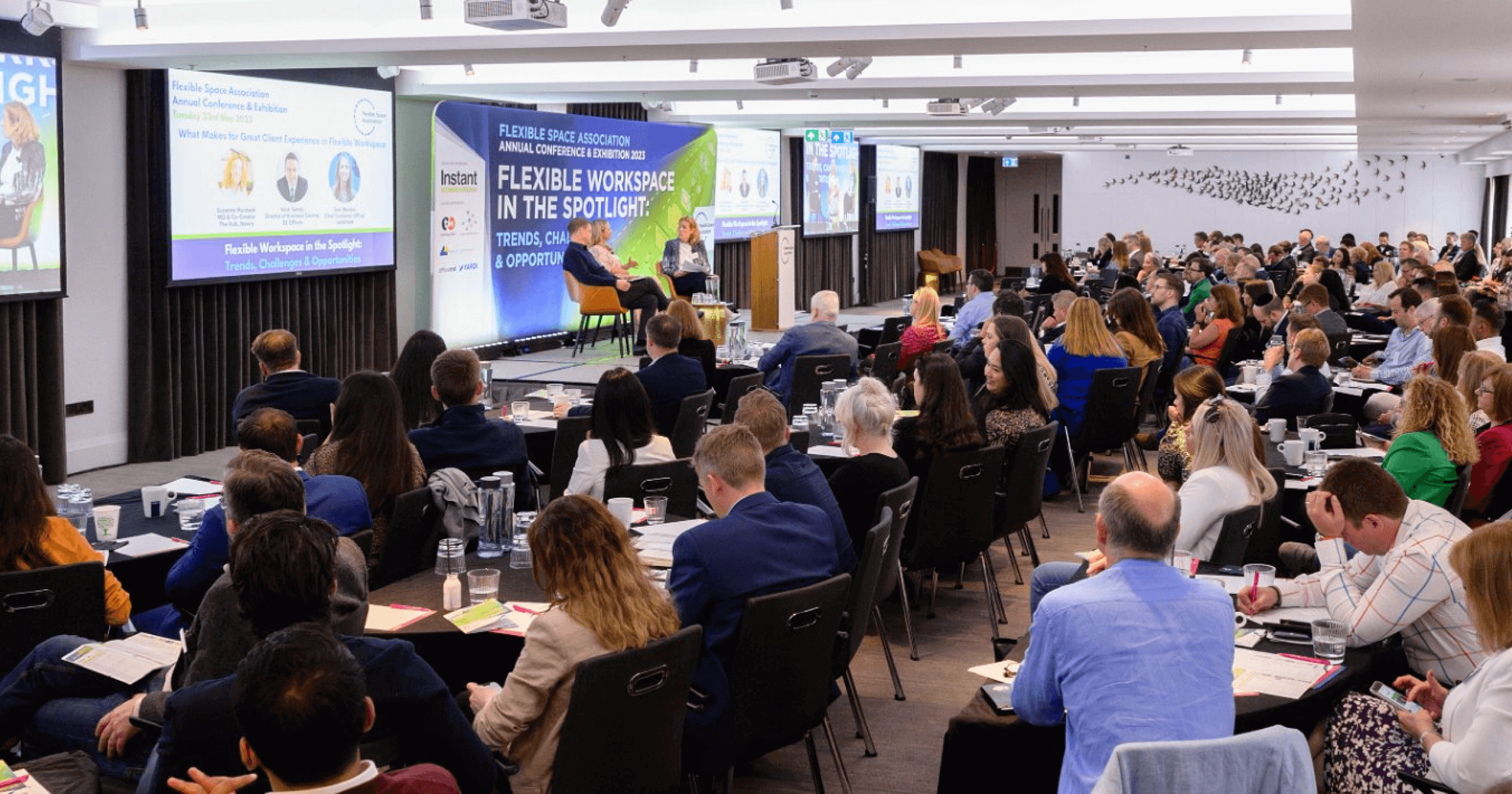 The Flexible Space Association (FlexSA) Annual Conference and Exhibition 2023: Flexible Workspace in The Spotlight: Trends, Challenges & Opportunities took place in London on May 23rd.  The panels delivered some valuable themes and takeaways, pointing to a strong future for the sector. Here are the ideas that stood out for us.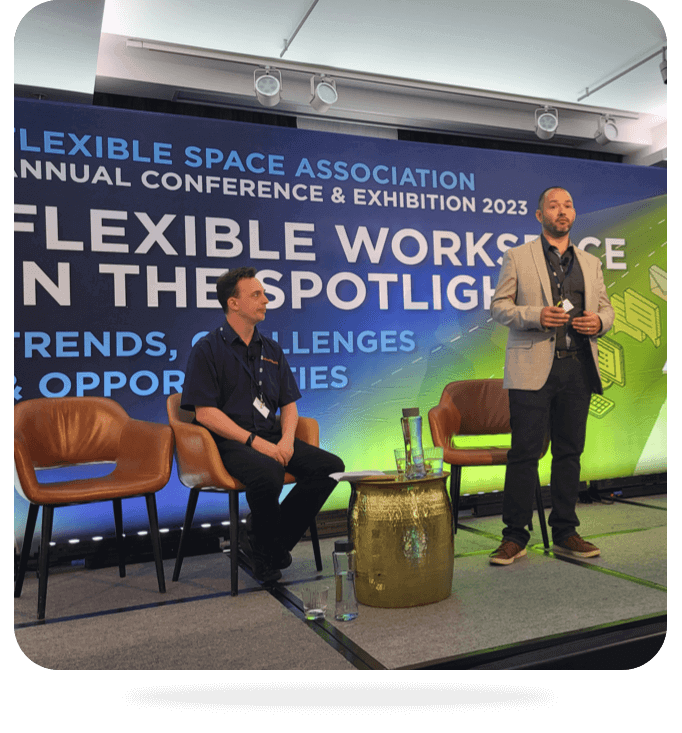 1. Establishing flex as a new asset class is key to success for the sector
Enrico Sanna, CEO of TOG, interviewed by Liz Hamson, from BE News, talked about how the industry needs to work collectively to be taken seriously as an asset class within the commercial real estate landlords and investors and lenders to overcome the negative publicity caused by high profile mismanagement issues. He argued that this is especially important in the current financial climate with the drying up of cheap money.  Now is the time to demonstrate the model works; to operate profitably in partnership with landlords.
2. We need collective income data to validate flex building valuations
Stephen Mew, GPE, started the session with a strong argument for the upside of the flex model, sharing that offering smaller, fitted out spaces in the 50 desk size range was generating an attractive rate of return.  GPE had also found that allocating 20,000 sq ft. at their Aldgate East site to Runway East, had introduced tenants for the wider building.
There was consensus among the panel, including Zach Douglas, Orega, that flex works better as part of a mixed scheme. Standalone buildings will always be vulnerable through an economic downturn, such as a recession, as so many of the costs of running a flex space are fixed.
The key takeaway point from this session at the FlexSA conference was made by Christy Bowen, JLL, who believes that consistently reported performance data across the flex space sector is the key to proving the model.  Transparency would not be easy to achieve, she acknowledged, especially considering the recent disruptors, such as pandemic, which have damaged income. However, it is the only way to convince the market.

3. Client experience still needs the human touch
Nick Gandy, BE Offices and Sam Mardon, Landmark, were in agreement that human interaction is still key to the customer experience, even with the upsurge of AI supported services.  Tenants with a personal relationship with building teams are happier and more understanding when things go awry.
Sam also believed that great customer service had created a leveller across the varying quality of sites within the brand's portfolio, with client satisfaction and feedback in legacy buildings equal to those in newer spaces.
Both also pointed to investing time in both training their teams to achieve consistency and delivering a level of excellence in caring for their people being key to delivering the highest level of customer service.
4. How coworking can support local economy growth
Luke Pulford, Warwickshire Business Centres, chaired a panel at the FlexSA conference considering how coworking spaces can partner effectively with local authorities to have an impact beyond their workspaces, on their local areas and high streets. Freddie Fforde, Patch, shared that their approach was to see their space as a local community centre, encouraging groups to book the events space, adding to the space's offering and opening the doors to the wider community. Katy Tennant, Clockwise, shared how their regional spaces had enjoyed success as employees took more ownership about where they work locally, bringing in larger employers.
Emma Hardy, MP, encouraged the audience to engage with their local authority early as they would support requests such as change of use requests for buildings where it intersected with their shared goals of reinvigorating the high st.  And, finally, Luke counselled operators to match their coworking offering to the needs of the local economy and businesses to succeed.
5. FlexSA are taking the lead on the sector's business rates challenge
The final session of the day tackled the issue which is currently concerning every operator – the Valuation Office Agency's (VOA) Business Rates review.  Richard Johnson, UBC, chaired a panel of experts from Avison Young, Gerald Eve and Colliers to update the audience on the work that FlexSA and its property partners have been doing collectively to represent the sector's views on the reassessment of shared workspace.
The concern is that the proposed change in the rating model, currently excluding common space, would increase ratable space by around 30%, at an estimated cost of £1.2bn.  This additional running cost would ultimately be passed along by operators to flexible workspace clients, who are largely SMEs.  This runs contra to the Government's long-held position to support the growth of small businesses, whilst also rendering some workspaces untenable to run.
The speed of the system of appeals has also been a cause for concern, with the committee calling for more investment from the government to address the three-year backlog of cases.
The team have a meeting with the Treasury Department on May 25th to discuss the issues and make their case for operators. The VOA have also acknowledged that they have received legal opinion, so resolution is expected soon.
Thanks to all those we met at the FlexSA conference. technologywithin partner with flex operators and commercial landlords to bring their spaces to life, by providing connectivity and workspace management solutions that deliver growth. We work with a range of clients that includes everyone from boutique coworking spaces through to large multi-site operators. Find out more about our services here.
Subscribe to our newsletter
Connectivity and workspace management services that empower operators and landlords to grow