Five things we learnt at Bisnow's Real Estate Outlook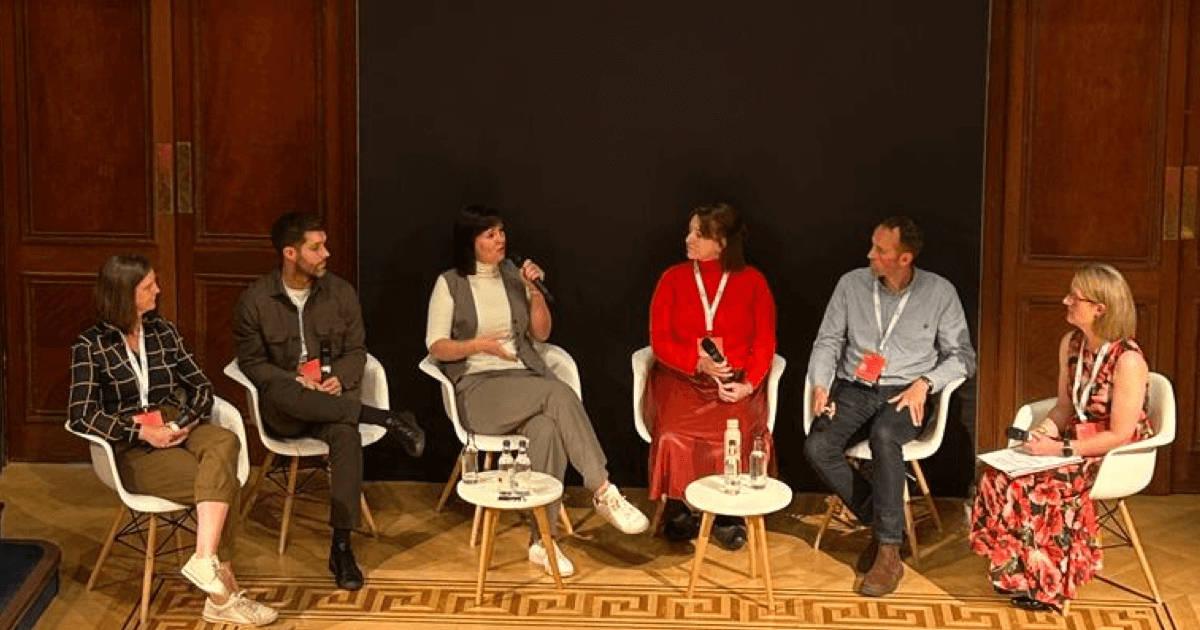 The Bisnow UK Real Estate Outlook event, on October 12th, at London's Royal Institute of Great Britain provided an in depth look at the financial, economic and political factors which are affecting investment in the UK real estate market. The overall tone was not a positive one, but the panellists all pointed to areas of positivity and had thoughts to contribute on how stable long term recovery could be achieved. There was light at the end of the tunnel too,  provided by the final panel, which considered the office market from the customer perspective.
Here are our key takeaways:
+ The office sector faces stiff competition for investment from other CRE sectors
The first session saw panellists considering how to drive growth in the UK CRE market.  The growing diversity of attractive residential portfolio options – such as student housing, build to rent and affordable housing – has created a swing back to this market for institutional investors. Currently, the demand forecast here looks much stronger than in the commercial market, especially as compared to the office sector in a post covid world.
There is nervousness too about the returns on repurposing office space to meet net zero targets.  Although the belief is that there are exceptions to the rule and each locations and asset class needs to be considered individually, as prime space in the right place will continue to be sought after.
+ Private and government collaboration is key to growth
It was noted that long term government economic policy creates stability that investors can believe in and base their own long term strategies upon. Singapore was mentioned as a market place which has achieved this, securing investment through trust and collaboration between public and private entities. Although rare, there are examples of this collaborative approach seen in the UK too;  a new city centre mixed retail and office development in Cardiff  has been achieved by a strategic local partnership and approach to planning.
+ Survive until '25
The consistent message across the panel was that whilst the market was currently tough, and likely to be largely flat in 2024; 2025 would be the year that the market could turn around.  Whilst there were concerns about the imminent change of government and how this would affect legislation and government investment in CRE and housing, there was also a note of cautious optimism about Labour's campaign promises for building investment.
+ Getting the technology basics right before worrying about AI proptech
When asked how technology can be used to enhance the user experience for those attending the office to make it the workplace of choice, technologywithin Managing Director Jon Seal stated that resilient internet performance is key –  Our latest Connectivity Trends Report shows that 75% of our bandwidth orders have back up lines and we expect that to grow.
He also shared that AI is still some way off affecting day to day building experience.  The current focus is on integrations, even with competitor products, in order to provide a better end user experience and reduce administrative work for building teams.
Alexandra Livesey, COO of flexspace operator Clockwise Offices,  put it best, sharing her request to suppliers when creating a new workspace, "Give me a high quality canvas, with good bones and the right technology – good WiFi and networking – and a big box of crayons and as an operating team we can create a masterpiece."
+ Customer-centricity is the only future for CRE
After much discussion about economics and policy-driven decision making, it was refreshing to consider office space from the user perspective on the final panel of the day.
+ Collaboration between tenant and landlord is considered key, with input to space design, more lease breaks and support for subletting to up and down flex space.
+ Creating an authentic brand which your team can live and breathe is also central to delivering more personal engagement with office space.
+ Delivering mixed space by floor in a building gives clients comfort, with better amenities and flexibility.
If you need advice on utilising technology to enhance your workspace, get in touch with our team for a chat.
Subscribe to our newsletter
Connectivity and workspace management services that empower operators and landlords to grow